Why Grace Kelly Didn't Return To Hollywood After Becoming A Princess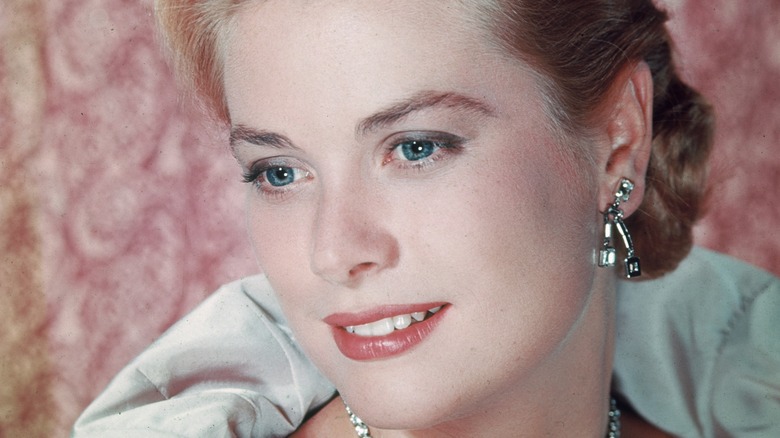 Hulton Archive/Getty Images
Grace Kelly could be considered the world's first breakout movie stars. As Biography reports, she made her first movie (1951's "Fourteen Hours") when she was 22 years old. Her performance led Gary Cooper to have her cast in the following year's "High Noon," the movie that helped make her a worldwide sensation. Four years later, with eleven movies under her belt, she left the glitz of Hollywood behind as she accepted her most glamorous role yet: that of Princess of Monaco.
After her elaborate wedding to Prince Rainier III in 1956, Kelly didn't appear in any more movies, sadly dying in September 1982 when her car careened off a precarious road near the France/Monaco border. Here's the story of a big acting opportunity she received in the years in between and why she didn't ultimately see it through.
Her new official capacity as Princess Grace rendered it very difficult to commit to the often-rigorous schedules that moviemaking demanded. Early in the 1960s, the couple had two children, to boot: Caroline, Princess of Hanover was born in 1957, and Albert II, Prince of Monaco the following year (Princess Stéphanie of Monaco would follow in 1965). In the midst of this whirlwind of changes to Kelly's life, one of her most famous Hollywood collaborators reared his head again in 1962, with hopes of luring her back to acting.
Was Hollywood worthy of Princess Grace?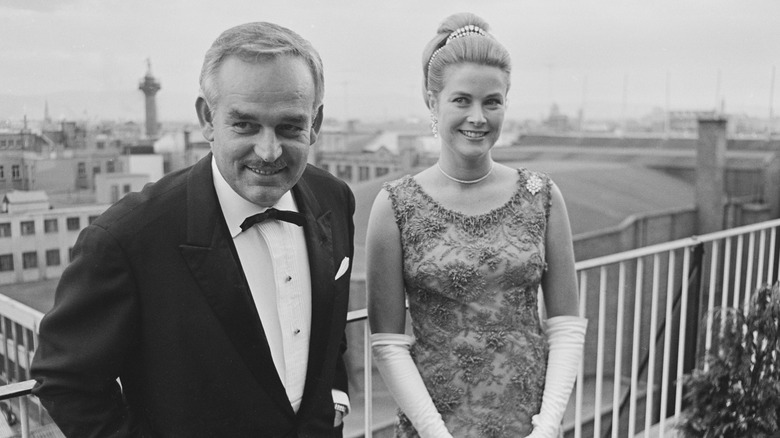 Philip Townsend/Getty Images
As Film Inquiry tells it, the iconic Alfred Hitchcock was developing a movie and had the new princess in mind as the lead actress. The movie would become "Marnie" and Kelly's potential role (which ultimately went to Tippi Hedren instead) was that of Margaret "Marnie" Edgar, a troubled young woman who, as a child, killed a man she thought had been attacking her mother. The part was seemingly not deemed appropriate by the press and people of Monaco, and so Kelly did not accept it (reportedly to the chagrin of the actress and Hitchcock). According to Mental Floss, Charles De Gaulle pressured Prince Rainier to advise his wife to step away from the movie, after she originally agreed to take part.
Perhaps it was Rainier who brought his wife's acting career to a definitive close. As reported by The Guardian, he had her movies banned in the country, and, in "Once Upon a Time: Behind the Fairy Tale of Princess Grace and Prince Rainier," J. Randy Taraborrelli quoted Kelly as telling the press soon before her wedding (per The List), "I'm never going to stop acting." Was Rainier the reason for this dramatic change of heart?