The Tragic Truth About Tico Torres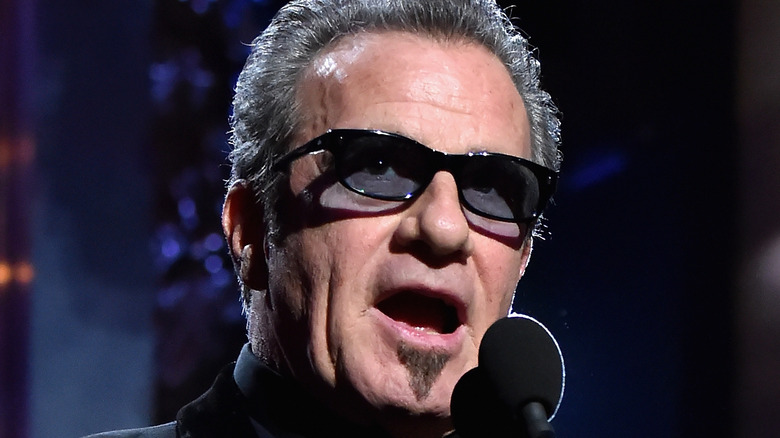 Kevin Mazur/Getty Images
As with any band with a nearly 40 year history, Bon Jovi has had their share of very public problems. From guitarist Richie Sambora's struggles with addiction, to Jon Bon Jovi admitting to having a "breakdown" in the mid-'90s, troubles for the band have followed alongside some of their greatest triumphs. And while many of the problems within the band have unfortunately surfaced to public view, some have not.
An original member of Bon Jovi, Tico Torres was born in New York on October 7, 1953. Around the age of 14, Torres took his first seat behind the drums in '67 (via Sound Royalties). Playing in a bunch of local bands in the late '70s and early '80s, Torres joined Bon Jovi in 1983 by way of an introduction through Bon Jovi bassist Alec John Such (via Modern Drummer). Over the subsequent 38 years, Torres and his fellow bandmates would go on to record 15 studio albums (via All Music), selling over 130 million records worldwide.
For Torres, though, the success would prove taxing. In the 2009 documentary "Bon Jovi: When We Were Beautiful," Torres opened up at last about his excessive drinking through the early '90s (via Contact Music).
The dark side of success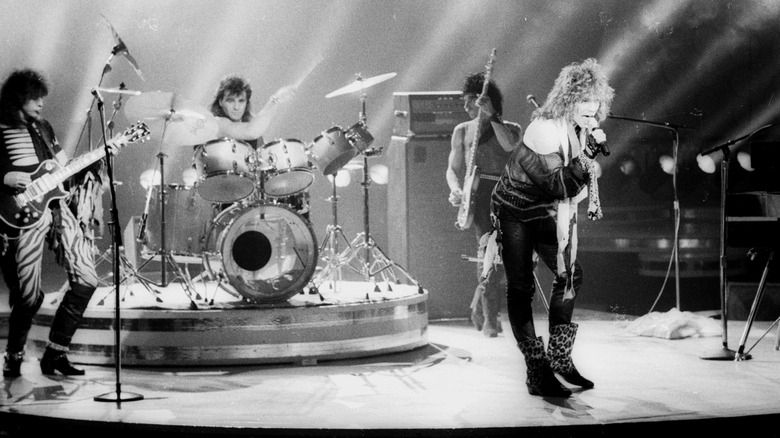 Michael Ochs Archives/Getty Images
In the film, Torres admits that "I was the kind of person that wouldn't drink for months and then blow off two bottles. A lot of that was s*** I had to learn about — my father leaving me when I was a kid ... There was a lot of anger behind that." It got to the point where the band had to intervene. Approaching Torres, the rest of the band insisted that the drummer speak with psychologist Lou Cox, who counseled the band after firing original band manager Doc McGhee in 1991 (also via Contact Music). Faced with little alternative, Torres acquiesced and began counseling with Cox.
Decades later, Torres still sits behind the kit for Bon Jovi. Much older now, Torres is fortunate enough to face yet another problem bands with careers spanning four decades have to deal with: When to give it up. In a 2018 interview, Torres is quoted as saying, "We made a promise to ourselves: As long as it's fun and as long as we have something to contribute musically together, why not do it? That's where we're at" (via Nola). With Bon Jovi releasing their 15th studio album, "Bon Jovi 2020," last October, it appears Tico Torres, and the rest of the band, still have something to say.
(If you or anyone you know is struggling with addiction issues, help is available. Visit the Substance Abuse and Mental Health Services Administration website or contact SAMHSA's National Helpline at 1-800-662-HELP (4357).)