What You Didn't Know About Poppy's Music Career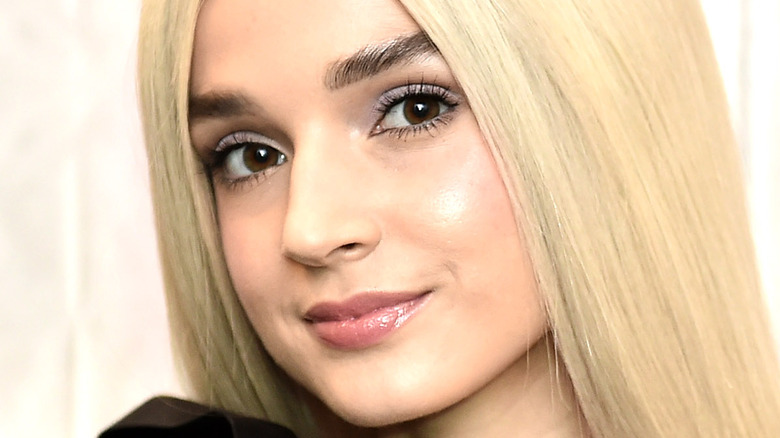 Steven Ferdman/Getty Images
Poppy is a product of her time. Nowadays, people can launch very lucrative careers by having a major YouTube presence, and that's how the 26-year-old pop singer got to where she is. She first rose to fame as a YouTuber known for her odd, quirky videos and performance art. Not a short while after, she launched her singing career. What makes her different from other artists is that her stage name is also a standalone persona.
She was born Moriah Rose Pereira in Boston, Massachusetts, on January 1, 1995. Yet, when Pereira introduces herself as "Poppy," she is also putting on a voice, look, and overall character. She once described her personal style as "Barbie, kawaii, and child" in a 2015 interview (on YouTube). In the same interview, she says the origin of her name comes from a fictional character a friend likened her to. The combination of these unique characteristics is what makes Poppy, and it's also probably what draws a lot of fans to her. She initially made her debut in platinum blond hair, but these days she's sporting a darker-haired look.
Her music career got started in 2015, not long after she started her YouTube channel, per The Guardian. The breakout star released her latest song "Fear of Dying" last week, and to date, she's released six music projects.
From YouTube to a music career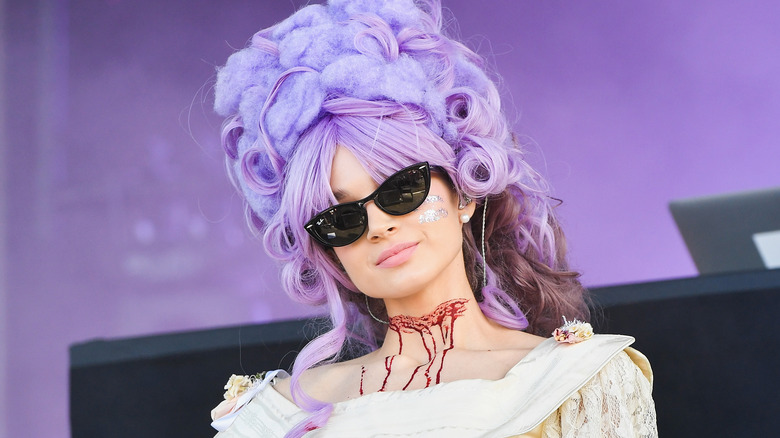 Erika Goldring/Getty Images
Poppy's career kicked off when she self-released her own musical project titled "3:36 Music to Sleep To" in 2016. Back then, she initially chose the name That Poppy, but seemingly dropped the demonstrative and left it as just Poppy.
She was once signed to Diplo's record label, Mad Decent. During her time on his label, she released her debut album project "Poppy.Computer" in 2017 and her sophomore project, "Am I a Girl?" in 2018. But she's even released projects on her own independent label called I'm Poppy Records. Under her label, she released several singles, and a few projects she co-released with Mad Decent, says Genius. There are also no shortage of EP's, and she even had a Christmas project, "A Very Poppy Christmas." She's shown through her music and style that she has range and diversified talents. She is currently signed to Sumerian Records — a multi-national American label based out of Los Angeles. Her 2020 album, "I Disagree," earned her a lot of praise for coming out of her character's shell and experimenting with a newer sound, says New Musical Express.
Some music drama for the newcomer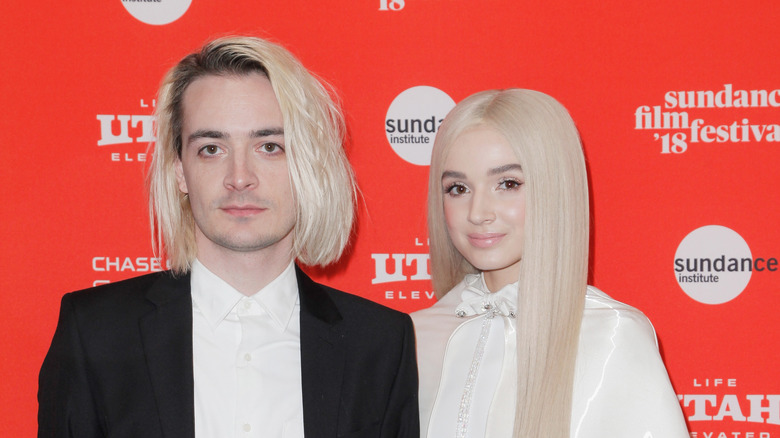 Tibrina Hobson/Getty Images
In just a short period, Poppy has managed a very decent musical career for herself. A major component of that was Titanic Sinclair (pictured above with Poppy) — the creative collaborator who helped shape her character. Although the pair is no longer working creatively together as of 2019 and actually parted ways on bad terms (via New Musical Express), he is credited with creating the concept of Poppy. But Sinclair was also accused of ripping off another artist he worked with named Mars Argo and reusing her style with Poppy. The ordeal even led to Argo suing both Poppy and Sinclair, and later settling.
Poppy would also find herself in some other drama with Grimes, even when the two had worked on a song together.
But a lawsuit, a beef, and splitting from a creative partner weren't the only issues she'd have. Last year, she also had some problems with her former label, Mad Decent, when the company released some of her music without her agreeing to it. This led to her blasting the label on Twitter and warning fans not to support anything of hers they release, per Alternative Press. The singer is coming out with another album set to be released sometime this spring (via New Musical Express), and she will be on tour all summer, per her website.