This Was The Net Worth Of Ronnie James Dio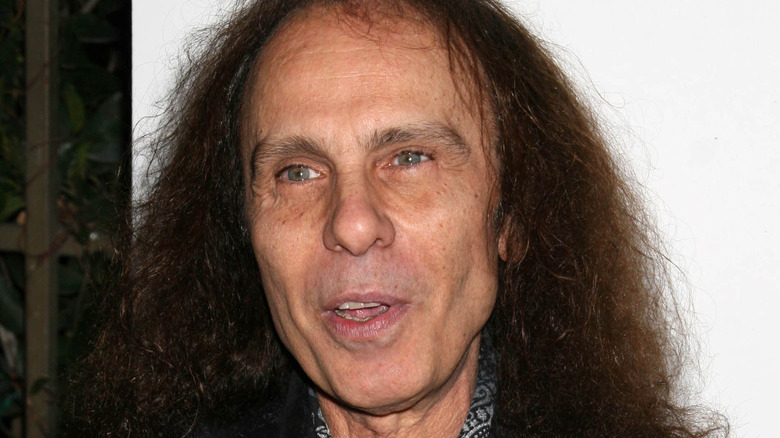 Shutterstock
Rock singer Ronnie James Dio is best known for his work fronting heavy metal progenitor Black Sabbath after Ozzy Osbourne left the band. In fact, according AllMusic, Dio brought new life to Sabbath — which had been struggling both creatively and in the charts for years — when he joined in 1979. He and guitarist Tony Iommi even got to work writing the band's classic song "Children of the Sea" at their first-ever jam session. The CW reports that Iommi called working with Dio "exciting and challenging." He worked much differently than the band's original frontman, and his influence greased Sabbath's rusty creative wheels. "We were doing things that, quite frankly, would have been beyond us with Ozzy. He wasn't that sort of singer," Iommi said. "But with Ronnie, there were so many more options. It really did feel like we were starting all over again."
And start over again they did. Dio's presence in the band led to the hit albums "Heaven and Hell" in 1980, and "Mob Rules" in 1981, which when platinum and gold, respectively. Dio left after those albums, but he didn't let that hold him back. He enjoyed a highly successful career as a solo artist before rejoining Sabbath in 1992 and again in the 2000s. So how well had his years of rocking paid off at the time of Dio's death in 2010? Let's take a look back and see.
Ronnie James Dio had a nice little nest egg at the time of his death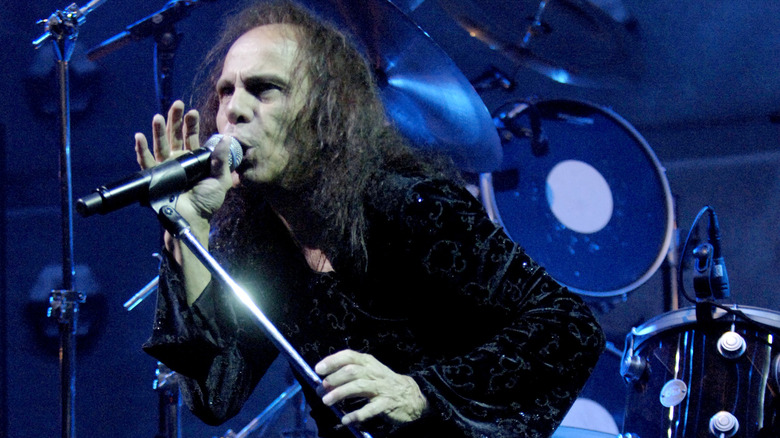 Tim Mosenfelder/Getty Images
Ronnie's reunion with the former members of Black Sabbath in 2006 harkened back to that first hit album they'd made together. Going by the name Heaven & Hell on the playbill, they toured extensively and released more recorded music. The two-disc "Live from Radio City Music Hall" was released in 2007, and in 2009 they released the full-length studio album "Devil You Know." Although they'd had plans to tour again in 2010, Dio's failing health forced them to cancel, and he died on May 16 of that year.
Although he wasn't filthy rich, Ronnie James Dio had saved up a nice little $10-million nest egg by the time of his death, according to Celebrity Net Worth. However, despite his success with Sabbath, Dio's fortune couldn't compare to that of the man he'd replaced, the rocker-turned-reality TV pioneer Ozzy Osbourne. The experts over at Celebrity Net Worth put his estate at a whopping $220 million.