How Many Victims Did Israel Keyes Have?
Serial killer Israel Keyes was arrested in 2012 after he was caught using the debit card of 18-year-old Samantha Koenig, who had been missing for weeks. Upon interviewing Keyes, the authorities learned that the missing woman was dead, and not only that, she was just one of the people murdered by Keyes in the span of more than a decade (via Crime and Investigation.)
Keyes was a cunning and calculated serial killer, which was most likely why it took so long before he was caught. He would carefully plan out his crimes, traveling to different areas of the country and burying items (shovels, ropes, weapons, and money) to aid in his crimes. He would then find victims in different locations, kill them, and dispose of their bodies. Afterward, he would leave and travel far away as soon as possible, as reported by Thought Co. He admitted to having murder kits in New York, Texas, Washington, and Wyoming.
Probably one of the reasons Keyes was caught was because he strayed from his usual modus operandi and chose a victim close to where he lived, something he had never done before. According to Unresolved, Koenig was a night shift barista in Anchorage, Alaska and was working her usual shift when Keyes abducted her. He was caught on a surveillance video.
Israel Keyes confesses to other murders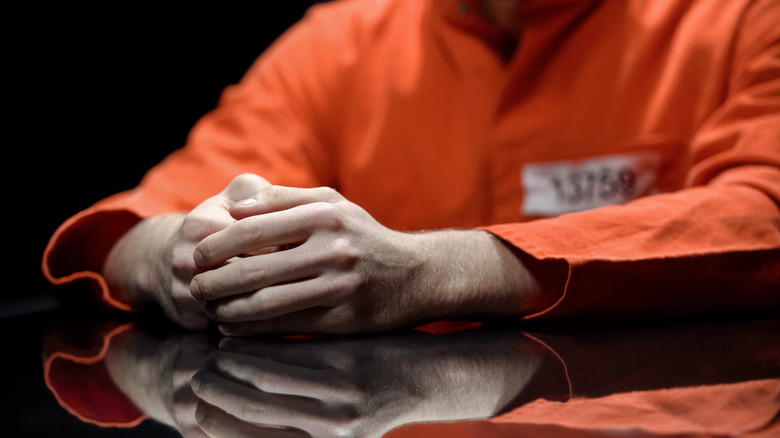 Shutterstock
Keyes was charged with the kidnapping and murder of Samantha Koenig. The FBI interviewed him for more than 40 hours, and that's when he began talking about his other victims. He gave clues about his murders but provided neither the names of his victims nor specific locations where the crimes occurred. Only three of his victims have been identified — Koenig, and a Vermont couple named Bill and Lorraine Currier (via FBI). Keyes said that he had "seven or eight other victims."
Israel Keyes killed himself in his prison cell in December 2012 and left 12 pieces of paper with images that were drawn using his own blood, as reported by CBS News. Eleven pieces of paper had skulls on them, and investigators believe that they represent each of his victims. Identifying Keyes' victims may be difficult, as he said he never carefully chose them, "it was just random."
In 2020, investigators released Israel Keyes' drawings to the public, hoping that tips will help identify the serial killer's other victims.