The Truth About Steve Martin's Music Career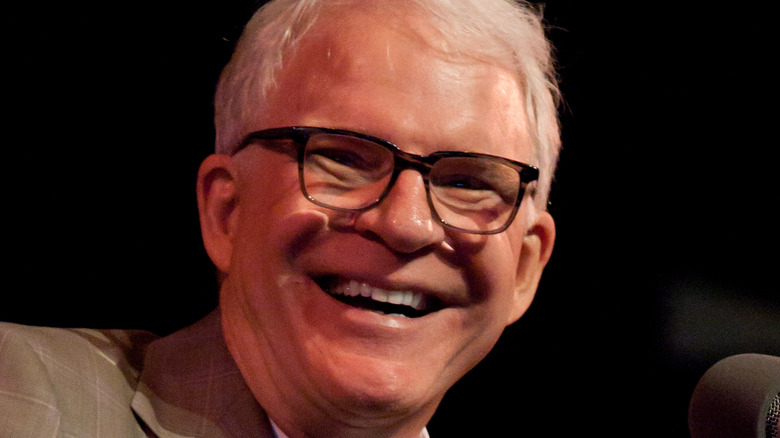 Shutterstock
Depending on when you were born, you first knew of Steve Martin as a successful comedian in the 1970s, successful movie star in the '80s and '90s, or successful banjo player post-2000. Just ask any bluegrass musician — it helps enable a career in the niche music genre if you come with sacks of cash from a previous gig in Hollywood.
Martin told NPR in 2009 that he first picked up a banjo at 17, in the 1960s. "I got some books — Earl Scruggs' book on how to play the banjo, [and] I got Pete Seeger's book. Another technique ... was to take 33 rpm records and slow them down to 16 and tune the banjo down..." Martin incorporated the banjo in many of his comedy sets in the '70s, and practiced regularly throughout the years simply because he loved the instrument.
Longtime fans of his comedy were baffled as to why he unceremoniously quit standup in 1981. On the Netflix series "Comedians in Cars Getting Coffee," Martin told Jerry Seinfeld (via Daily Motion) why he decided to leave the world of comedy at the peak of his career: "My act was conceptual. Once the concept was stated, and everybody understood it, it was done." He went on to find a new way to tell stories and make people laugh by writing and starring in several beloved movies, including "The Jerk," "Roxanne," "LA Story," and "Bowfinger." But the time Martin had to spend on movie sets eventually wore him down, especially once he became a dad.
'I started practicing more and got more speed back'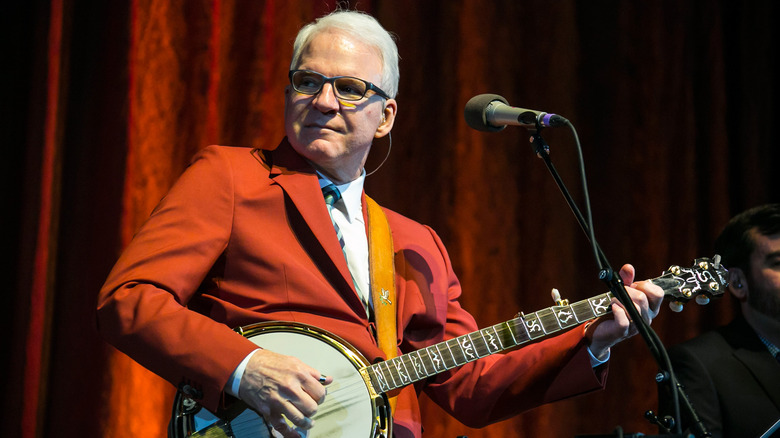 Scott Legato/Getty Images
But even before he became a dad, the banjo had already started taking over his creative life in earnest. "I played a little bit [of banjo] on stage when I was a standup comedian," he told ABC News in 2011. "The reason I played it on stage is because my act was so crazy I thought it's probably good to show the audience I can do something that looks hard, because this act looks like I'm just making it up. I really wasn't. I worked very hard on it."
But in 2000, he decided he had to step up his game significantly when his lifelong hero, Earl Scruggs, asked Martin to play banjo with him on Scruggs's own classic bluegrass song "Foggy Mountain Breakdown" for a record that would become 2001's "Earl Scruggs and Friends."
Not wanting to blow a dream opportunity, Martin told Newsweek," "I was always a very fast banjo player, but I realized I had slowed down a little bit, and I wanted to pick it back up again ... I started practicing more and got more speed back." (Watch Martin shine in the star-studded official video on YouTube.)
Since then, Martin has released several well-received studio albums featuring himself on banjo, including collaborations with bluegrass phenoms the Steep Canyon Rangers and Edie "What I Am Is What I Am" Brickell, and has no plans of hanging up the banjo any time soon.