This Is The Net Worth Of Bruce Kulick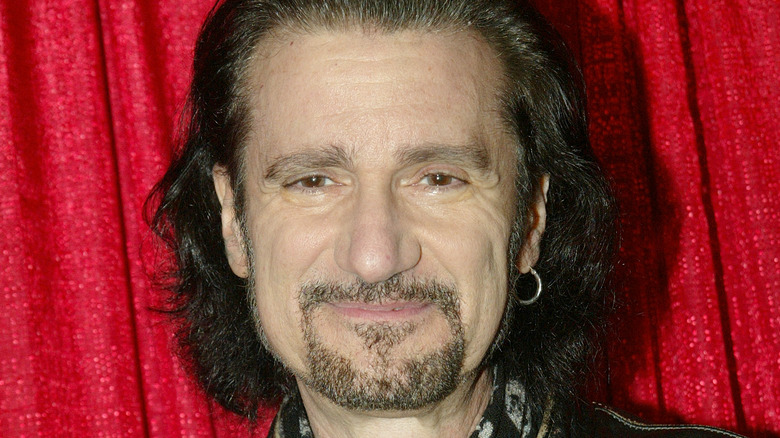 Shutterstock
Guitarist Bruce Kulick has had a stellar career in rock and roll. According to his bio on the official Grand Funk Railroad website, he has recorded with musicians such as Meat Loaf, Michael Bolton, Billy Squier, Lordi, UNION, Avantasia, and more during his decades as a professional performer. His first big break was touring with Meat Loaf's band on his 1977 tour for his hit album "Bat Out of Hell." But Kulick was only getting started.
After a stint working with Bolton and his band Blackjack, he joined forces with the Satan's face-painted knights themselves, the guys from KISS. He spent 12 years with the band, beginning in 1984 with its popular Animalize tour and doing whatever KISS called rock and roll with them until their 1996 Reunion Tour. After KISS, Kulick formed his own band called UNION, played with the Eric Singer Project for a bit, and made some solo recordings before joining up with another 1970s hitmaker. In 2000, he was asked to join Grand Funk Railroad, a band he says had a big influence on him as a young guitarist.
Teaming up with GFR has paid off both artistically and financially for Kulick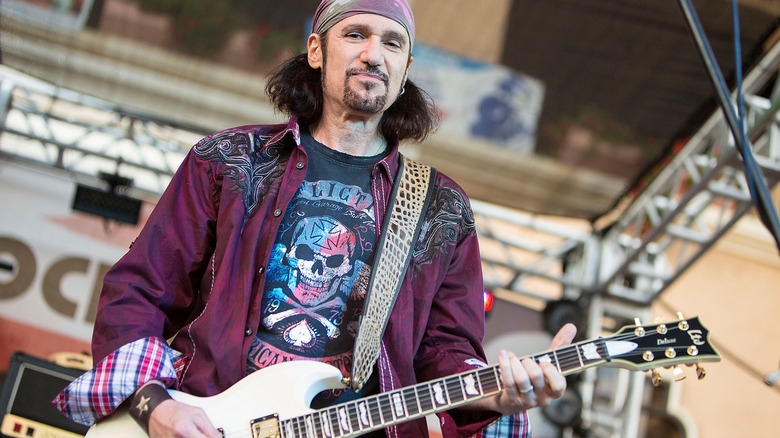 Daniel Knighton/Getty Images
As Kulick tells it on the official GFR website, he and the band are a perfect fit. "On stage with Grand Funk Railroad is like taking a fantastic journey of rock, funk, and blues, all filled with classic moments of why I love to play guitar," he said. "There's no better rhythm section than Don Brewer and Mell Schacher to lay down the groove for my riffs."
Because of this connection on stage, Kulick and GFR have been rocking together for more than two decades. And the deal has paid off handsomely for the guitarist, as well. According to Celebrity Net Worth, Kulick is worth around $15 million. Okay, so it really doesn't compare with the net worth of the truly great rock strummers, like how much Jimmy Page is worth, for example. And we won't even mention Keith Richards' outrageous fortune. But still, Kulick isn't hurting for cash, and the Grand Funk Railroad keeps on chugging well into the 21st century.