James Elliott: The Truth About The Man Who Killed Donald Harvey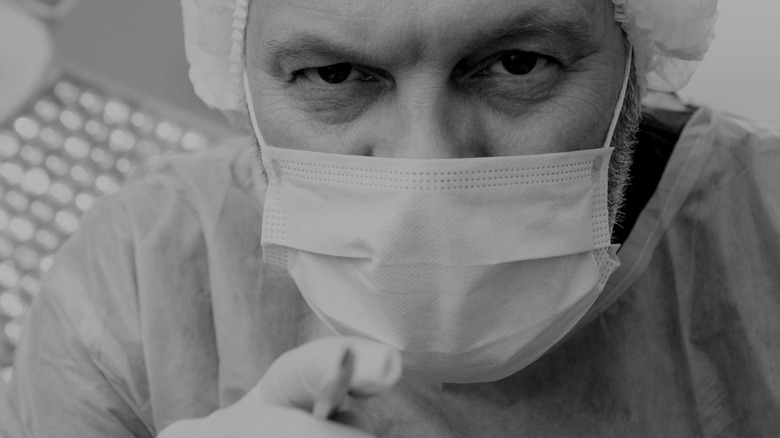 Shutterstock
Donald Harvey, who is often referred to as "The Angel of Death," was fatally beaten in his cell at the Toledo Correctional Institute in Ohio on March 30, 2017. As reported by the Toledo Blade, Harvey was killed by another inmate at the same prison facility, James Elliot.
A native of Hamilton, Ohio, Donald Harvey spent most of his life moving between the Appalachian regions of Ohio and Kentucky. As reported by The New York Times, Donald had a difficult childhood, as his family struggled with poverty. He was also reportedly molested by at least one family member.
In 1970, at the age of 18, Donald Harvey began working as an orderly at Marymount Hospital in London, Kentucky. As reported by ThoughtCo., he killed his first victim, a stroke patient named Logan Evans, in May of that same year.
Over the next 17 years, Donald Harvey allegedly killed at least 70 more people. Although a vast majority of the victims were patients in medical facilities throughout Kentucky and Ohio, he supposedly also killed, or attempted to kill, several family members and friends.
As reported by The New York Times, Donald Harvey confessed to killing a total of 34 patients of medical facilities in Kentucky and Ohio. Although he later reportedly confessed to killing at least 36 others, he was only convicted in 37 deaths — per the terms of a plea agreement. Harvey was subsequently sentenced to spend the rest of his natural life in prison without the possibility of parole.
James Elliot planned to kill Donald Harvey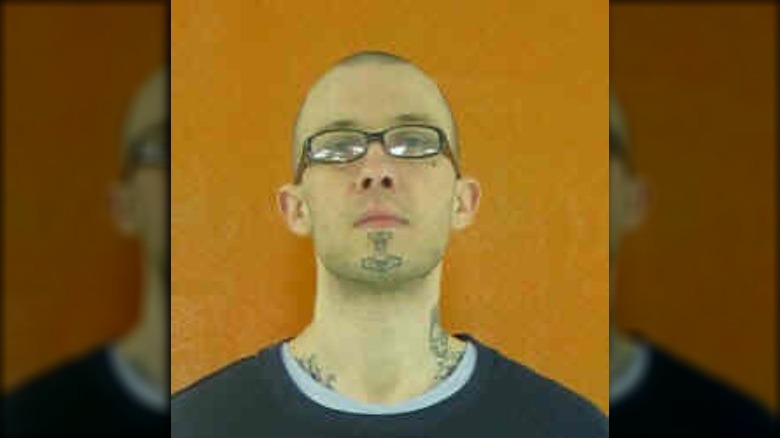 Ohio Dept. of Rehabilitation and Correction
At the age of 64, Donald Harvey was attacked by James Elliot in his cell. Although he was not immediately killed, he died two days later as a result of injuries sustained in the attack.
As reported by the News Journal, James Elliot spent at least one week planning the attack. During an interview with assistant county prosecutor Drew Wood, Elliot said he wanted to kill a fellow inmate to draw attention to a number of grievances he had with prison guards and administrators. However, he chose Donald Harvey for a specific reason.
In a written statement, Elliot explained, "I guess a part of me saw this as an opportunity to finally do something constructive for my neighbors by way of closure/peice [sic] of mind. And in turn, balance the karmic scales in my favor."
James Elliot initially denied attacking Donald Harvey. However, he later admitted entering Donald Harvey's cell with a shank with the intention of stabbing the man to death. The News Journal reports Elliot dropped the shank and began beating Harvey when he screamed.
Two days after the attack, Donald Harvey died. According to the coroner's report, his cause of death was severe head trauma, which included multiple fractures and a traumatic brain injury.
James Elliot was sentenced to life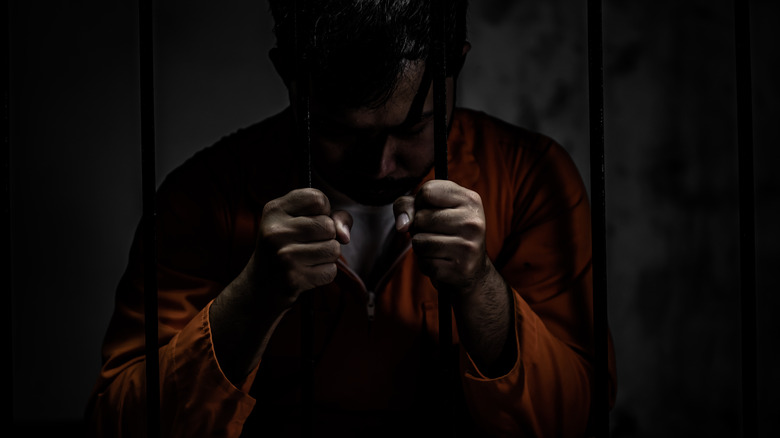 Shutterstock
As reported by the News Journal, James Elliot was ultimately charged with felonious assault, possession of a deadly weapon, tampering with evidence, and aggravated murder. Although the other charges were eventually dismissed, Elliot pleaded guilty to the charge of aggravated murder and was subsequently sentenced to life in prison with the possibility of parole after 25 years. 
Elliot, who was 45 at the time of his conviction for Donald Harvey's murder, will likely spend the remainder of his life in prison as he will not be eligible for parole until he is at least 94 years old.
In a letter to the News Journal, James Elliot further explained why he decided to kill Donald Harvey. "Hopefully, everyone from our area will take some solace in the fact that one of their own gave Harvey the punishment that he should've gotten from the courts," he wrote.