How Many Victims Did Robert Ben Rhoades Really Have?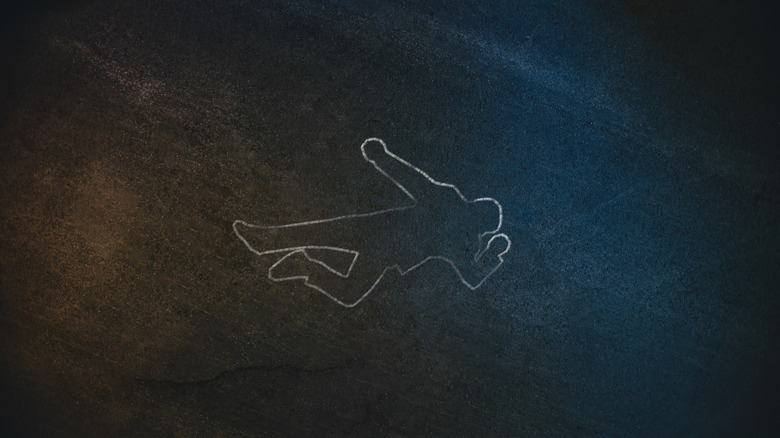 Shutterstock
It can often be difficult to pin down the exact number of victims who were definitively murdered by a specific serial killer. Copycat crimes, completely unrelated murders, and the suspect's own obfuscations can muddle the picture of how many people may have fatally crossed paths with a person suspected of having been a serial killer.
This is particularly true in the case of Robert Ben Rhoades. Likely beginning in the 1970s, Rhoades reportedly preyed on hitchhikers and sex workers who plied their trade at truck stops. According to GQ, Rhoades himself claimed that, for the better part of 15 years, he would rape, torture, and/or murder victims at truck stops across the country.
What's more, Rhoades sometimes killed his victims immediately, other times he allegedly kept them as sex slaves for days. Indeed, it wasn't until a woman was found in the cab of his truck — nude, screaming, and chained up in the sleeper compartment — that his reign of terror came to an end, according to The Telegraph.
Rhoades was convicted of only three murders
In 1990, Patricia Candace Walsh and Douglas Scott Zyskowski had just gotten married, according to The Telegraph, and had decided to hitchhike from Seattle to Georgia to preach Christianity. Around El Paso, Texas, they made the worst mistake of their lives: they accepted a ride from a trucker named Robert Ben Rhoades.
Authorities believe that Rhoades killed Zyskowski immediately and dumped his body, but that he allegedly kept Walsh as a sex slave, systematically torturing and raping her over the course of several days before killing her and dumping her body.
A few weeks later, Rhoades allegedly abducted another couple, this time teenage runaways 14-year-old Regina Kay Walters and her boyfriend, Ricky Lee Jones. Authorities believe that, as he did with Zyskowski and Walsh, Rhoades purportedly killed Jones immediately and kept Walters alive.
Rhoades was convicted of the murders of Walters, Walsh, and Zyskowski, for which he was sentenced to life in prison without parole. As of June 2021, he is currently incarcerated in Illinois, according to the Illinois Department of Corrections.
It's unknown how many people Rhoades may have actually murdered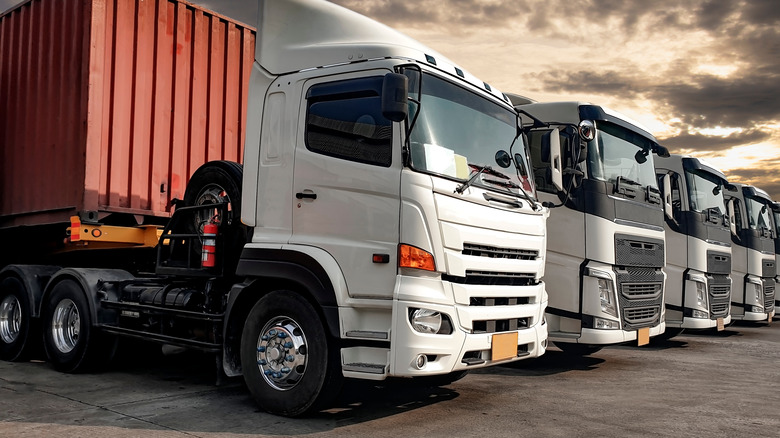 Shutterstock
The true number of victims of Robert Ben Rhoades may never be fully known, for a variety of reasons.
According to The Daily Nonpareil, Rhoades' truck logs placed him in the area where at least 50 unsolved murders were believed to have taken place. Similarly, Rhoades' hometown newspaper also noted that he was suspected of the torture, rape, and murder of 50 women, to say nothing of how many men he may have murdered.
However, because Rhoades lived a transient life, as did most of his possible victims, it may well be impossible to conclusively tie him to those murders.
Further, Rhoades may have begun his crime spree even before taking a job as a truck driver. He lived for the first 33 years of his life in Council Bluffs, Iowa, and the city certainly had its share of sexual assaults during those years, only a small percentage of which were ever prosecuted. So violent were those assaults that a local detective suspected, at the time, that a "homicidal maniac" could have been responsible.