The Tragic Death Of Kraftwerk's Florian Schneider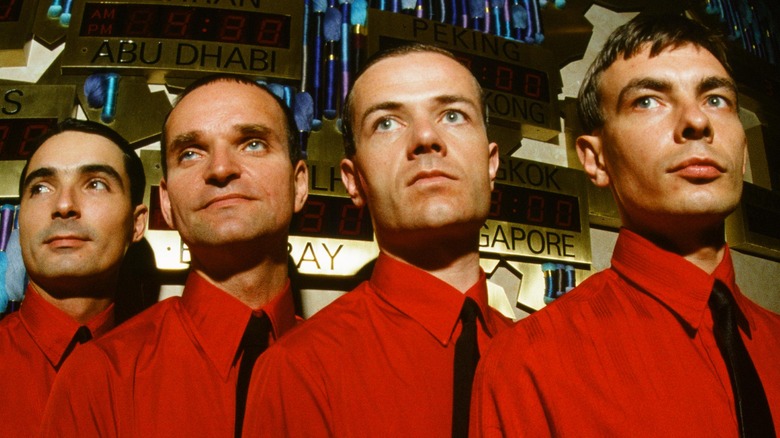 Koh Hasebe/shinko Music/Getty Images
Before his death in 2020, Florian Schneider had made music history as the co-founder of the legendary German electronic music group Kraftwerk. He started the band with Ralf Hütter in 1970, but the two had been collaborating on music together since the late 1960s (via NME). In his later years, however, this experimental music pioneer appeared to be estranged from his greatest creation and from his longtime creative partner (via the Guardian).
Born on April 7, 1947, Schneider was the son of Paul Schneider-Esleben, a leading architect known for his modernist designs (via The New York Times). He studied at the Robert Schumann Hochschule, a music school in Düsseldorf. While at school, he immersed himself in the city's avant-garde scene and met Hütter (via NME). Schneider and Hütter started out mostly as a duo for their first few recordings, such as 1970's "Kraftwerk" and 1972's "Ralf Und Florian," and they built their own recording facility, Kling Klang, in Düsseldorf (via NME). In 1975, Schneider described the group to Rolling Stone, saying, "Kraftwerk is not a band." "It's a concept.. . . We are not the band. I am me. Ralf is Ralf. And Kraftwerk is a vehicle for our ideas." Eberhard Kranemann, an early Kraftwerk member, told Uncut magazine that Schneider and Hütter worked 12- to 14-hour days in the studio (via NME). "They did not want to see anyone else, it was like they were married," Kranemann explained.
Florian Schneider exits Kraftwerk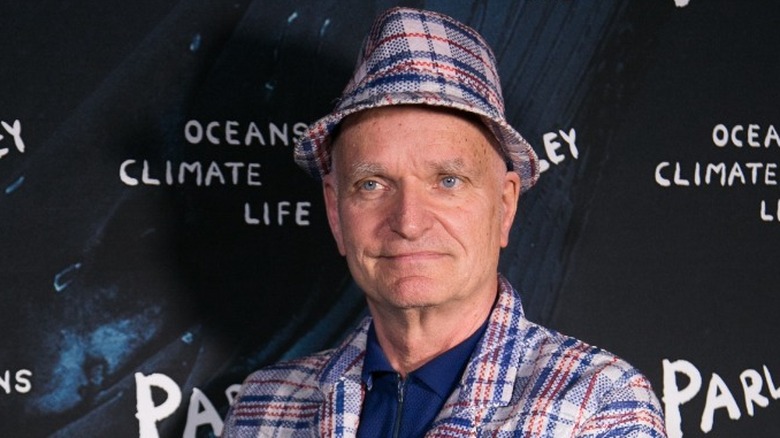 Marc Piasecki/Getty Images
Eventually, Schneider and Hütter's close collaboration fell apart. Schneider's departure from Kraftwerk was officially announced in 2009, but he may have parted ways with the band earlier. As Hütter told the Guardian that year, Schneider "was not really involved in Kraftwerk for many, many years." Instead, he had been working on other things, Hütter said, such as "speech synthesis." In this interview, Hütter also explained that he was no longer in touch with Schneider. The once-dynamic duo of electronic music had seemingly cut ties with each other, and Hütter had moved forward with Kraftwerk without Schneider. Other sources, however, indicate that Schneider remained involved with Kling Klang Studio (via Variety).                                                          
The Grammy Awards gave Kraftwerk a lifetime achievement award in 2014, and this honor recognized Schneider's lasting impact on music (via the Record Academy Grammy Awards). The group's rhythmic, electronic sound deeply influenced the genres of rock, hip-hop, and dance. In 2015, Schneider released his last musical effort, the electronic, environmentally themed "Stop Plastic Pollution" to support Parley for Oceans, a conservation organization (via Variety). He died just a few days after his 73rd birthday, following a short battle with cancer in 2020, according to a statement released by Kraftwerk (via Variety).