What You Didn't Know About Todd Kohlhepp's Real Estate Career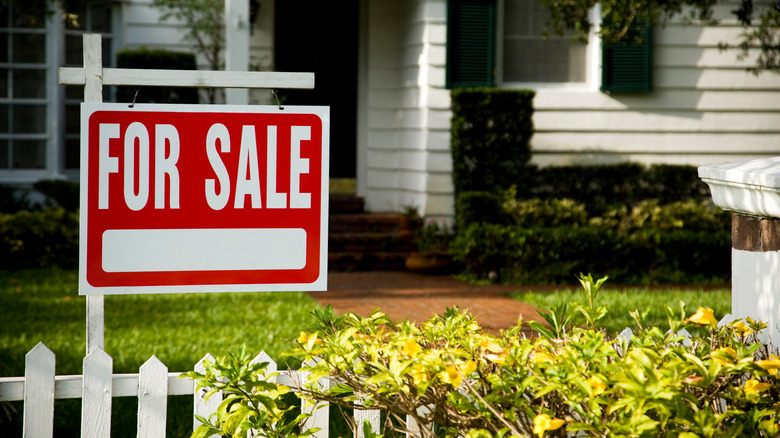 Shutterstock
The life story of convicted serial killer Todd Kohlhepp reads like that of other serial killers: a difficult childhood marked by family dysfunction; early signs of violent tendencies; stints in prison. Kohlhepp's story took a marked departure from that path, however, in that he also spent a few years managing an exceptionally successful, award-winning business.
According to CBS News, Kohlhepp's childhood was spent between the care of his mother and of his father, and during that time, he was known to be violent to other children as well as animals, and reportedly developed a fondness for guns and explosives. As a teenager, he raped a neighbor girl, for which he did time and was required to register as a sex offender. However, he got a college education in prison and, after being released, used that to become a successful real estate agent.
Officially, his conviction for a sex offense should have prevented him from getting his real estate license. However, according to CBS News, his application was filled with lies, enough so that he was able to get his license.
Todd Kohlhepp was actually a very successful real estate agent
He was actually quite good at selling real estate, according to Yahoo News. In 2008, the agency he'd worked for called him his top-selling rookie agent for the part of their district that includes the Carolinas. He then started his own business, Todd Kohlhepp & Associates, and at one point was managing employees as well as earning enough money to buy expensive cars and motorcycles.
There were signs something was off, however. Customers would report that he would make off-color jokes, or crack wise about shooting his guns to blow off steam. His real estate career came to an end when at least seven murders were tied to him, according to The Greenville News. He was later convicted of those murders, for which he will spend the rest of his life in prison.
Of the seven murders for which Kohlhepp was convicted, none were in any way tied directly to his real-estate business. According to CBS News, his mother claimed that he killed four people in a motorcycle shop because they embarrassed him. Two victims, according to a Greenville News report, had been hired to work on his property, as had a seventh victim, according to a companion CBS News report.