This Is What Happened To Truman Capote's Ashes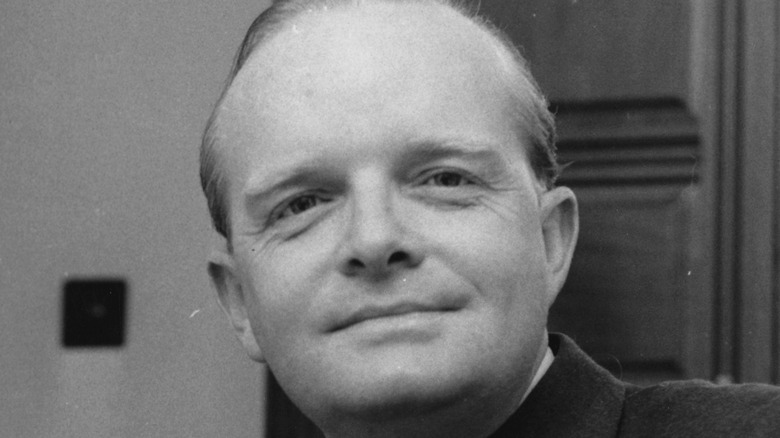 Evening Standard/Getty Images
"In this world, nothing can be said to be certain, except death and taxes," said author, inventor and statesman Ben Franklin in a 1789 letter to the French scientist Jean-Baptiste Leroy. While thinking about your demise can seem morbid, many do. According to the Funeral and Memorial Information Council, 69% of us think about making their own funeral arrangements, with cremation offering a popular option.
Those opting for cremation hit 54.6% in 2019, reported Statista, and by 2035, this is expected to reach 79.1%. Lots of celebrities chose cremation and then left specific directions on where their remains should go. Scientist Albert Einstein, for instance, had his ashes scattered in an unknown site, as per his will, said The Neptune Society. Walt Disney also chose cremation. His ashes are interred in a mausoleum at Forest Lawn Memorial Park in California. (Those rumors of his body being cryogenically frozen are false.)
Author and socialite Truman Capote also went the cremation route. Best known for his 1964 true-crime book "In Cold Blood" and for creating the character of Holly Golightly in his short story "Breakfast at Tiffany's," Capote died in 1984 at the age of 60, according to the Los Angeles Times.
The disappearing remains of Truman Capote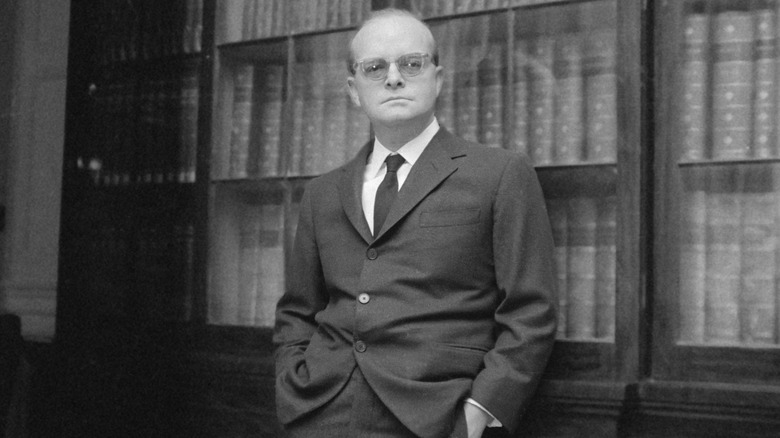 John Downing/Getty Images
He left his ashes to two people: his close friend, Joanne Carson, then the ex-wife of talk show host Johnny Carson, and to Capote's partner of 35 years, Jack Dunphy. Eight years later, in 1992, when Dunphy died, he'd mix his and Capote's ashes together and have them scattered around Long Island, where Capote had owned a home in the Hamptons, reported The Rake. 
Carson kept the ashes bequeathed to her in an urn — and they were stolen twice, according to Vanity Fair. The first theft was during a 1988 Halloween party, although they were returned anonymously. Another attempt was made at a later party, but the thief never left the premises. Capote died in Carson's home in Bel-Air.
When Carson died in 2015 at 83, the estate mulled over what to do with Capote's remains. Julien's Auctions sold them for $43,750 to "an anonymous collector," according to The Guardian. "I am sure people are going to think this is disrespectful," Julien's C.E.O., Darren Julien, said to Vanity Fair. "But this is a fact: Truman Capote loved the element of shock. He loved publicity. And I'm sure he's looking down laughing, and saying, 'That's something I would have done.' He was a larger-than-life character."