The Worst Member Of Red Hot Chili Peppers Might Surprise You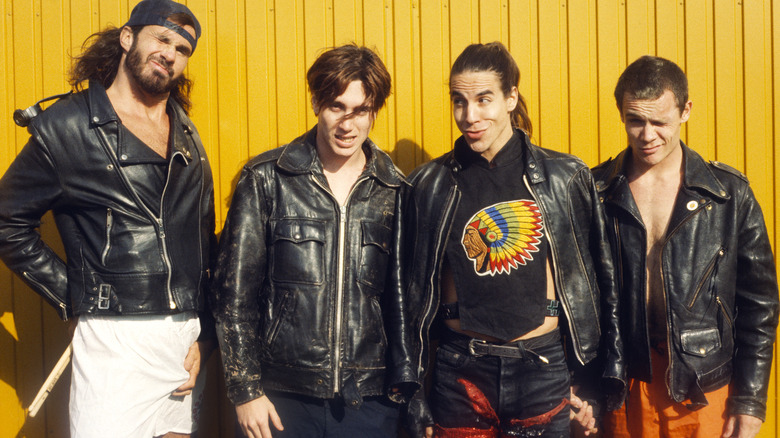 Gie Knaeps/Getty Images
Thanks to the success of their 1991 album "Blood Sugar Sex Magik," Los Angeles-based funk rockers Red Hot Chili Peppers achieved bonafide rock stardom, and it can be said that they haven't looked back since. At that point, they arguably became far more than just the band known for those super-NSFW live performances. While tunes such as "Give It Away" still showed their fun side, "Under the Bridge" was an introspective ballad written from the point of view of a man struggling to conquer his personal demons while roaming the streets of L.A.
In addition to being the album that helped give them mainstream popularity, "Blood Sugar Sex Magik" was also the second to feature RHCP's classic lineup of vocalist Anthony Kiedis, guitarist John Frusciante, bassist Flea, and drummer Chad Smith. It was that same foursome that produced other huge hits such as "Scar Tissue," "Californication," and "Dani California," and while Frusciante was replaced for a decade by Josh Klinghoffer, the classic lineup was back in place by 2019 and is currently working on new music, as reported by Loudwire.
Given how iconic that lineup has been, we at Grunge decided to ask our readers who they think is the worst member of Red Hot Chili Peppers, spicing things up (no pun intended) by adding one prominent ex-member to the available choices. Based on the responses of the 597 people who took part in our poll, the results turned out to be a bit of a shock.
The 'worst' member hasn't been with the band for 20+ years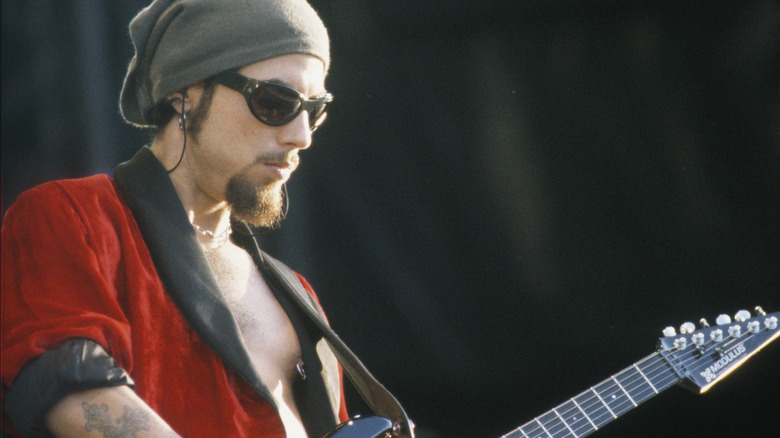 Gie Knaeps/Getty Images
As we learned from the results of the survey, the "worst" member of the Red Hot Chili Peppers happens to be a former member who left more than two decades ago, per Alternative Nation. That ex-member is none other than guitarist Dave Navarro, who got 26.63% of the vote, easily putting him ahead of current and longtime members Flea (22.28%), Chad Smith (20.27%), John Frusciante (19.60%), and Anthony Kiedis (11.22%). 
Although Navarro was quite the accomplished axeman when he joined RHCP, having previously played for Jane's Addiction, many fans felt that he wasn't the ideal replacement for Frusciante and was not a good fit for the group overall. One reviewer on Rate Your Music, in fact, called him an "utterly absurd choice" as the Peppers' new guitarist and lamented the band's lack of chemistry with Navarro. They also noted that RHCP's substance abuse problems and other personal issues also contributed to how 1995's "One Hot Minute" — their only album with Navarro — was the "furthest thing from having fun."
Then again, not everyone sees "One Hot Minute" as a hook-less, druggy mess, and not everyone thinks that Navarro was not the right person to fill Frusciante's shoes following his first exit from the band. One Reddit user opined that Navarro's playing style perfectly suited the "darker" vibe of "One Hot Minute" and that he, Flea, and Smith made up for how Kiedis was "clearly not at the top of his game" during the making of the record.