The Staircase Theory You Didn't See In The Netflix Documentary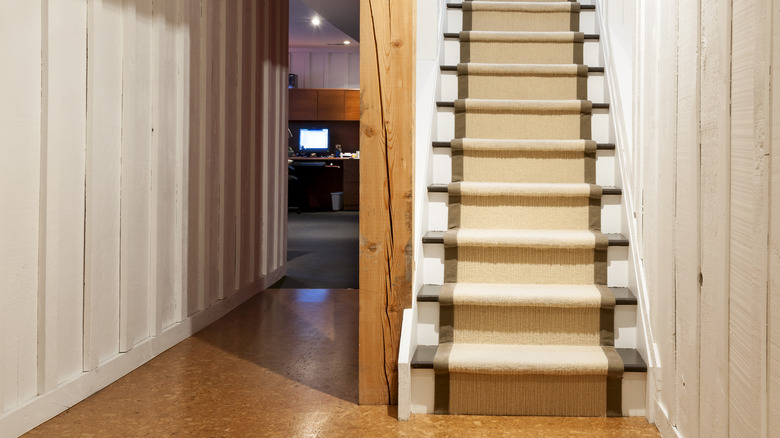 Shutterstock
In 2018, Netflix released their true crime docu-series "The Staircase." The 13-episode series documented the case of Michael Peterson, the North Carolina author convicted for the murder of his wife Kathleen. 
On December 9, 2001, Kathleen was found dead at the bottom of a staircase inside the couple's home in what looked like a bloody crime scene. Peterson allegedly found his wife and reported it to authorities. He told them that he found her like that. It was presumed that she died by an accidental fall, but an autopsy revealed injuries that weren't common with falling down a flight of stairs. But they were, however, consistent with someone who endured a brutal, and ultimately, fatal beating. 
After more than a week, on December 20, 2001, a grand jury indicted Peterson for his wife's murder, per The News and Observer. His case would go to trial in 2003, and he was convicted (NBC Raleigh). The judge sentenced him to life imprisonment. But he would walk free after serving 15 years, and even get a new trial. It was discovered the prosecution's forensic witness was accused of misconduct in the case and reportedly lied (via another NBC Raleigh story).
Despite all the questions raised during the case on how Kathleen died — an accidental fall, a suspected intruder pushing her, Peterson beating her — one of the most interesting theories to arise as the cause of her death was the owl theory.
The shocking theory that might explain the cause of Kathleen Peterson's death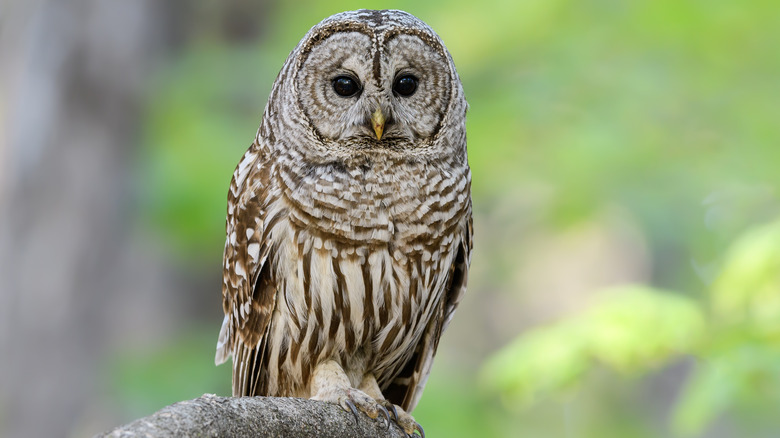 Shutterstock
In a series of interviews with Michael Peterson's attorneys on "The Staircase," they explain why they didn't believe Peterson committed the murder of his wife. They said the explanation and demonstration that the prosecution's witness presented didn't align with Kathleen's injuries. They maintained that her head injuries weren't caused by blunt force trauma. 
A possible culprit for the injuries: an owl (posted on YouTube). This theory originated from T. Lawrence Pollard — an attorney and friend of Peterson, who was also his neighbor. Yet, the theory was not included in the multi-episode series, and perhaps for good reason. Just the thought initially sounds strange, and owls probably aren't what people would think of if they give thought to what are the deadliest animals to humans. 
The claim is that the Barred Owl (pictured above) — a type of owl that is known to attack humans without cause — flew into the Peterson home and attacked Kathleen by going for her head, per Audubon. This would potentially explain the odd injury shape she sustained in the back of her head. In the purported attack, Kathleen may have ripped out her hair in an attempt to get it off. Evidence suggested that she had her own hair in her hand, along with remnants of feathers on them, according to Pollard. The theory also surmises that the owl's talons (sharp claws) could explain the unique laceration shapes that Kathleen had on the back of her head.