What Happened To Michael Peterson From The Staircase?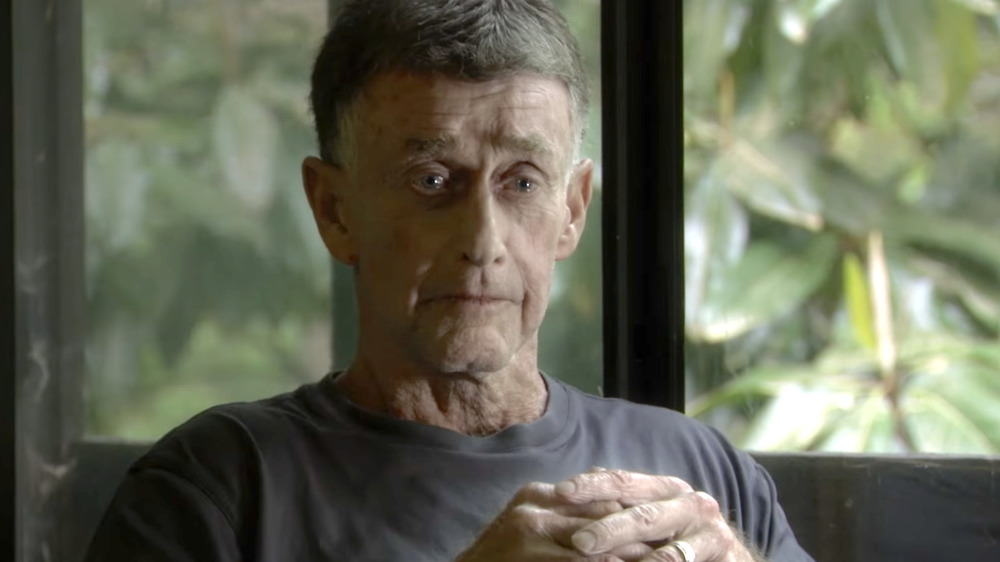 Netflix
In the early morning hours of December 9, 2001, police arrived at 1810 Cedar St. in Durham, North Carolina, and found the bloodied body of Kathleen Peterson at the foot of the back staircase, per the News and Observer. She had bled out and, despite his claims that she must have accidentally fell, Kathleen's husband, the novelist Michael Peterson, was soon arrested and charged with her murder.
Following his arrest, Peterson became the subject of the Netflix miniseries The Staircase, which documented the eventual conviction of his wife's murder. Peterson was found guilty in October 2003 after over 13 weeks on trial, one of the longest in North Carolina history, according to the Dispatch.
Peterson was sentenced to life in prison without parole. However, Peterson and his court-appointed lawyer, Thomas Maher, filed an appeal in 2006. While requests for a new trial were repeatedly denied over the next few years, Peterson and his on-again, off-again lawyer, David Rudolf, were finally able to arrange a retrial in 2011, following the termination of one of the North Carolina State Bureau of Investigation's analysts. The blood spatter analyst, Duane Deaver, who had been one of the principal witnesses in Peterson's case, was fired after news came out that he had lied about his qualifications and misrepresented evidence in Peterson's trial, according to Metro.
Michael Peterson was released from prison in 2017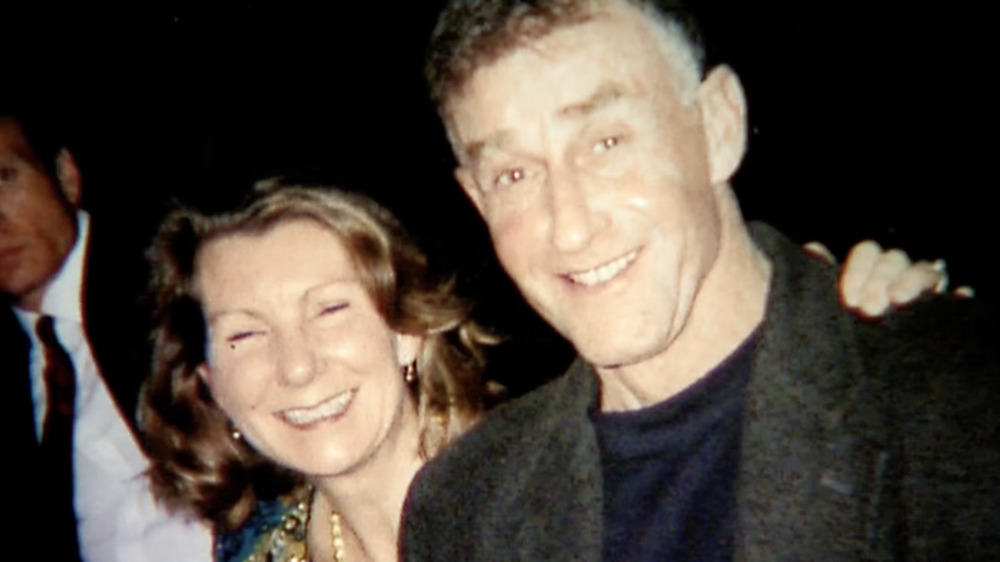 Netflix
In 2017, Michael Peterson submitted an Alford plea, which allowed him to still publicly maintain his innocence while pleading guilty to the lesser charge of manslaughter. According to WRAL, Superior Court Judge Orlando Hudson found Peterson guilty of voluntary manslaughter and released him on time served. Altogether, Peterson spent eight years in jail.
Following his release from prison, Peterson wrote a book detailing a behind-the-scenes account of his trial, imprisonment, and life after release, according to the News and Observer. The book, titled Behind the Staircase, was self-published in 2019. Free downloads of the book are available online. 
In July 2020, the infamous five-story Cedar St. mansion was put up for sale for the third time since Kathleen Peterson's death. Per the News and Observer, Michael Peterson has not owned the home since he sold it to Jason Balius for $640,000 in 2004, but according to most recent reports, he still lives in Durham and maintains his innocence.