How Serial Killer Randy Kraft Was Eventually Caught
Randolph "Randy" Kraft is a serial killer who was active in the 1970s and '80s. He was convicted of the murder of 16 men, but authorities suspect he could have more victims. Kraft was dubbed the "Freeway Killer," "California Strangler," and most notably, the "Scorecard Killer."
Kraft was able to evade authorities for more than a decade before he was apprehended for his crimes. He was driving in the middle of the night on a stretch of freeway in Mission Viejo when California Highway Patrol officers noticed him swerving. This caused them to suspect a drunk driver and Kraft was asked to pull over, as reported by the Orange County Sheriff's Department.
When craft exited his vehicle, the patrolmen saw that his zipper was down and he reeked of alcohol. They performed a sobriety test, which Kraft failed. The officers then went to check out his vehicle. Inside, they saw a man slouched in the passenger seat with his genitals exposed and his pants pulled down, according to Thought Co. Upon further inspection, the patrolmen saw strangulation marks on his neck and established that he was deceased.
Kraft reportedly asked the officers, "How's my friend?" pertaining to the dead body. He was arrested on the scene, but little did the authorities know that they caught a serial killer.
Evidence of Kraft's other crimes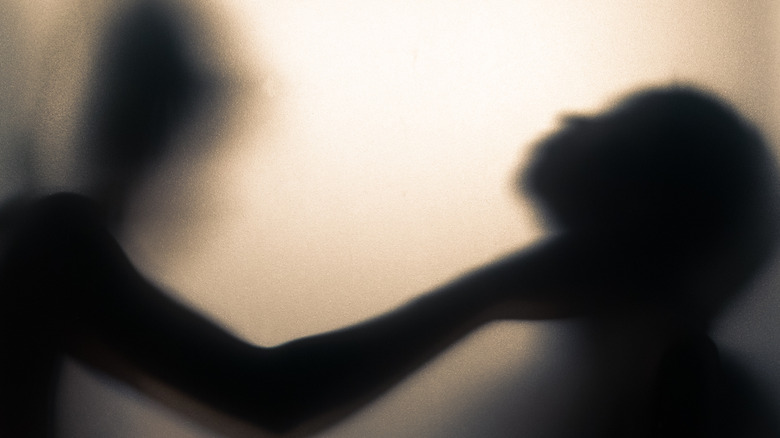 Shutterstock
Upon his arrest, the patrolmen searched Kraft's vehicle thoroughly. In it, they found Polaroid prints of nude men who appeared unconscious or maybe even dead. Aside from those, there was also a piece of paper with 61 vague entries, and that would end up being called "Kraft's Scorecard." Investigators suspect that these entries pertained to Kraft's victims, but his lawyers note that it wasn't a death list, as reported by the Los Angeles Times.
The man found dead in Kraft's car was identified as a Marine named Terry Lee Gambrel. According to Gambrel's friends, the last time they saw him alive was when he was planning to hitchhike on his way to a party. It was then that Kraft picked him up and gave him a bottle of beer spiked with sedatives (via Orange Coast Magazine).
Initially, Kraft was only arrested for Gambrel's murder, but as time passed, the evidence kept piling up and investigators were able to tie Kraft to other murders. In 1989, Kraft was convicted of 16 counts of murder, but investigators think that he may have had as many as 67 victims. Kraft was sentenced to death and is incarcerated on death row in San Quentin State Prison, as reported by the Long Beach Post.