Elmer Wayne Henley: The Truth About The Person Who Killed The Candy Man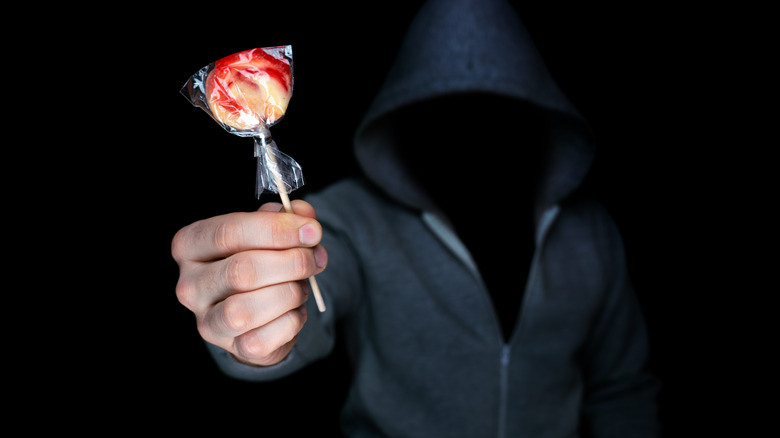 Shutterstock
On August 8, 1973, Elmer Wayne Henley contacted Texas' Pasadena Police Department to report he committed a murder. Although he initially confessed to killing only one man, authorities soon learned Henley was one of three serial killers who abducted and killed at least 28 boys, ages 13 to 20 between 1970 and 1973. As reported by ABC13, Henley's last victim was Dean Corll — who was known throughout Houston, Texas, as the Candy Man.
Elmer Wayne Henley and David Brooks were childhood friends, who met and became friends with Dean Corll when they were in their teens. Corll was known throughout the community as the Candy Man, as his parents owned a candy company.
In an interview with Texas Monthly, Henley said Corll, who was in his early 30s, seemed like a "quiet" and friendly man, who simply liked spending time with the teens. In addition to driving them around town, Dean Corll often drank alcohol and smoked marijuana with the boys. He also allowed them to stay at his home when they did not have anywhere else to go.
Elmer Wayne Henley said Corll eventually offered him and David Brooks money to commit petty crimes — including theft. However, things became more sinister when the older man suggested committing murder.
As reported by Texas Monthly, Dean Corll's suggestion piqued Henley's curiosity, as he "wondered what it was like to kill someone."
The Houston Mass Murders begin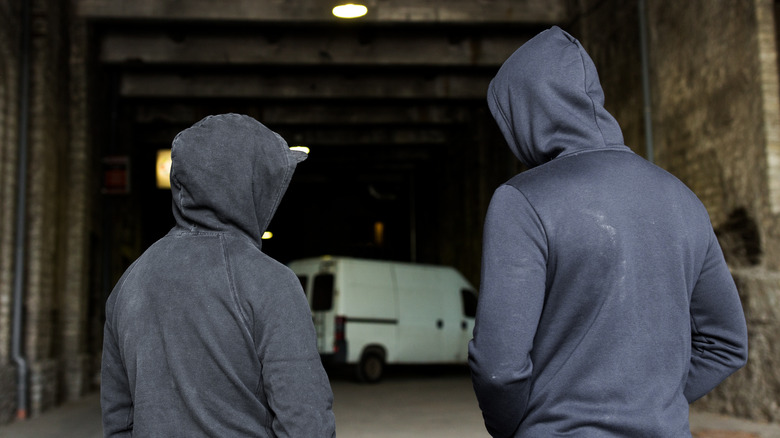 Shutterstock
Dean Corll began his spree as a serial killer when he murdered his first victim in September 1970. However, Elmer Wayne Henley and David Brooks did not become involved until later that same year when, as reported by All That's Interesting, Corll began offering Henley and Brooks money to lure other teenage boys to his home.
Over the next three years, Elmer Wayne Henley and David Brooks helped Dean Corll lure more than two dozen teenagers and young men to his home — where they were raped, tortured, and eventually killed. All That's Interesting reports Henley and Brooks did not simply lure the young men to Corll's home, they willingly participated in the torture and killing of the victims.
Dean Corll obscured his crimes by forcing his victims to send postcards to their families, explaining that they left town willingly and were safe. Although some of the victims' families were suspicious of the postcards, authorities were reluctant to investigate the disappearance of boys who appeared to be runaways.
Elmer Wayne Henley turns on the Candy Man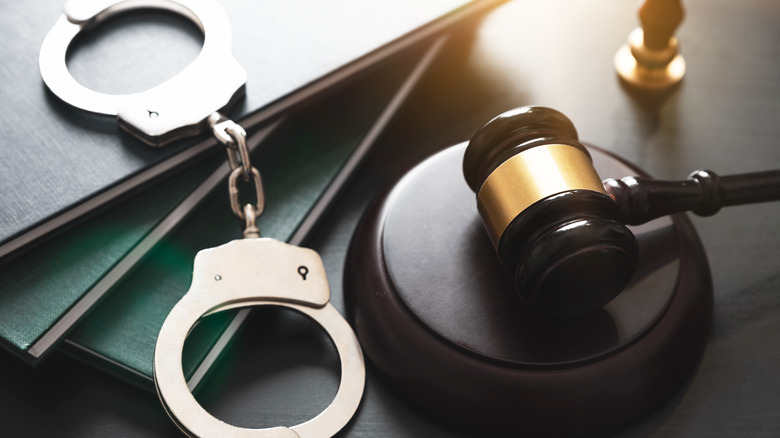 Shutterstock
When Elmer Wayne Henley contacted authorities that August day in 1973, he initially stated that he killed only one man — Dean Corll. However, he eventually confessed that he, Corll, and Brooks, worked together to kill at least 28 young men and boys.
As reported by ABC13, Elmer Wayne Henley led authorities to the bodies of the majority of the victims. The following day, David Brooks turned himself in, and assisted authorities in locating the remaining bodies.
Elmer Wayne Henley and David Brooks were both convicted of murder and sentenced to life in prison. Arkansas Online reports Brooks died on May 28, 2020, after contracting COVID-19 in prison. Henley is currently housed in Texas' Mark W. Michael Unit.
When asked how he felt about killing his friend and mentor, Elmer Wayne Henley told Texas Monthly he did exactly what Dean Corll trained him to do. He said, "Dean had been training me to react, to react fast and to react, greatly. That's exactly what I did." In his opinion, Corll would have "been proud" of the way he killed him.