A Look At Jackie Kennedy And David Ormsby-Gore's Secret Relationship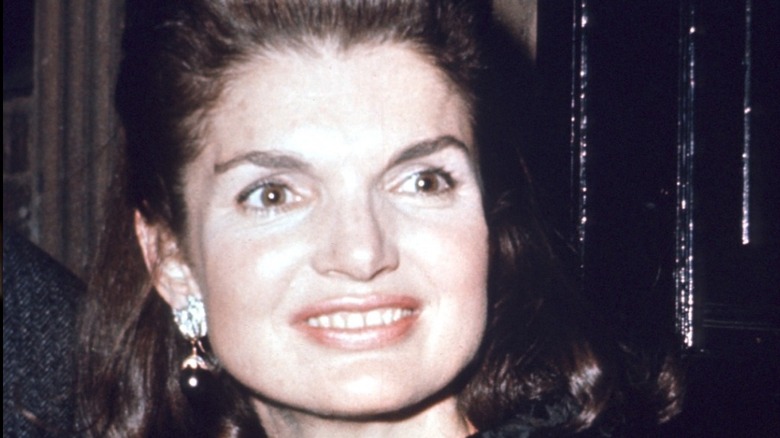 Michael Ochs Archives/Getty Images
Jackie Kennedy shared a special connection with David Ormsby-Gore, but she didn't consider him marriage material. Ormsby-Gore had attended the London School of Economics with her husband, John F. Kennedy (via BBC). After John F. Kennedy was elected president in 1960, he encouraged British prime minister Harold Macmillan to send his friend to the United States as his country's ambassador. The Kennedys and the Ormsby-Gores also had family ties as Kathleen Kennedy, sister of the president, had married Ormsby-Gore's cousin, according to The New York Times.
David Ormsby-Gore served as the British ambassador to the United States from 1961 to 1965. President Kennedy relied on his advice regarding foreign policy, especially during the Cuban Missile Crisis. After President Kennedy's assassination in 1963, Jackie Kennedy and Ormsby-Gore formed a close bond from this tragedy. He also experienced the loss of a spouse with the death of his wife Sylvia in May 1967.
Jackie Kennedy wrote to Ormsby-Gore after his wife's death, saying "Your last letter was such a cri de coeur of loneliness — I would do anything to take that anguish from you," according to NBC News.
Jackie Kennedy Rejects David Ormsby-Gore's marriage proposal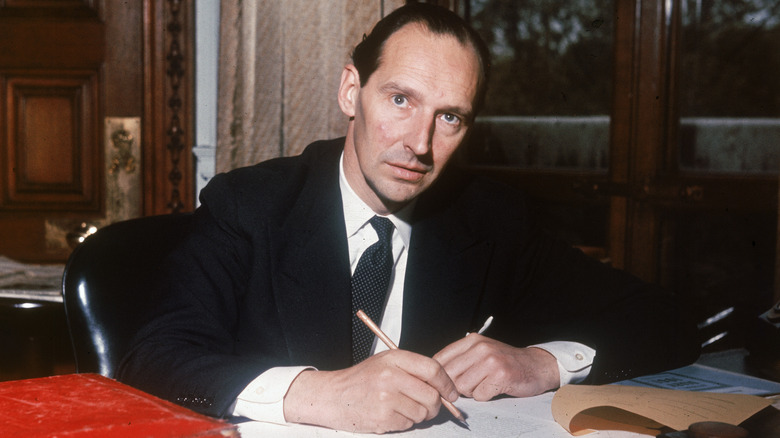 Hulton Archive/Getty Images
Rumors swirled around Jackie Kennedy and David Ormsby-Gore after the pair traveled together to Cambodia in November 1967 (via The New York Times). He reportedly proposed to her a few months later but Kennedy turned him down, choosing instead to marry Greek shipping magnate Aristotle Onassis instead. Ormsby-Gore took the rejection hard, writing "As for your photograph I weep when I look at it. Why do such agonizing things have to happen?" in a draft of a letter he never sent (via BBC).
Kennedy tried to console Ormsby-Gore, telling him in a letter that "We have known so much & shared & lost so much together — even if it isn't the way you wish now — I hope that bond of love and pain will never be cut," according to Yahoo! Entertainment. But she clearly let him know where he stood by saying "You are like my beloved[,] beloved brother." Ormsby-Gore seemed to take the hint, and married Pamela Colin in 1969, close to a year after Kennedy tied the knot with Onassis. Still, Kennedy and Ormsby-Gore remained on friendly terms. After he died in a car accident in 1985, she traveled to Oswestry, Wales to attend his funeral.