How Many Victims Did 'Gorilla Man' Earle Nelson Have?
Known as the "Gorilla Man" and the "Dark Strangler," Earle Nelson was a serial killer and rapist born in 1897 in California. He's considered the first 20th-century sex serial killer and was one of the most prolific killers the country would see for many years.
Nelson had a strange childhood that included a highly religious family, a head injury as a result of being hit by a streetcar, and bizarre, manic behavior that would eventually result in his first stay in a mental hospital (per the book, "Murder & Mayhem in Portland, Oregon").
When he was around 20, he enlisted in the United States Navy, only to desert after a short time. Soon after, Nelson attacked his first victim, 12-year-old girl Mary. He'd managed to get into her home by pretending to be a plumber, but the girl proved to be smarter than he expected and managed to scare him away with a lot of screaming. Nelson was then arrested and committed to a mental hospital due to delusions and hallucinations, from where he eventually escaped to start his killing spree (via Murderpedia).
Nelson's murders inspired Alfred Hitchcock's film "Shadow of a Doubt," in which a serial killer targets elderly and lonely widows. He remained the most prolific American serial killer until Dean Arnold Corll came around in the 1970s (per Serial Dispatches).
Earle Nelson managed to convince his victims he was a nice man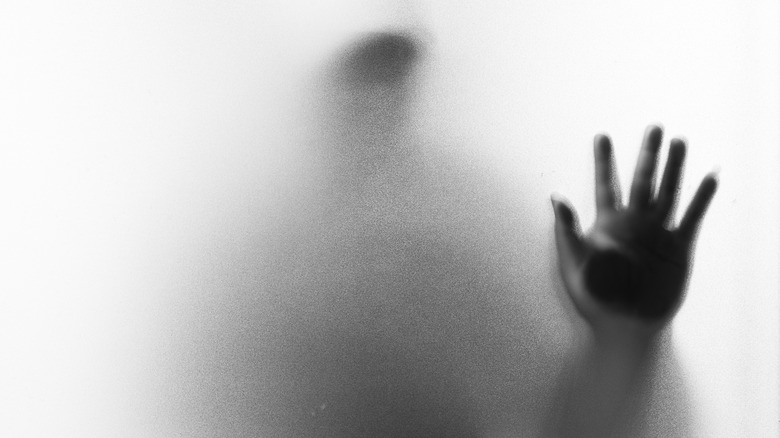 Shutterstock
Most of Earle Nelson's victims were older women who were renting out rooms in their houses or buildings. He would arrive with a Bible in hand, pretending to be a quiet Christian man looking for a temporary place to stay. In most cases, he would wait until he gained the landlady's trust before attacking; other times, he would make a move as soon as he was alone with them inside the building (per Find a Grave). Most of his victims were then strangled and their bodies hidden somewhere on the property. He also raped many of the women after killing them.
Nelson killed his first victim in February 1926. He asked to see a room for rent, then killed 60-year-old Clara Newman and left her body behind in the apartment. Less than two weeks later, at the beginning of March, he also killed landlady Laura Beale. In 1926 alone, Nelson murdered than 10 victims. These are just the confirmed cases police were able to link directly to him, but in March 1926, several other women were attacked by men who would potentially have been Nelson. Then in November, Mrs. H.C. Murray survived an encounter with "Gorilla Man" and was able to provide the police with a description. Worried that he might be identified, Nelson moves on to another state (via Serial Dispatches).
By this time, the police were desperately in search of the infamous killer
The first three months of 1927 are quiet, but by April, Nelson is killing again. His first victim of the year is a 53-year-old strangled in her Philadelphia home. By June 4, Nelson had strangled four more women in New York, Michigan, and Illinois.
Four days later, Nelson crosses the border into Canada and within 24 hours he kills, rapes, and mutilates 14-year-old Lola Cowan. Nelson then does something he's never done before: he hides her body under his own bed. On June 10, he commits his last murder — and as police conduct a search of local boardinghouses in search of the infamous Dark Strangler, they find Cowan's decomposing body, according to SF Examiner.
Between February of 1926 and the time he's arrested in June of 1927, Nelson claimed 22 victims, all women except for one. In December 1926, just after Christmas, Nelson kills 28-year-old Germania Harpin and then strangles her eight-month-old baby boy (per True Crime Library). Once in police custody, Nelson denies everything and is eventually only charged with two murders he'd committed in Canada. After a four-day trial, Nelson is found guilty and hanged at a Winnipeg prison in January 1928.