This Is Who The I-70 Killer Specifically Targeted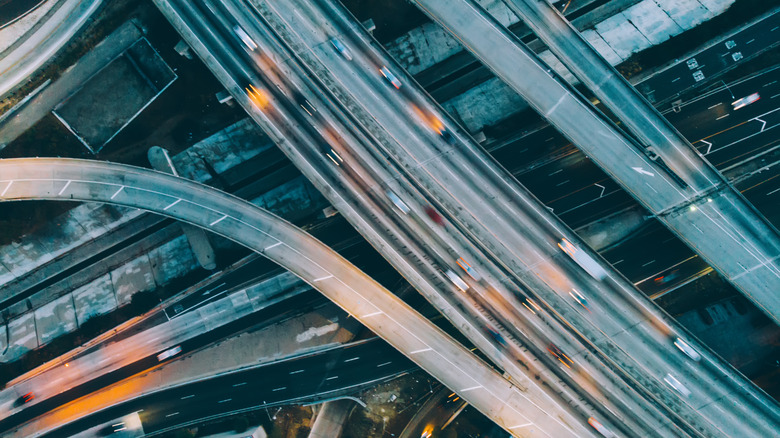 Shutterstock
Serial killers aren't always caught. It's an unfortunate aspect of life in a society where such murderers are active, but according to The Atlantic, serial killers get away with their crimes about 40% of the time. For example, decades after his crimes, police are no closer to positively identifying the Zodiac Killer. Similarly, according to Insider, there's the Long Island Serial Killer, who may be responsible for as many as 16 deaths, and who has yet to be caught.
Another serial killer who has not been identified was active for a few weeks in the spring of 1992. Working along portions of Interstate 70 (for which he was given the nickname "the I-70 Killer") in the Midwest, the murderer is responsible for at least six deaths that spring, and possibly two others in later years.
Serial killers often have a "type," according to A&E, which is to say, they often seek out victims who match a certain profile. And the I-70 killer is no exception: almost all of his victims fit a similar description.
The I-70 Killer appeared to target women working alone
The first murder associated with the I-70 Killer took place in Indianapolis, Indiana on April 8, 1992, according to KMOV. The Payless ShoeSource clerk was shot dead when she was alone in the store, the cash register emptied of a trifling amount of money.
The next five murders, with one exception, would all follow a similar pattern: A woman, working at a specialty store within a few hundred feet of the highway, would be killed, at times when there were likely to be few customers. In one case, two women were killed while working together, but that may not have been the killer's intention. The one exception to this profile was an Indiana man working in his mother's ceramics store, according to a 2012 Associated Press story published by The DuBois County Herald. He was shot from behind, and because he was wearing a ponytail at the time, the murderer may have mistaken him for a woman.
Cumulatively, the evidence in this case seems to suggest that the I-70 Killer targeted women whom he expected to be working alone — specifically, petite, young women with dark hair. And though he did rob the victims' stores, it was always a trifling amount, and robbery doesn't appear to have been his motive. "[The killer's motive] has always simply seemed to be the thrill of killing," said St. Charles, Missouri Police Detective Donald Stepp (via KMOV). Police sketches (above) are as close as authorities have come to catching the killer.