How Many Members Of The Chicago Seven Were Actually Found Guilty?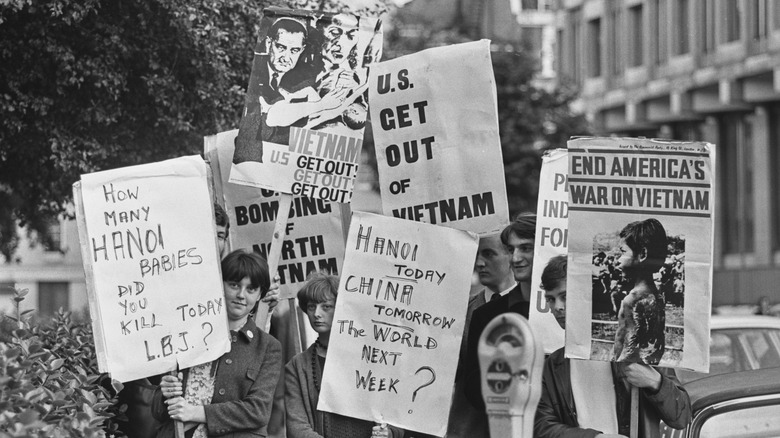 Clive Limpkin/Getty Images
In the weeks surrounding the August 1968 Democratic National Convention, Chicago, Illinois, became the epicenter of several contentious demonstrations and rallies. As reported by Chicago Tribune, members of political and social justice organizations, including the Youth International Party and the National Mobilization Committee to End the War in Vietnam, organized demonstrations to protest the United States' involvement in the Vietnam War. In anticipation of possible unrest and disruption of the Democratic National Convention, Chicago Mayor Richard J. Daley attempted to confine the protesters to specific areas where they would not interfere with the convention.
On August 28, city officials granted permission for a rally in Grant Park. Although it was meant to be a peaceful demonstration, protesters eventually clashed with police. The ensuing confrontation, which was nationally televised, became a point of heated controversy. Chicago Tribune reports protesters were arrested and charged with a variety of crimes, including conspiracy and inciting a riot. Seven of those protesters, who were tried together, were dubbed the Chicago Seven.
All of the charges against the Chicago Seven were eventually dismissed or overturned. However, their arrests and subsequent trial gained national attention, and remain a point of contention.
What actually happened to the Chicago Seven?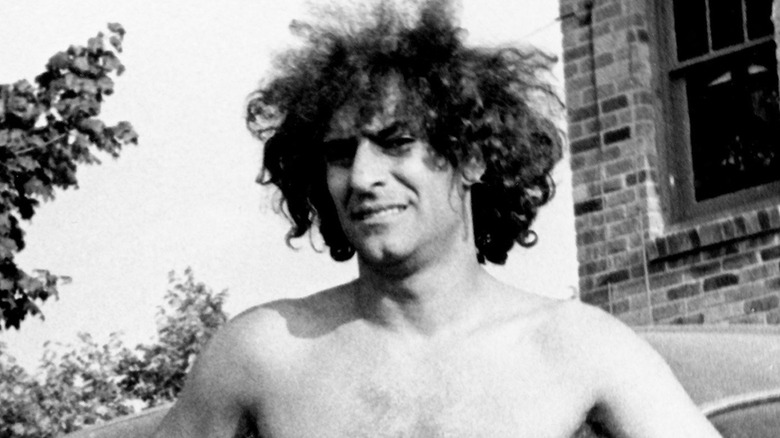 Leni Sinclair/Getty Images
Town and Country reports the demonstration was initially peaceful. However, it erupted into violence "when police used tear gas and batons and protesters retaliated by throwing rocks and bottles." Amid the ensuing riot, more than 1,000 people were injured, including 200 police officers. More than 600 people were ultimately arrested and detained.
Eight months later, a grand jury convened to consider charges against the protesters. On March 20, 1969, the grand jury voted to indict eight of them, though one, Bobby Seale, was removed from the case. As reported by Mental Floss, the Chicago Seven consisted of Rennie Davis, David Dellinger, John Froines, Tom Hayden, Abbie Hoffman (pictured above), Jerry Rubin, and Lee Weiner. The Chicago Seven became the first to face charges under Title X of the federal Civil Rights Act, enacted in response to the violent civil rights protests following Martin Luther King Jr.'s assassination.
The trial of the Chicago Seven was fraught with shenanigans. Throughout the five-month trial, Judge Julius Hoffman (who was no relation to defendent Abbie Hoffman) issued a total of 159 contempt charges to the defendants and their attorneys for unruly behavior, including refusing to address him as "Judge Hoffman" and showing up to court wearing judge's robes of their own.
The Chicago Seven were ultimately acquitted of the conspiracy charges. However, five of the defendants were found guilty of inciting a riot. Mental Floss reports the convictions and charges of contempt were overturned on November 21, 1972, when a three-judge panel determined Judge Hoffman showed bias during the original trial.