How Bing Crosby Is Partly Responsible For The Canadian Tuxedo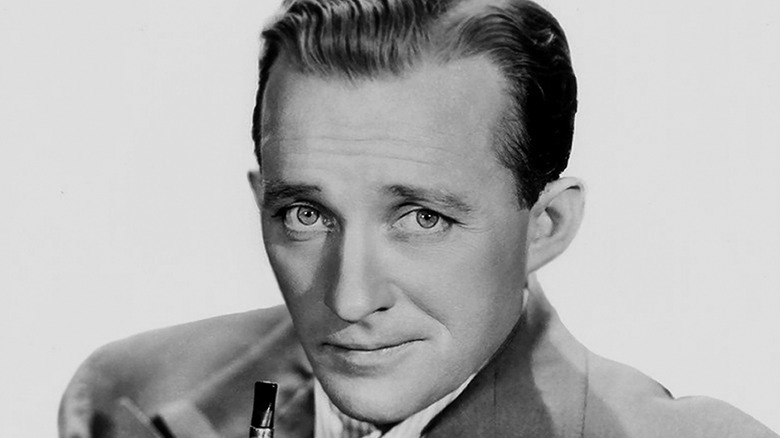 Donaldson Collection/Getty Images
Vancouver, British Columbia welcomed crooner Bing Crosby with open arms. According to Montecristo Magazine, then-Mayor George Miller even gave Crosby a key to the Canadian city in the shape of its skyline in 1948. The singer also once recorded an episode of his radio show at the city's PNE Forum arena, then donated the funds from the event toward the construction of a new building at Sunset Community Center on Main Street.
But even at the height of his career, in a city that he had a special relationship with, Crosby didn't always get special treatment. One day in 1951, the crooner attempted to check into the fancy Hotel Vancouver, only to be denied due to his outfit: head-to-toe denim by Levi Strauss & Co.
According to CR Fashion Book, denim was not seen as a material fit for the upper class at the time. Instead, it was commonly associated with "bad boys" and greaser culture. But the hotel bellhop quickly realized who the casually dressed guest was, and alerted the concierge, Art Cameron. Cameron gained 15 seconds of fame for his flub, and unwittingly spurred a trend that would spark controversy for decades to come, even inspiring another iconic moment in fashion history years later, when former pop couple Britney Spears and Justin Timberlake wore matching denim ensembles to the American Music Awards in 2001. Here's a brief history of the vaguely formal but mostly casual denim-jacket-and-jeans combination known as a Canadian tuxedo.
Bing Crosby's controversial denim look became a running gag and an inspired business move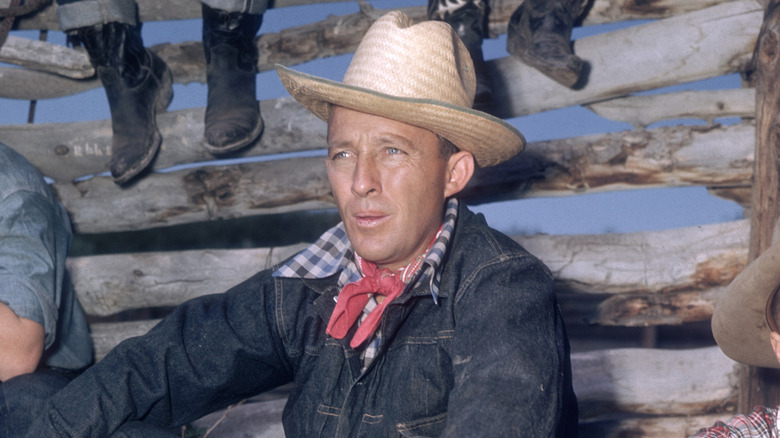 Hulton Archive/Getty Images
"All my friends wrote me and kidded me," said Art Cameron, the concierge who denied Bing Crosby entry into his hotel due to his denim look. The Madera Tribune included a United Press report of the incident in August 1951 (posted at the UCR Center for Bibliographical Studies and Research). "And almost all of Bing's fans wrote me wanting to know how dared I refused him a room and how come I didn't recognize 'the most famous singer in the world?'" Cameron's explanation was simple: "I just said Crosby looked like a bum."
According to i-D magazine, Crosby's friends heard about the incident and contacted Levi Strauss to design a tongue-in-cheek denim tuxedo for the star. The ensemble was constructed with the same denim used for the label's classic 501 jeans, complete with copper rivets and a cheeky interior leather patch that read, "Notice to All Hotel Men: a perfectly appropriate fabric and anyone wearing it should be allowed entrance into the finest hotels" (via CR Fashion Book).
The Canadian tuxedo became Crosby's signature look as he promoted his 1951 movie "Here Comes the Groom," per Montecristo Magazine. Despite initially being turned away, the denim-on-denim look doesn't seem to be going away: According to CR Fashion Book, Levi's reproduced the original Canadian tuxedo jacket in 2014, over six decades after the 1951 hotel incident.