Marco Polo Claimed To Hear This During His Travels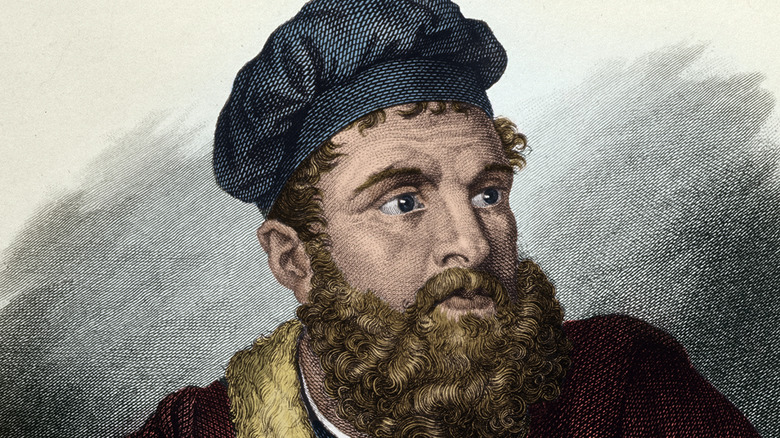 Fototeca Storica Nazionale./Getty Images
Back in the late 13th century, Marco Polo, along with his father and uncle, made his way from his native Italy to Asia, traveling along the Silk Road and documenting his journey in the now-famous book we now know as "The Travels of Marco Polo." That tome did far more than just offer a first-hand account of Polo's experiences in China, India, Persia, and other Asian nations; it also helped introduce Europeans to the continent's culture and traditions for the first time ever. He remains one of the most famous explorers in history, and he would later inspire the likes of Christopher Columbus to make their own discoveries in the coming centuries, as noted by Live Science.
Up to this day, there are lots of misconceptions about Polo and his travels — for one, he was not the man who introduced Europe to pasta and helped invent Italian food as we know it. (He did, however, introduce Europeans to the idea of paper money, among other concepts.) But there are also several facts about the explorer that many people aren't familiar with. One notable example is his claim that he heard some strange voices during his journey through Asia. Whose voices were these, what effect did they have on other travelers, and why is this claim so interesting?
Marco Polo documented the 'spirit voices' he heard on the road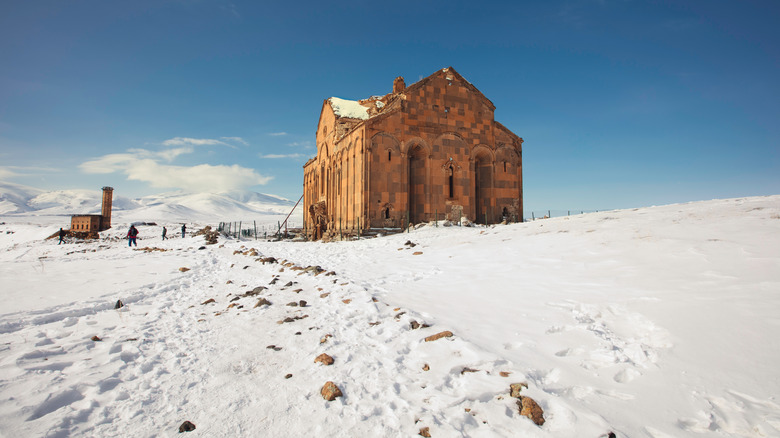 Shutterstock
According to Facts and Details, Marco Polo's travels to Asia were, in part, fascinating for what he claimed to have heard while making his way through the Silk Road. "When a man is riding through this desert by night and for some reason — falling asleep or anything else — he gets separated from his companions and wants to rejoin them, he hears spirit voices talking to him as if they were his companions, sometimes even calling him by name," he wrote in "The Travels of Marco Polo." He also warned that these voices and strange noises sometimes had a negative effect, luring travelers away from their path as they ultimately got lost, never to be seen again.
Although it is indeed risky to stray from your path just because you hear something unusual in the middle of the night, Polo added that travelers heard these spirit voices in the daytime. As such, he pointed out that they would guard against the possibility of someone in their party getting lost or killed by traveling "very close together" and taking extra precautions at night. "Before they go to sleep they set up a sign pointing in the direction in which they have to travel, and round the necks of all their beasts they fasten little bells, so that by listening to the sound they may prevent them from straying off the path," he explained.