The Real Reason Chicago Didn't Play At Woodstock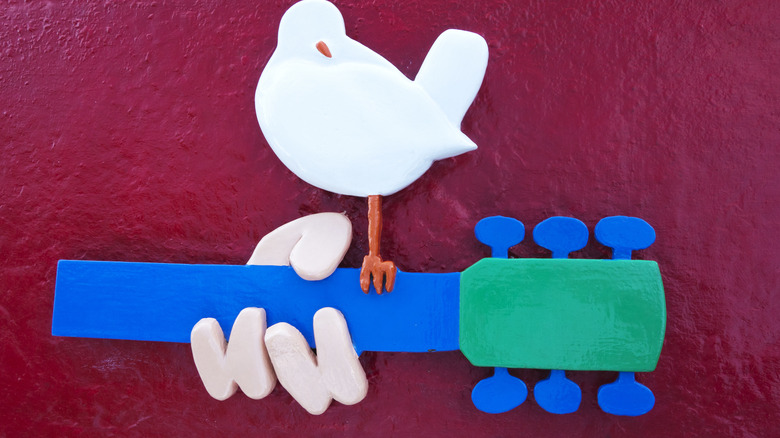 Shutterstock
Woodstock, the three-day music and art festival that took place in Upstate New York in 1969, has become one of the seminal moments not just in the history of music, but in the history of the 20th century as well. Tens of thousands of people convened on a Bethel, New York farm to hear a lineup of musicians that included some of the biggest names in the day, up-and-coming acts that were in the early stages in their careers, and everyone in between.
However, not every musical act that was big in the summer of 1969 performed at Woodstock, or was even invited. The Rolling Stones skipped out, for example, because Mick Jagger was working on a movie in Australia, and Keith Richards had just become a father, according to the book "Old Gods Almost Dead: The 40-Year Odyssey of the Rolling Stones." Similarly, according to her website, Joanie Mitchell was slated to perform, but was concerned about being stuck there, and had a TV commitment she intended to keep.
Another band that famously skipped out on Woodstock was Chicago Transit Authority, or as you may know them today, simply Chicago. The Windy City experimental rock group was actually this close to performing there, but due to some last-minute chicanery by their manager, wound up having to miss it.
Their manager pulled a fast one on them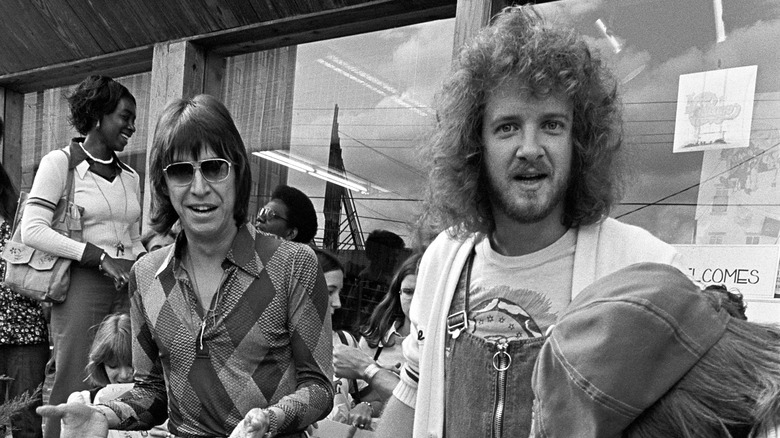 Tom Hill/Getty Images
Chicago Transit Authority (as they were known at the time) were just starting to get big in the summer of 1969. Their eponymous first album, released in April, would eventually go platinum and reach #17 on the Billboard charts.
Not surprisingly, Woodstock came calling. Chicago/Chicago Transit Authority was actually booked to play at the event, according to The Spokesman-Review. However, at the time, the band was under contract to concert promoter Bill Graham, and he retained the right to reschedule them. He did exactly that, sending Chicago to play at San Francisco's famed Fillmore West. That left an empty slot to be filled at Woodstock, and so Graham simply scheduled another band that he managed to play in that spot. The name of that band was Santana.
Meanwhile, Chicago mainstay Peter Cetera, 40 years later, noted how he and his bandmates felt about this last-minute chicanery. "We were sort of peeved at him for pulling that one," he said.