This Is How Genesis Got Its Name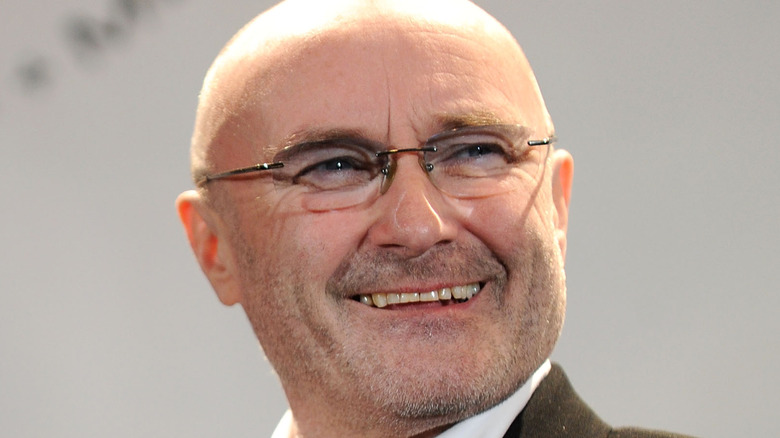 Stephen Lovekin/Getty Images
You may have thought Genesis was history after the ill-fated Ray Wilson experiment on 1997's epic failure "Calling All Stations" and a few reunion appearances thereafter, but following years of inactivity, the English prog-rock (and later pop-rock) legends are back again. As reported by Pitchfork, the trio was supposed to play a series of reunion shows in 2020, but due to the COVID-19 pandemic, these shows have been rescheduled to late 2021. The old hitmaking lineup of Phil Collins, Mike Rutherford, and Tony Banks will be back in action during that tour, and while several other musicians had recorded or performed with the band in the distant past, most fans are aware that Genesis has had the most commercial success with that simple three-piece lineup befitting of their short, punchy name. But how did they end up getting called Genesis anyway?
In order to trace the genesis (pun definitely intended) of the band's name, we'll need to go back all the way to 1967, a few years before Collins finally ended their revolving-door drummer problem and close to a decade before the onetime five-piece act was whittled down to a trio. Back then, Genesis was a group made up of students from Surrey's Charterhouse School who came from two different bands that had just split up, and they had big hopes for the future despite the lack of an official name. Here's the story of how they got that now-familiar name.
Genesis represented a beginning, but not in the way you may expect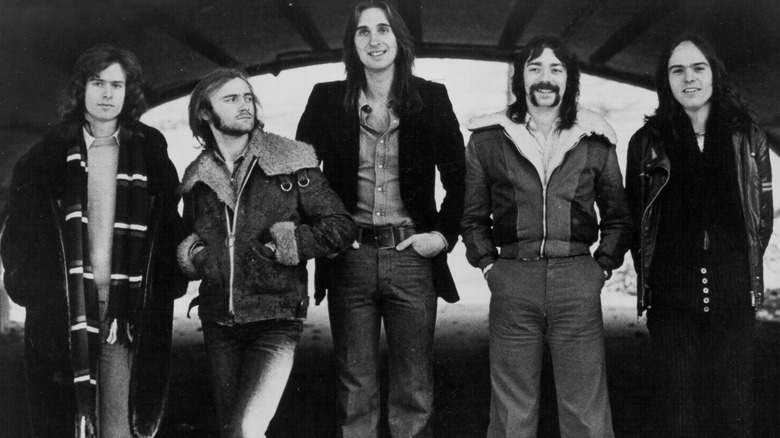 Michael Ochs Archives/Getty Images
At the very beginning of Genesis' existence, the five teenagers who made up the then-unnamed band — singer Peter Gabriel, guitarists Mike Rutherford and Anthony Phillips, keyboardist Tony Banks, and drummer Chris Stewart — decided to record a professional demo of their original songs. To this end, they sought the help of Charterhouse alumnus Jonathan King, a young songwriter and producer who was best known at the time as the one-hit wonder behind the Billboard top 20 single "Everyone's Gone to the Moon."
The good news was that King was impressed by the band's recordings. The bad news? He used the oh-so-common 1960s strategy of naming a group after their leader and a reference associated to their name — in this case, they were known as "Gabriel's Angels." Since the rest of the band hated the name, as noted in the biography "Without Frontiers: The Life & Music of Peter Gabriel," King came up with another idea, and this time, it stuck. "I gave them the name Genesis because, for me, that was the start of my production career," he explained to the BBC in 2014.
Reflecting on this important decision, Rutherford was quoted on "Without Frontiers" as saying that he originally wasn't a fan of the name Genesis. However, he stressed that it was something he could get used to, because after all, "the Beatles is a crap name." We're not sure we agree with him on that, but hey, just about anything sounds better than Gabriel's Angels.