The Heart-Wrenching Death Of Ned Beatty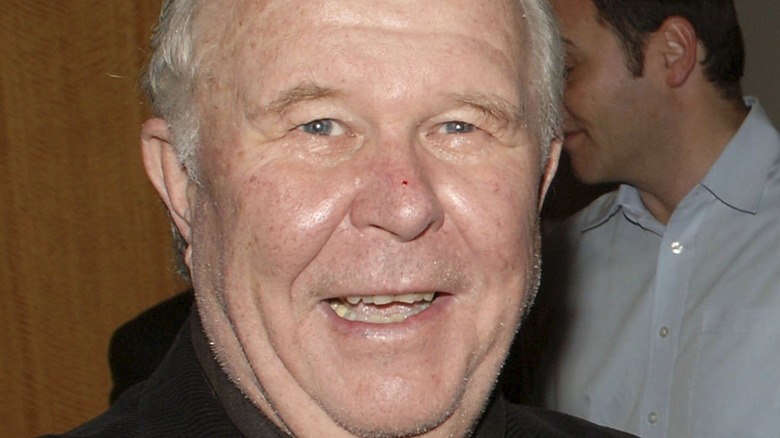 Stephen Shugerman/Getty Images
Another Hollywood legend has left us as Ned Thomas Beatty, a talented character actor with a repertoire that boasts 160 television and movie roles, has died. Per NBC News, Beatty died June 13, 2021, of natural causes at 83 in his Los Angeles home. 
Born in Kentucky on July 6, 1937, he had musical theater ambitions, but the majority of his career was spent playing character roles like country bumpkins (Sheriff J.C. Connors in "White Lightning"), shady lawyers (Delbert Reese in Robert Altman's "Nashville" in 1975), and corrupt politicians (district attorney Dardis in Alan J. Pakula's 1976 film "All the President's Men").
He could deliver drama, as evidenced in his impressive television role as Detective Stanley Bolander, aka "The Big Man," on NBC's "Homicide: Life on the Street", as well as comedy, when he played Otis, Lex Luthor's (Gene Hackman) sidekick in "Superman" and "Superman II." He also did voice-over work for Lots-O'-Huggin' Bear in "Toy Story 3."
Ned Beatty's film debut was his most famous role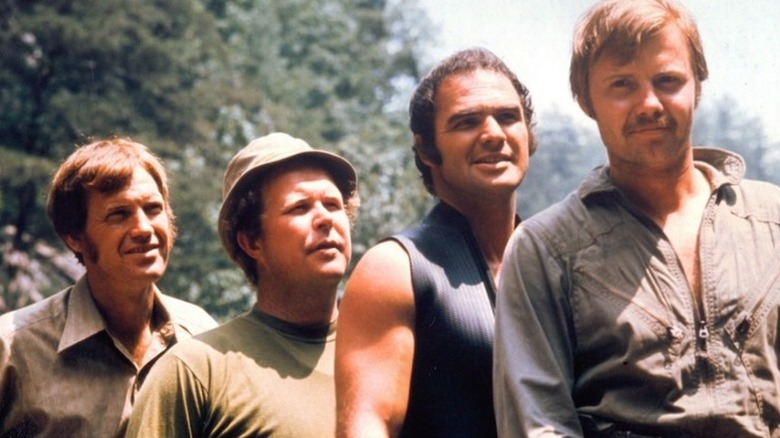 Warner Bros./Elmer Enterprises
No one can argue that Beatty's most memorable role was as Bobby Trippe in "Deliverance," the 1972 John Boorman film adapted from James Dickey's 1970 novel of the same name. Also starring Jon Voight, Burt Reynolds, and Ronnie Cox, the thriller about four friends from Atlanta seeking a canoeing adventure in the remote Georgia backwoods and getting more adventure than they bargained for was critically acclaimed.
"Deliverance" was Ned Beatty's first role, and even he admits his best. Nonetheless, his role was particularly unsettling as his character endured an uncut 10-minute sexual assault. In an insightful 1989 New York Times opinion piece titled "Suppose Men Feared Rape" he surmised, "Our last choice would be to identify with the victim. If we felt we could truly be victims of rape, that fear would be a better deterrent than the death penalty."
He had a recurring role in "Roseanne" as John Goodman's father. He returned to theater in 2003 when he played Big Daddy in a "Cat on a Hot Tin Roof" revival, a role he played when he was 22. Per The Hollywood Reporter, most of his career was in supporting roles, which he preferred, but his rare lead role was as the eminent Irish tenor Josef Locke in "Hear My Song" in 1991. He was nominated for several Academy and Golden Globe awards but never won.