What Was Ned Beatty's Net Worth When He Died?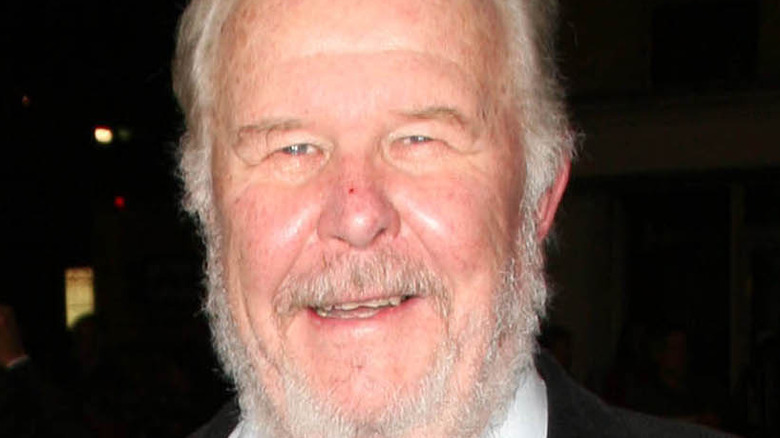 Shutterstock
On Sunday, June 13, renowned actor Ned Beatty died in his sleep surrounded by friends and family, as USA Today reports. He was 83. Fans and colleagues alike have been sending up tributes on Twitter (readable on Deadline), saying of Beatty, "such a talent," "he was an amazing actor," "superb character actor," and "one of the best of all time."  
Beatty cemented his place in the pantheon of top-tier Hollywood character actors in the 1970s with notable turns in "Deliverance," "White Lightning," "Nashville," "Network," "Superman," all the way to late-life films such as "Shooter" and "Toy Story 3." In fact, a quick scroll through Beatty's IMDb reveals how prolific he was. Once called "the busiest actor in Hollywood," per The Morning Bulletin, Beatty starred in a whopping 160-plus combined films and TV shows, including voice acting. If anyone wonders at Beatty's legacy, impact, or talent, all they need to do is watch one of his stand-out performances, such as the terrifying and spot-on "You. Will. Atone!" monologue about corporate hegemony from 1976's "Network" (available on YouTube).
As Beatty said to the Associated Press, he was often the recipient of "I know you! I know you! What have I seen you in?" comments on the street. Even though he was often cast in humorous or over-the-top roles, he said he loved "throwing curveballs" at audiences because, "Being a star cuts down on your effectiveness as an actor because you become an identifiable part of a product and somewhat predictable."
Stage performer turned theatrical, versatile Hollywood actor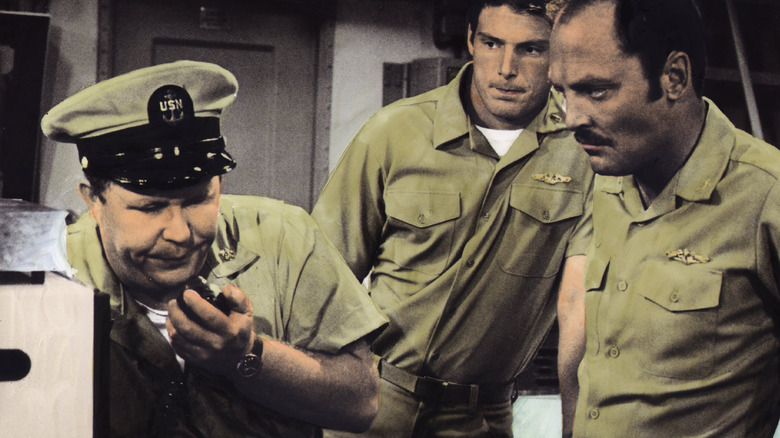 United Archives/Getty Images
In the end, Beatty's talents garnered him $5 million in wealth, per Celebrity Net Worth. This might seem less than excepted given his prodigious film output, but Beatty's earnings were more than enough to sustain him into his late life, especially considering that he more or less retired after his final role in 2013's "Baggage Claim."
Beatty's theatricality, and versatility, as an actor had roots in his upbringing in the Protestant Disciples of Christ Christian Church. Born Ned Thomas Beatty in 1937 in Louisville, Kentucky, Beatty said to the Associated Press, "The preaching was very often theatrical." Beatty thought he might have turned to preaching himself, actually, had he not gravitated toward theater. He said of acting, "It was where people got down to their truest emotions and talked about things they didn't talk about in everyday life." 
Growing up, per the Hollywood Reporter, Beatty sung in everything from weddings to barbershop quartets to Baptist revivals. After graduating high school in 1955, he attended Transylvania University, a private Christian school, and joined Barter Theatre in Abingdon, Virginia. He traveled and performed with them for 10 years and performed with the Arena Stage Company in Washington, D.C., for eight years. Roles in "The Great White Hope," "Uncle Vanya," and "Death of a Salesman" led to his Hollywood break in 1972's "Deliverance." 
Beatty is survived by Sandra Johnson, his fourth wife, and eight children: Wally, Jon, Thomas, Dorothy, Blossom, Doug, and twins Charles and Lennis.