The Truth About Putin's Palace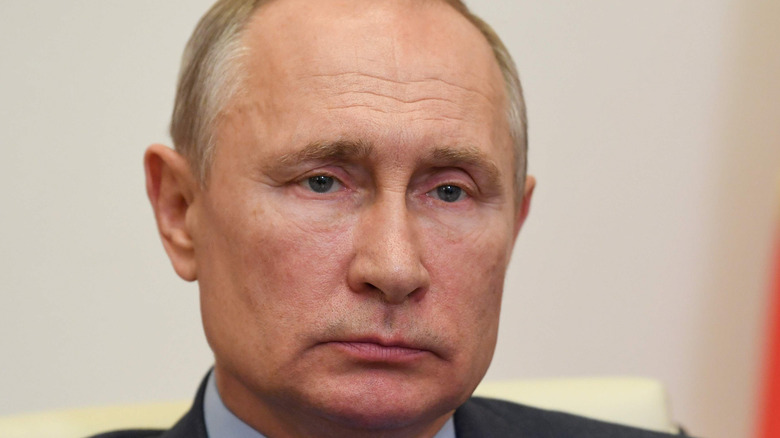 Shutterstock
If the recent revelations are true, Russian President Vladimir Putin likes to live in style. For years, stories have circulated about Putin's palace near the town of Gelendzhik, a coastal town on the Black Sea. But in January 2021, the world got its first substantial look at the place, thanks to a video released by Russian opposition leader Alexey Navalny and his Anti-Corruption Foundation (FBK) (via Time magazine). The luxurious estate has everything a world leader might want or need: a casino, an underground hockey rink, a movie theater, a lounge with pole-dancing area, and an outdoor space called an "aqua disco," according to The New York Times. But wait, there's more. He's got his own church and private tunnel to the Black Sea as well as a golf course, stables, and an advanced health spa.
According to Navalny, this lavish estate is "the world's biggest bribe" because it was built with funds from "Putin's friends, who got the right from him to steal whatever they wanted in Russia." The price tag for this costly coastal escape is estimated to be 100 billion rubles, or roughly $1.6 million dollars. In the FBK investigation, Navalny and his team were able to get the blueprints for the buildings and track the financial payments that paid for this elaborate dwelling. Maria Pechikh, one of the FBK investigators, even published the blueprints on Twitter for all to see and to deter the safety-conscious Putin from ever using it again.
Palace not Putin's, says Putin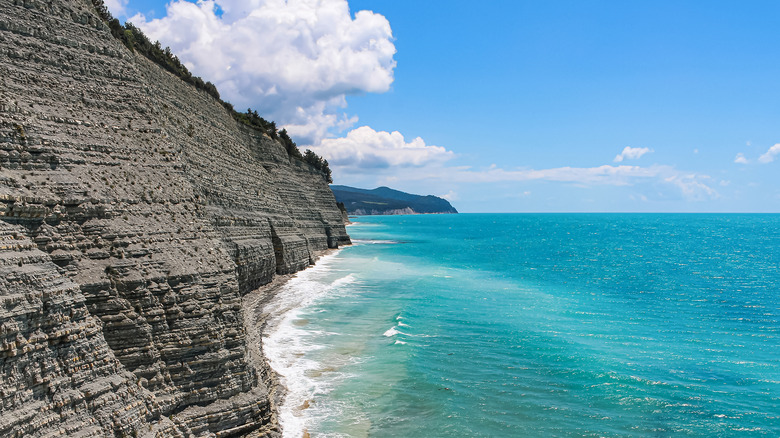 Shutterstock
Vladimir Putin claims that the Black Sea estate isn't his. According to the BBC, Putin has seen some of Navalny's video, and he told a group of students during a videoconference that "Nothing that is listed there as my property belongs to me or my close relatives, and never did." Arkady Rotenberg, a Russian businessman and former judo partner of Putin's, stepped forward to announce his ownership of the estate soon after the Navalny report was released (via Reuters). Rotenberg said that he bought the palace in 2019.
The video and an accompanying report came out shortly after Navalny was taken into police custody. He came up with the idea for this investigation into Putin's palace while he was recovering in a German hospital after being dosed with a deadly nerve agent. When he returned to Russia, Navalny was arrested for violating the terms of his parole on his 2014 conviction. In April 2021, all of the FBK offices closed as the Russian government sought to criminalize the organization as an extremist group (via an Associated Press report). Putin again denied that he was behind the nerve-agent attack on Navalny in an interview with NBC News that June, but he also said that cannot guarantee Navalny's safety in prison.