How Serial Killer Todd Kohlhepp Was Finally Caught
One of the most notorious serial killers of modern times is Todd Kohlhepp, a 50-year-old convicted murderer from South Carolina began a killing spree in 2003 that lasted until 2016. He is currently serving seven consecutive life sentences (via ABC News) at the Broad River Correctional Institution in Columbia, South Carolina. His depraved story begins in 2003 when Kohlhepp, who had only been released from a 15-year prison stint in Arizona just two years earlier, walked into a motorcycle shop called Superbike Motorsports and shot four people. The small town of Chesnee, South Carolina was rocked by the massacre but the crime went unsolved for years, via Go Upstate.
From 1986 to 2001, Kohlhepp was serving most of his late teens and twenties behind bars. The crime that put him there: Raping a 14-year-old girl at gunpoint when he was just 15 years old, per AZ Central. Kohlhepp was released in 2001 and the then-30-year-old became a free man. He then moved to Spartanburg, South Carolina. But instead of rebuilding his life and continuing to make a living with the skills he learned in prison, things would only turn darker. 
The clue that led authorities to Todd Kohlhepp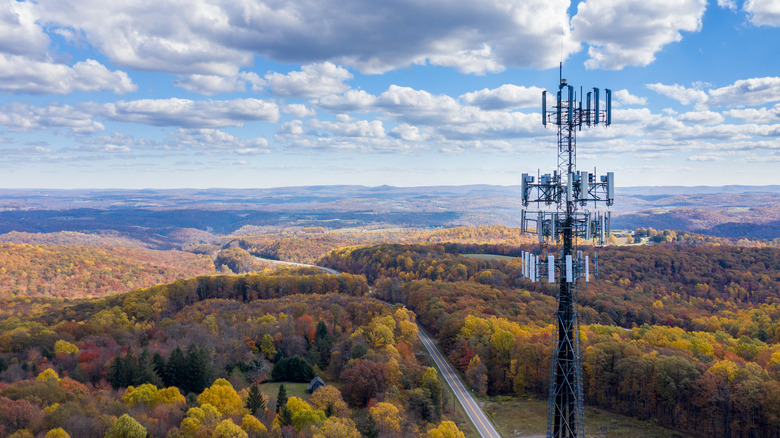 Shutterstock
After the Superbike Motorsports murders, Kohlhepp killed again. In 2015, he killed a couple he'd hired to work on his sprawling property and, in 2016, after kidnapping another couple — Kala Brown and her boyfriend,  Charles David Carver — he held Brown captive and killed Carver. In the dark about their fate because they hadn't been seen by their loved ones and close friends in some time, friends of the couple began to suspect something was wrong when Facebook posts allegedly from Carver said that they were fine (Investigation Discovery). However,  no one knew where they were. A month and a half would go by, and investigators had no sign or clue as to where they were. That is until they finally got a hit that October.
The couple's cell phones showed some sign of life when they pinged off of a tower just outside of Spartanburg in the small city of Woodruff. Lucky for them, there was only one property near the tower in question and it belonged to none other than Todd Kohlhepp. When authorities were able to legally search the property, they made a disturbing discovery.
Rescue mission turns up a disturbing scene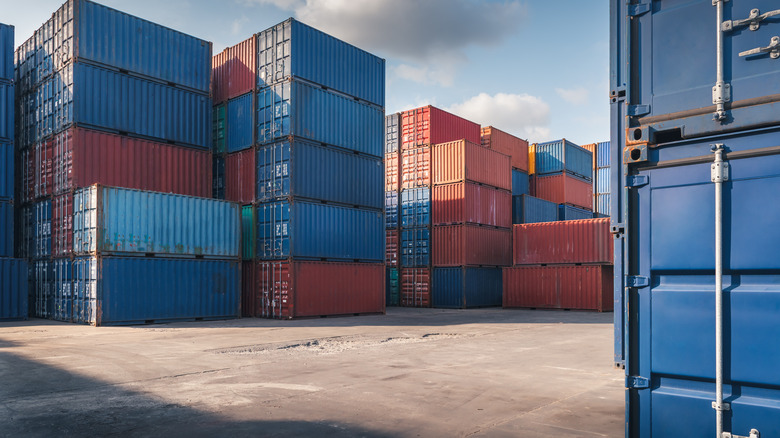 Shutterstock
During the search, authorities heard cries for help from inside a large shipping container, per CBS News. Kala Brown was alive but found chained inside a multi-padlocked crate on the property and the process to rescue her included sawing through five locks. The full search of Kohlhepp's property turned up an arsenal of weapons, a room above his garage stocked with chains, Carver's abandoned car, and eventually Carver's body after learning from Brown that Kohlhepp shot and killed him. Kohlhepp was arrested and charged with kidnapping. Later, he'd be charged for seven murders, to which he confessed and pleaded guilty (NBC News).
Authorities would also find the bodies of Johnny Coxie and Meagan McCraw-Coxie on the property — the couple he would later admit to killing in 2015. It was during the confession of the murders for the bodies found on his property, that Kohlhepp also admitted to the unsolved Superbike Motorsports murders (Greenville Online). But he may be responsible for more murders. In a letter to a Spartanburg newspaper in 2017, Kohlhepp says that there are more than seven victims and claims he's told the FBI, per ABC News.