This Is How Many Victims Serial Killer Todd Kohlhepp Actually Had
Todd Kohlhepp was convicted by South Carolina courts of killing seven people, but he claims to have killed more. Kohlhepp's victims don't just include people who he murdered, though. He also kidnapped two young women and one teen, and raped at least two of them.
According to the Spartanburg Herald Journal, Kohlhepp was just 15 years old in 1986 when he held a 14-year-old girl at gunpoint and forced her to go to his house, where he tied her up and raped her. He was sentenced to 15 years of incarceration and had to register as a sex offender. He was released in 2001 and moved to South Carolina. 
Only two years later, he killed four employees at Superbike Motorsports after they rubbed him the wrong way following his purchase of a Suzuki motorcycle. According to news outlet Go Upstate, the quadruple murder of Scott Ponder, Brian Lucas, Chris Sherbert, and Beverly Guy remained unsolved until 2016 when Kohlhepp was arrested for kidnapping and murder after police found Kala Brown chained to a wall by her neck in a large container box on Kohlhepp's property. By then, he had a successful real estate business and had purchased a 95-acre piece of land. 
Investigators were searching the real estate agent's large property while tracking leads on a missing person case after Brown's boyfriend's mom reported her 32-year-old son, Charles Carver, had disappeared. When they discovered Brown, she was very clear about what happened to Carver as the police were using bolt-cutters to cut her free.
Kala Brown told police there were several bodies buried in the yard
Shutterstock
In a police video published on Greenville News, Kala Brown said, "Todd Kohlhepp shot Charlie Carver three times in the chest, wrapped him in a blue tarp, put him in the bucket of a tractor then locked me down here ... He says he's dead and buried. He says there's several bodies dead and buried out here."
Investigators ultimately found the bodies of Carver as well as married couple Johnny and Meagan Coxie, who'd been missing since 2015, buried on Kohlhepp's property, per CBS News. Yet, besides the seven murders police learned about, Kohlhepp said there were more. 
According to Go Upstate, Kohlhepp, who has been referred to by some outlets as the Amazon Review Killer for the reviews he left for some of his weapons, wrote an eight-page letter to the Herald Journal. "Yes there is more than seven. I tried to tell investigators and I did tell FBI, but it was blown off. It's not an addition problem, it's a multiplication problem. Leaves the state and leaves the country. Thank you private pilot's license," he reportedly wrote. "At this point, I really don't see reason to give numbers or locations."
Brown told police that during the two months she was his captive, he would allegedly brag he was nearing "the triple digits" in regard to how many people he had killed, according to Go Upstate. In 2018, Kohlhepp told police he'd killed two other people prior to the Superbike murders and buried them near an interstate, but investigators were unable to substantiate that claim, per WYFF.  
Where is Todd Kohlhepp now?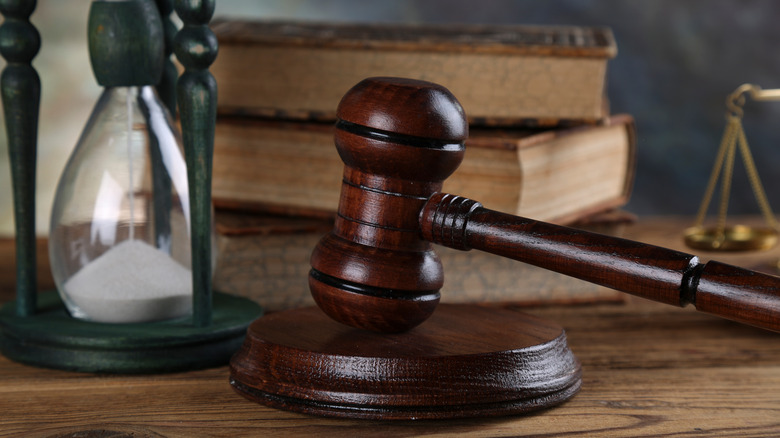 dianaduda/Shutterstock
According to WSPA, Kohlhepp pled guilty to seven counts of murder, four counts of weapon possession, two counts of kidnapping, and one count of sexual assault in May 2017. Ultimately, he received seven life sentences plus 60 years. Greenville News states that many believe that Kohlhepp deserved the death penalty. However, prosecutors decided against it for multiple reasons. Capital punishment is a costly and long process. In other words, it was unlikely he would have ever been put to death.
Greenville News goes on to explain that the Kohlhepp's victims loved ones did not want to endure a lengthy and painful murder trial that could have taken years to start and up to 15 years to finalize. CNN writes that it's for this reason that he received a plea deal to avoid the death penalty shortly after his arrest. Instead, it was decided that Kohlhepp would be given life in prison for the seven lives he took between 2013 and 2016 (via KFSM). Moreover, he was handed 30 years each for the sexual assault and kidnapping charges respectively.
Per The South Carolina Department of Corrections, Kohlhepp is currently imprisoned at the Broad River Correctional Institution in the town of Columbia. According to a 2018 CBS News article, the FBI was still investigating his various other confessions of murder. In 2019, Kohlhepp's story and crimes were featured on "Serial Killer: Devil Unchained" on Investigation Discovery.