This Was B.B. King's Net Worth At The Time Of His Death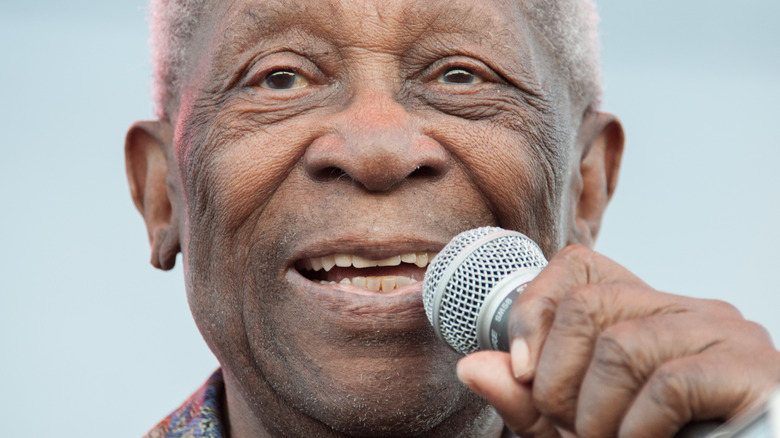 Shutterstock
Iconic blues music singer B.B. King was known as the King of Blues. The Grammy-winning crooner was one of the most recognizable, if not the most notable, figures of the blues music genre. His hit songs included "The Thrill is Gone" and "I Like to Live the Love." He was also a skilled guitarist, especially noted for his beloved guitar he called Lucille (via Rolling Stone).
King was born as Riley Ben King in Itta Bena, Mississippi, on September 26, 1925. He debuted in the music industry in 1948, per his artist website. King had performed on a Memphis radio station and was able to turn that opportunity into a paying gig not long after. He then found himself traveling across the South playing music, and by 1956, he released his first album. King would release more than a dozen projects but wouldn't hit fame until 1969 with his 17th album titled "Completely Well," per the Grammy Awards website. The album had a song that earned him his first chart hit and Grammy nomination.
B.B. King net worth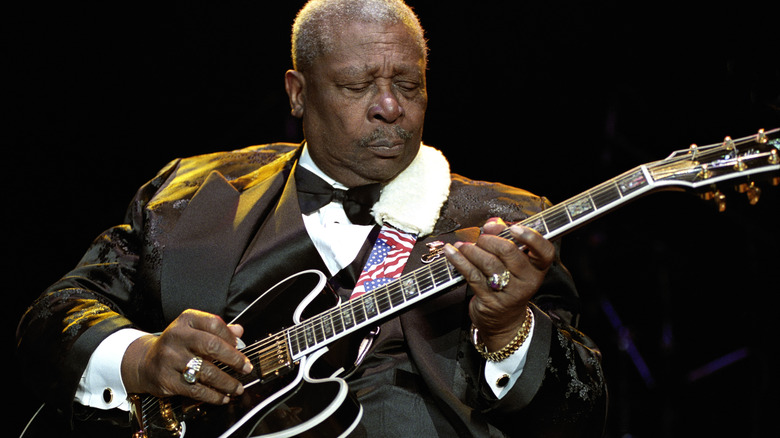 Shutterstock
In 1990, when King was in his late 60s, he was diagnosed with type 2 diabetes. He would end up struggling with the disease for most of his late senior years, but would also end up being a famous face of the disease by advertising One Touch Ultra (posted on YouTube) — a brand of diabetic blood strips vital for diabetics to use in checking their blood glucose levels. 
Unfortunately, King died at the age of 89 on May 14, 2015, per CNN. He had the been hospitalized with dehydration just the month before, says Rolling Stone. At the time of his death, he had an estimated net worth of $10 million, according to Celebrity Net Worth. 
He was survived by his 15 alleged children, most of whom came forward and identified themselves as his offspring in the battle for his estate, says The Hollywood Reporter.