The Time Whitesnake Wrote A Song For B.B. King
Ethan Miller/Getty Images
The music industry makes for some unusual collaborations. You have Tony Bennett and Lady Gaga singing "Baby, It's Cold Outside" (posted on YouTube, and yes, for a commercial, but still). Then there's lifestyle expert Martha Stewart and rapper Snoop Dogg and their seemingly unlikely friendship (according to The Cheatsheet) for their now-cancelled show "Martha & Snoop's Potluck Dinner Party."  So maybe it's not that surprising that the '80s hard rock glam band, Whitesnake, wrote a song for blues musician and songwriter B.B. King.
That's right, the same band known for its hit "Here I Go Again" (You know, that 1987 video – also on YouTube — with Tawny Kitaen contorting on a Jaguar) worked with the legendary "Lucille" guitar player. 
Whitesnake guitarist Bernie Madsen had interviewed B.B. King for an English music magazine in 1978, reported Ultimate-Guitar.com. "And BB had said, 'Hey, why don't you guys write a song for me?' So there was a challenge," said lead singer and band founder David Coverdale to the website.
They recorded a demo called "Fool for Your Loving" (it, too, is posted on YouTube) and according to Coverdale, he and producer Martin Birch looked at one another and said, "I think we should hang on to this. Sorry B.B. And that was our first significant hit around the world."
The journey of Whitesnake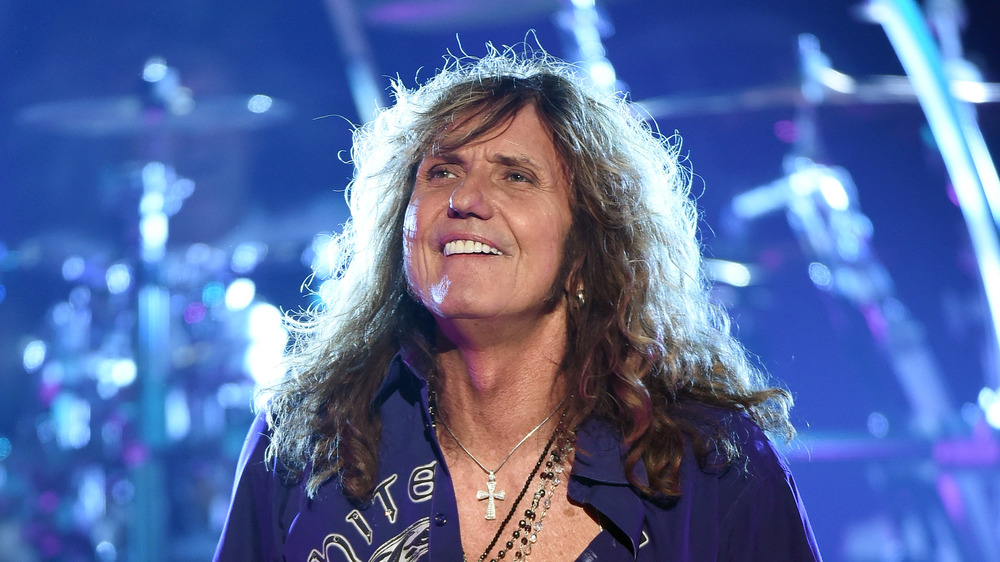 Ethan Miller/Getty Images
The decision turned out in their favor — the band released the song, "Fool for Your Loving," in 1980 on their Ready an' Willing album, and it peaked at #13 said the Official Charts Company. Later the group re-recorded it for a 1989 version that hit #43. 
Whitesnake continued to reinvent itself, both in its sound and its members, according to AllMusic. A new version of the group formed in 1982 and Whitesnake 2.0 recorded its breakthrough Slide It In, which spawned the hits "Slow an' Easy" and "Love Ain't No Stranger." Their biggest success came in 1987 with the U.S.-certified eight-times-platinum self-titled LP that contained the singles "Here I Go Again" and "Is This Love?"
Whitesnake had other re-inventions: in 1994, the band toured to promote their Greatest Hits album; it also reunited in 2003 to promote their 25th anniversary. The group went on to record several studio albums, with their latest — their 13th effort – Flesh & Blood, in 2019, according to their website. Their world tour to promote the LP was postponed because of Covid-19, but those who miss the band can find comfort in their YouTube channel.