How Todd Kohlhepp's Arrest Closed Two Unsolved Cases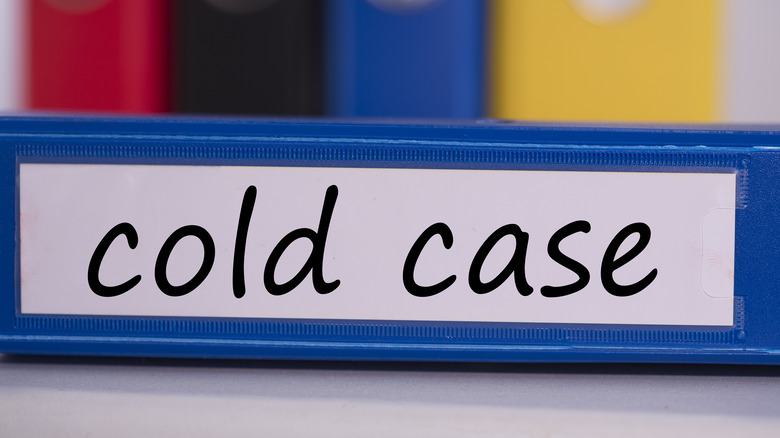 Shutterstock
In November 2016, officials in South Carolina thought they were in the process of solving a missing persons case. And they were. Two people from the upstate city of Anderson had disappeared without a trace about three months earlier. The two missing people were a couple named Kala Brown and Charles David Carver. After weeks of dead ends in their case, investigators finally got a hit when they learned that Brown's cell phone pinged off a cell tower in the city of Woodruff, about an hour from Anderson. Then they discovered that the only property located near this tower was owned by a man named Todd Kohlhepp, an ex-con and registered sex offender. After obtaining warrants to investigate his property with their hunch on Brown's whereabouts, she was indeed tracked down to Kohlhepp's property on November 3, found alive and chained inside of a padlocked shipping container, per NBC News.
She told authorities that her boyfriend, who went missing with her, was killed by Kohlhepp but she didn't know where he was nor did authorities. Kohlhepp was immediately arrested and charged with kidnapping but that was just the beginning.
Kohlhepp's confession closes two cold cases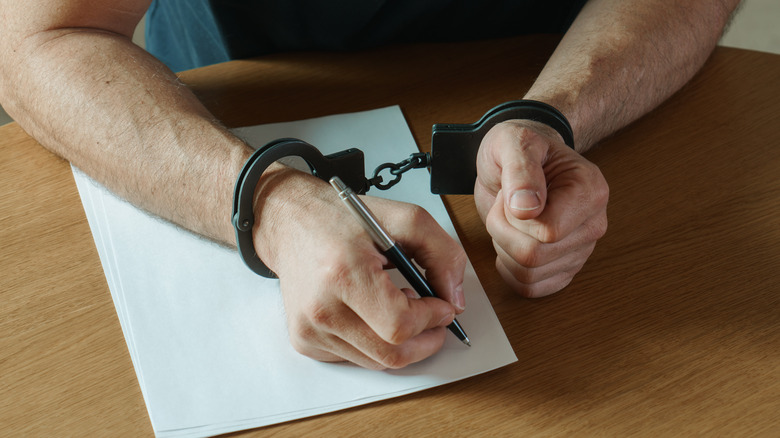 Shutterstock
Investigators continued to search Todd Kohlhepp's property and found a lot of incriminating evidence against him in his kidnapping case. However, more disturbing details would emerge. Just two days later, authorities discovered Carver's car on the property and then his body (via CBS). Their missing persons case was both solved and became a homicide case. But they were not done yet. After the discovery of Carver's body, Kohlhepp made a stunning confession. He had more victims, both on his property, and others that were already buried — but by their respective families.
In 2003, the town of Chesnee, South Carolina was shocked by a quadruple murder at a motorcycle shop. Four people, including the shop owner, his mother, and two employees were found dead inside Superbike Motorsports. at that time there was unfortunately nothing that could help investigators determine the culprit nor motive.
The case went cold and stayed unsolved. Then in 2015, a husband and wife named Meagan and Johnny Coxie, went missing from Spartanburg, a city 20 minutes from Woodruff. No one knew where they were or what happened to them — until the following year.
Kohlhepp confessed to authorities that more bodies were on his property, and he was the man behind what was called the Superbike Murders, per Greenville News. In another search of his multi-acre property, they unearthed the remains of the Coxies (The Guardian). His confession helped close two unsolved cases that likely would have never been solved if he didn't confess.