These Are The Requirements To Become A Freemason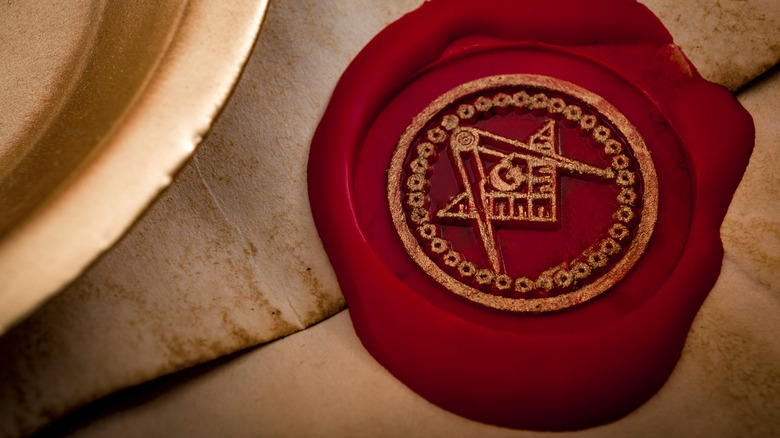 Shutterstock
Freemasonry holds a unique position in our culture. At once considered clandestine and secretive, yet also so banal you probably know countless people who've been a member. So what exactly is happening behind the doors of your local guild? Probably a lot of boring procedural things — serving on committees, selecting members — plus a bit of your standard stuffy dinners and speeches.
But there's a whole other side to freemasonry, one that those of us outside the doors of its many lodges will never see. According to History, there are an estimated 2 million Freemasons in the United States alone. Its members are thought to have included at least 15 past presidents. But Freemasonry is a global phenomenon with roots stretching deep into the Middle Ages.
With that kind of history, visibility, and enrollment numbers, it's hard to imagine it's particularly hard to become a Freemason — but you might be surprised.
Ready to become a Freemason?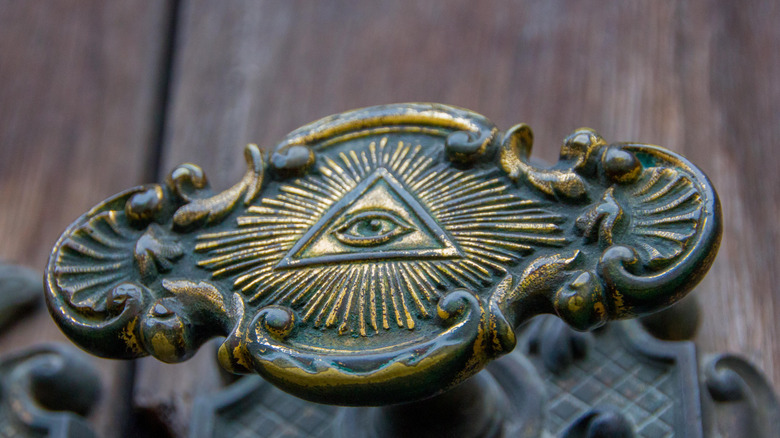 Shutterstock
Like a lot of private clubs and societies, being a woman is the first strike, as the vast majority of women are not accepted into Freemasonry. Recently though, England's Freemasons have made some strides in gender equity and inclusion, allowing trans men to join, as well as trans women (caveat: so long as the member in question became a Freemason when identifying as a man), reports The Advocate. So that's ... something.
But let's say you're a cis man ready to join the fraternity. According to The Masonic Lodge of Education, you must be over 21, hold belief in a supreme being (they're open on all religions), be able to support yourself and your family (gotta have a job, son), live morally and ethically, and be a man of "good repute."
Assuming your repute is, indeed, good, there are a few steps to take next before your journey can really begin.
Want to join? Look for a bumper sticker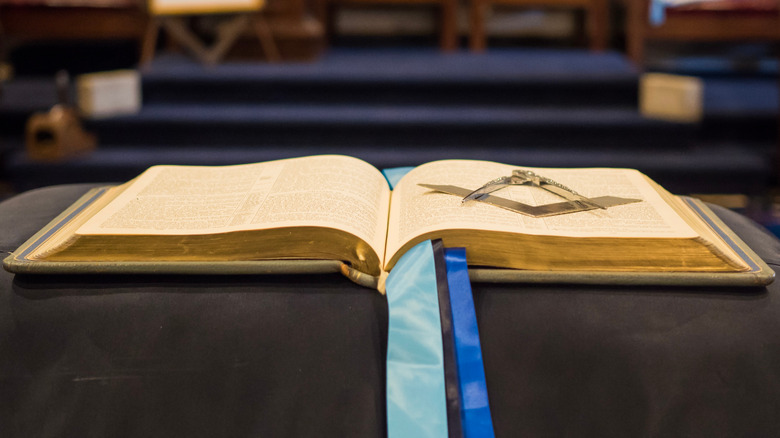 Shutterstock
So technically, the easiest way to join is to just call up the Grand Lodge for your state or country or, you know, go to the website. But if you want the whole thing to feel a little more cloak and dagger, they also advise that you can look out for someone driving a car with this bumper sticker: 2B1Ask1. Alright, now we're talking. Let this guy know you're interested and he'll ... put you in contact with your state or country's Grand Lodge. Yes, you could do it on the internet and get the same result but isn't it better to invite a little mystery into your life?
After that, the process is a bit more what you might expect from any sort of vetting process. You'll meet in person with some representatives and they'll answer any questions you may have. If the meeting goes well, you'll be invited to fill out a petition form, presumably listing a few character references since the next step is to send your request to the Investigation Committee. OK, it's getting mysterious again.
The committee will contact those folks and ask questions about your character. Which questions? You won't know — but isn't that part of the fun? In the United States, the Freemason website explains, the process usually only takes a few weeks. In other countries, it may take a few years!
Finally, members will vote on your admittance. If all goes well, you'll soon be a Freemason. Maybe then you can let us know what happens inside?