The Reason The Freeway Phantom Has Been Hard To Catch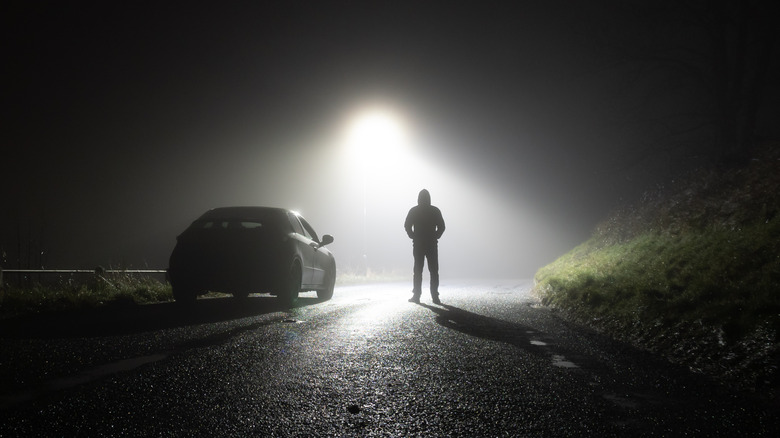 Shutterstock
Between April 25, 1971, and September 4, 1972, the bodies of six Black girls were found along freeways in and around Washington, D.C. As reported by Fandom, all of the victims, who were between the ages of 10 and 17, were likely raped and strangled to death by the same perpetrator — who was never identified or apprehended.
Authorities know very little about the identity of the Freeway Phantom. However, he did leave some clues behind. As reported by WUSA, the killer took "mementos" from some of his victims, including hair curlers, textbooks, and shoelaces. He also left a note in the pocket of one of the victims, which said, "This is tantamount to my insensitivity to people, especially women. I will admit the others when you catch me, if you can!"
Authorities also noted that all of the abductions were in a specific area — which suggests the Freeway Phantom was familiar with the neighborhood.
An early suspect in the crimes, Robert Askins, was a patient at St. Elizabeth's psychiatric facility when the abductions and murders occurred. As the hospital was located in the same neighborhood as the abductions, and Askins was a convicted killer, authorities identified him as a prime suspect. However, as reported by WUSA, they were never able to collect enough evidence to charge him with the crimes.
Although representatives of the Prince George's County Police Department contend the murders are still being actively investigated, a number of factors continue to impede their investigation.
Much of the evidence was either lost or destroyed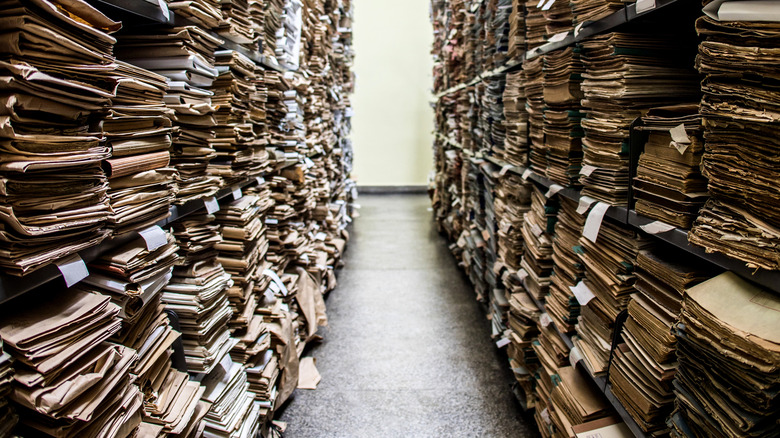 Shutterstock
As reported by WUSA, representatives with the Metropolitan Police Department confirmed "the cases were purged" and the investigations into the Freeway Phantom killings are no longer active. They also admitted that a vast majority of the evidence was either lost or destroyed, and it is unclear whether DNA evidence collected from the victims was properly preserved — or where it is currently located.
In a 2009 interview with Washingtonian, Metropolitan Police Department Detective James Trainum said the homicide department's evidence warehouse is comparable to a "grandmother's attic." Trainum admitted he and he colleagues destroyed many of the files they deemed to be obsolete, as they simply were not "thinking ahead."
An investigation into the condition of the files and the warehouse itself, which was conducted by the DC Inspector General's Office, revealed the roof was leaking and many of the files were water damaged. It was further revealed that the temperature inside the warehouse was not properly controlled and may have destroyed DNA samples. It is also unclear how secure the warehouse was, as many high-value items, including confiscated drugs and firearms were simply missing.
As reported by Washington City Paper, DNA evidence from the Freeway Phantom was sent to the FBI in 2009. However the Metropolitan Police Department never received the results or the sample back from the FBI. Detective James Trainum, who was working on the cold case, has since retired.