How Much Fred Astaire Was Worth When He Died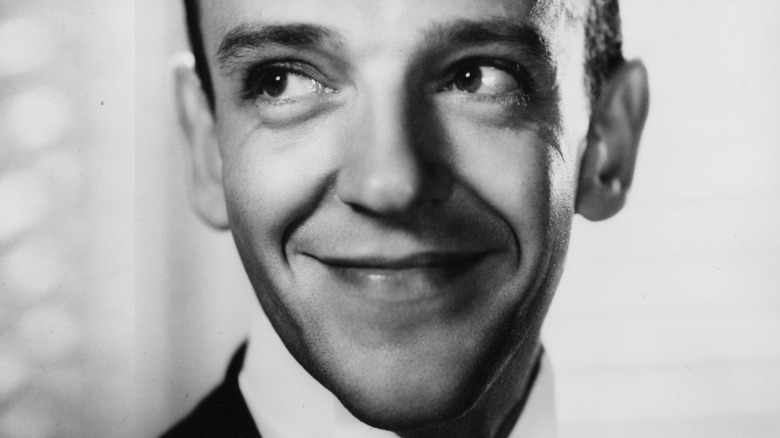 Sasha/Getty Images
Fred Astaire is still remembered as one of the best dancers Hollywood has ever seen. As Biography points out, his most famous work was with actress Ginger Rogers, with whom he starred in several musical comedies in the 1930s. He first started dancing as a duo with his older sister Adele. The two made it to Broadway by 1917, working with famed composer George Gershwin and his lyricist brother Ira. Fred and Adele had a successful career in the 1920s, but Fred could never seem to break into the movies. One studio executive who had seen him audition wrote, "Can't sing. Can't act. Slightly balding. Can dance a little."
That exec had quite the gift of understatement. In 1933, after suffering the setback of his sister retiring in order to get married, Astaire finally broke into the silver screen with a small role on a movie called "Dancing Lady." Then when his dance number with Ginger Rogers stole the show in the film "Flying Down to Rio" that same year, he was on track to becoming a star. He and Rogers appeared in several other films in that decade, and afterwards, Fred starred alongside other now legendary actresses, such as Judy Garland, Audrey Hepburn, Rita Hayworth, and others. So just how well did such a star-studded career pay off? Let's take a look into Fred Astaire's net worth at the end of his life and see.
Fred Astaire was quite well off at the time of his death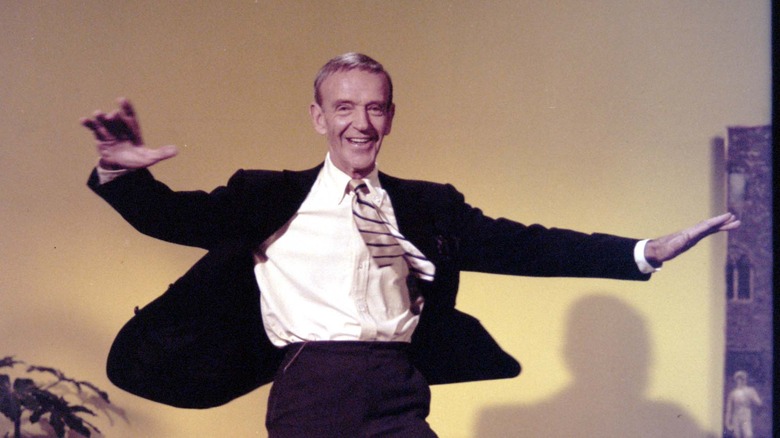 Photoshot/Getty Images
Fred Astaire's career in showbiz spanned almost eight decades. In 1987, the man The New York Times called "the ultimate dancer" died of pneumonia at the age of 88. And all those years of fancy footwork really paid off. By the end of his life he had saved up a nice little nest egg for himself and his wife Robyn Smith, a jockey more than 40 years younger than he was. According to Celebrity Net Worth, Fred Astaire was worth $10 million when he died.
But that hefty stack of cash wasn't the only way his rug cutting paid off. Over the course of his career, he was awarded three Golden Globes, three Primetime Emmys, an Honorary Oscar, an American Film Institute Lifetime Achievement Award, and, of course, a shiny star on the Hollywood Walk of Fame. After his death, Smith was very active in guarding the intellectual property he left behind. She took legal action several times to stop his image from being used without proper authorization. There was one exception, however, in 1997, when she gave permission for some of his clips to be used for an ad campaign for vacuum cleaners.