The Real Reason Fieldy Is Stepping Away From Korn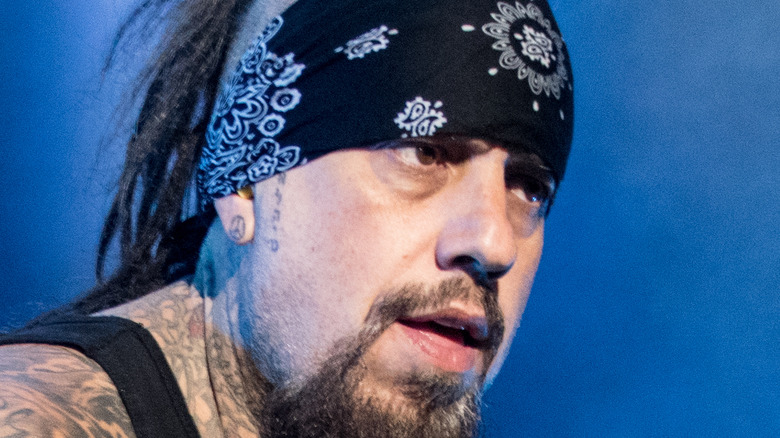 Shutterstock
Nu-metal band Korn will be embarking on a U.S. tour, but one member won't be joining them. In an Instagram post, Korn bassist Reginald Arvizu aka Fieldy announced that he is taking a hiatus from the band and won't be joining them on the upcoming tour.
In the post, Fieldy stated that he has been going through some personal issues that have been causing tension with the people around him, including his band members. "It's been suggested to me to take some time off to heal. I'm going to respect what was asked of me and take that time," he said. At the end of the post, Fieldy addressed his band members by saying, "Jonathan, Munky, Ray, and Head, I love you and I don't want to bring any tension or bad vibes to the circle."
Fieldy has been with Korn since the band formed in 1993. This is the first time that the bassist will be stepping away from the band, apart from the brief break he took when his child was born in 2012 (via People Pill).
Fieldy's former bad habits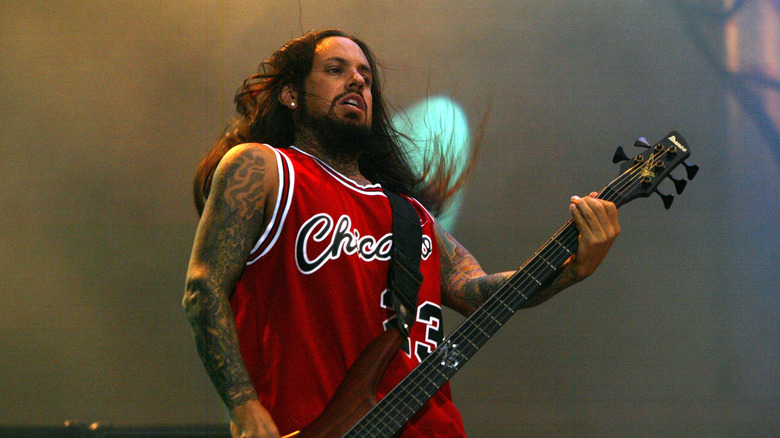 Shutterstock
In the message he wrote, Fieldy stated that the issues he's been going through have caused him to go back to his "bad habits." He also said, "I will be working towards getting the bad habits out of my system." Fieldy did not elaborate further, but the bassist has been candid in the past when he talked about partying, using drugs, and drinking copious amounts of alcohol.
In an interview with CBN, he talked about destroying hotel rooms, partying, and feeling miserable. "I would just take some Xanax or Adavan and let that kick in, and I'd just be wasted again. It'd bring you so down, then smoke weed after that. Then night would come, and I could start drinking," he stated.
Fieldy's father, whom he considered a hero, died of cancer, and that's when the bassist turned to Christianity. He said that it was his father's final wish for him to be saved.
Fieldy's life of Christianity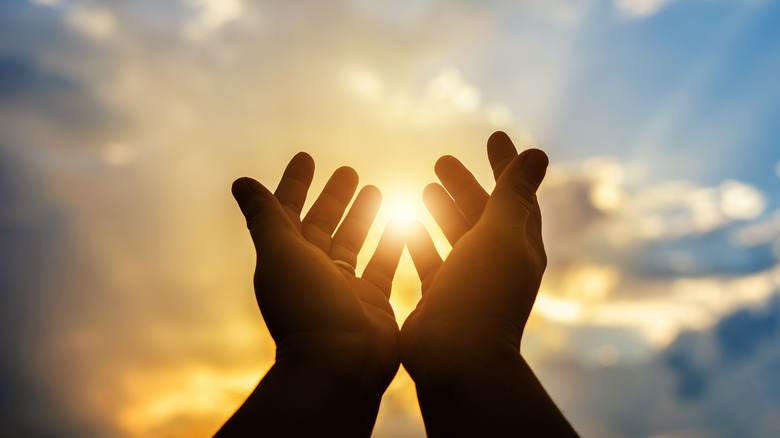 Shutterstock
In an interview with Christian Today, Fieldy talked about the time when he accepted the Holy Spirit into his life. "Only He can come in and there's like a 'reset' button in there, and he reset it and gave me a clean slate," he said. Fieldy worked hard to get rid of his bad habits and said, "I just stopped."
There has not been any confirmation whether Fieldy has fallen off the wagon and returned to his life of alcohol and drugs. In the recent social media post, he only spoke of "bad habits" that he will be working to get rid of. "In the meantime, I will be staying to keep my mind and soul in a good place," he said. Fields thanked Korn fans and his supporters for understanding his current situation.
Korn has yet to announce Fieldy's replacement for the upcoming tour.