The Only Athlete To Win Gold Medals At The Summer And Winter Olympics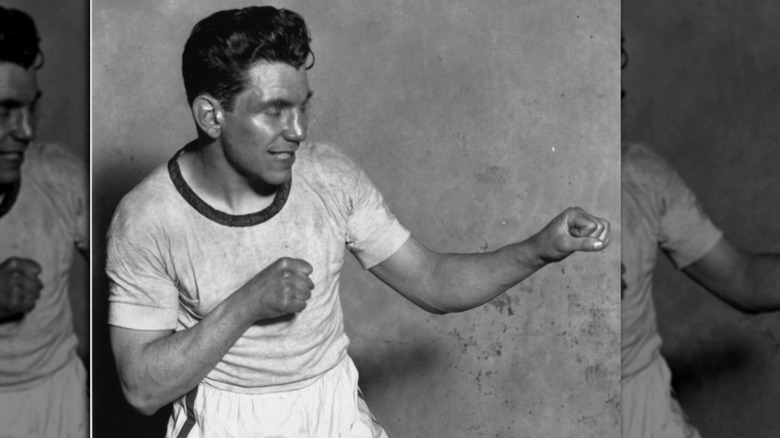 Topical Press Agency/Getty Images
Edward "Eddie" Patrick Francis Eagan holds a unique honor in the history of the Olympics. He's the only person who won gold medals in both the Winter and Summer games. Born on April 26, 1898, in Denver, Colorado, Eagan started out as a boxer, according to the United States Olympic and Paralympic Museum. He attended the University of Denver, but he left school to serve in the U.S. Army during World War I. When he returned home, he enrolled as a student at Yale University where he served as the captain of the school's boxing team (via ESPN). During his Yale days, he won the U.S. amateur heavyweight title in 1919 (via Team USA's Hall of Fame). Eagan went on to win his first gold medal in the light-heavyweight category at the Olympic Games in Antwerp, Belgium, in 1920.
Eagan kept boxing while he advanced his education. He went to Harvard Law School and, in 1922, he got a prestigious Rhodes scholarship to study at the University of Oxford in England. While in England, Eagan made history again as the first American to take the British amateur boxing championship title. He couldn't repeat his gold medal win at the 1924 Olympic Games in Paris, though. According to Sports Illustrated, Eagan got eliminated early on, losing his first fight in the heavyweight category.
Eddie Eagan excelled as a boxer and a bobsledder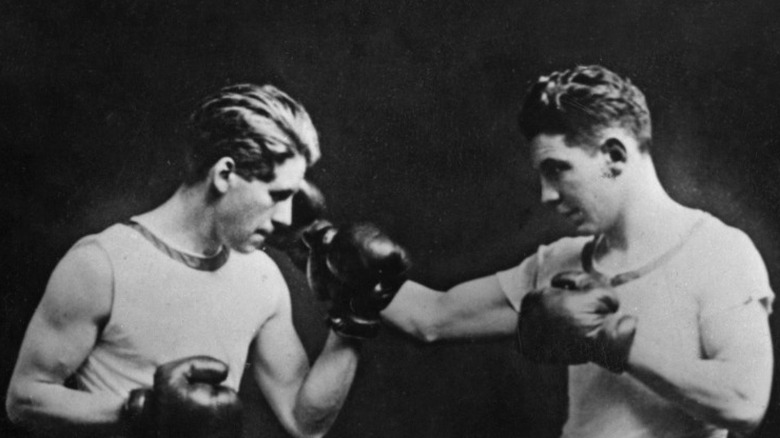 Keystone/Getty Images
After finishing at Oxford, Eddie Eagan showed that he still had the right stuff. Eagan toured the world for two years, challenging other top amateur fighters and remaining undefeated (via Sports Illustrated). The contented champ then settled into his career as a lawyer. He only took some time off for his next Olympic victory. Jay O'Brien, Eagan's friend, needed a fourth man for the four-man bobsled team for the 1932 Olympics in Lake Placid, New York. O'Brien asked Eagan to step in, and he jumped at the chance.
Eagan's second gold medal came to him after little training and no real experience. He had about three weeks to literally get up to speed on this dangerous winter sport, and he proved to be a natural (via Team USA's Hall of Fame). "Eddie was absolutely fearless," his wife Peggy Eagan told Sports Illustrated. "He would try everything just for the thrill of it."
After his second Olympic gold, Eagan returned to his legal career. He served as an Assistant U.S. Attorney for Southern New York (via ESPN). Eagan still remained involved in sports, serving as the head of the New York State Athletic Commission and as the sports director for the 1964 New York World's Fair. He died of a heart attack in 1967 at the age of 69.