How Liza Minnelli Ended Up Singing On A My Chemical Romance Album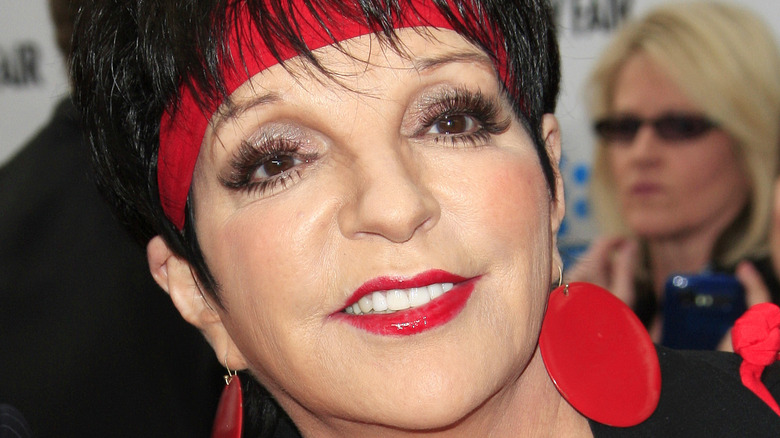 Shutterstock
Liza Minnelli is known for her powerful singing voice and work in musicals. She has made countless TV and movie appearances and has received multiple awards throughout her career. Additionally, Minnelli has released a few music albums with pop and singer-songwriter songs. She did one surprising project, though, when she was featured on an album from My Chemical Romance — an alternative rock band that popularized punk and emo songs.
My Chemical Romance's third studio album, "The Black Parade," was released in 2006. It was quite different from the band's two prior records. Inspired by rock operas, the album told the story of a cancer patient through the songs, as reported by Rolling Stone. So, how did Liza Minnelli end up lending her voice to the record?
Gerard Way, My Chemical Romance's vocalist, has always been a fan of Liza Minnelli. Since "The Black Parade" had a theatrical feel, Way thought it would be perfect for Minnelli to be featured in the song "Mama." In an interview with Village Voice, Way said that he wanted "somebody kind of motherly, but who was also a survivor, had been through a lot, but was rooted in theater."
Liza Minnelli's curiosity is what keeps her going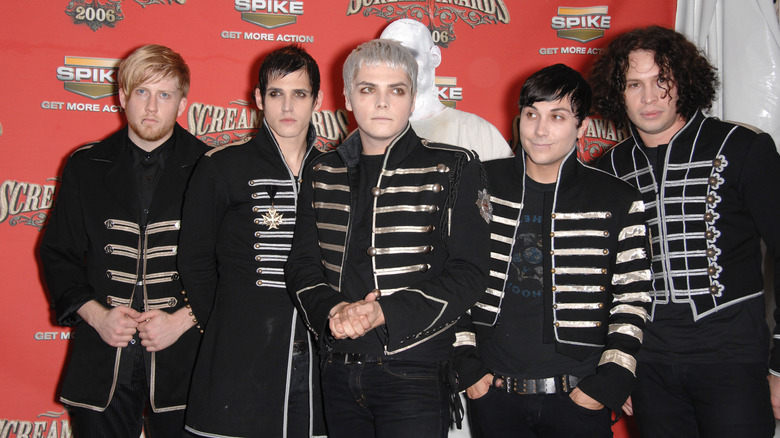 Shutterstock
Gerard Way proposed his idea to include Liza Minnelli on the album to producer Rob Cavallo. The producer then made a few calls, and Liza agreed immediately. In an interview with Penn Live, Minnelli mentioned her reason for accepting Cavallo's proposition. When asked what keeps her going, Liza answered, "curiosity." She then went on to explain that her curiosity about people and about different things going on was what prompted her to agree to be featured on My Chemical Romance's album. "That's why when My Chemical Romance calls me, I do it." Minnelli said that the experience was "wonderful" and described Gerard as "smart as a whip."
Liza Minnelli was in New York when the recording took place. She was patched through and recorded her singing lines in just one take. According to True Hollywood Talk, Liza didn't even charge the band for using her voice on the record. Perhaps she was just curious and wanted a unique experience. Minnelli can be heard singing the lines, "And if you would call me your sweetheart, I'd maybe then sing you a song" toward the end of the song "Mama," the ninth track on "The Black Parade."