How Keith Jesperson's Normal Life Took A Turn For The Worse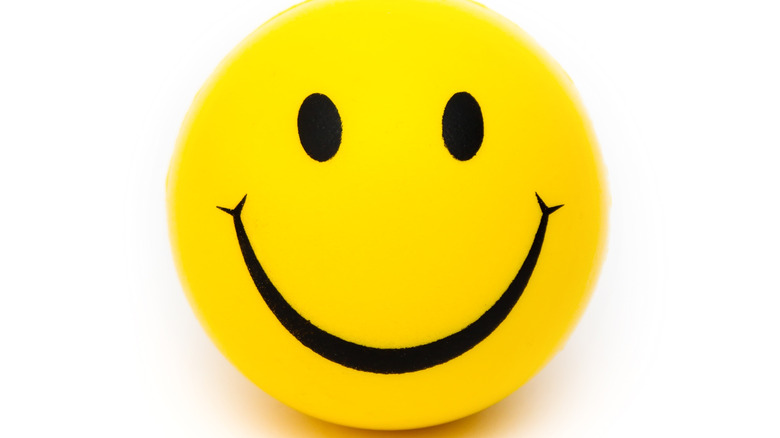 Shutterstock
Keith Hunter Jesperson, who is more commonly known as the "Happy Face Killer," was charged and convicted of killing eight women between 1990 and 1995. As reported by Biography, Jesperson, who was a long-haul truck driver, raped and killed his victims in California, Florida, Nebraska, and Oregon. Although he avoided the death penalty, he was sentenced to spend the rest of his natural life in prison.
Unlike many serial killers, Jesperson's life seemed reasonably normal — on the surface. Listverse reports Jesperson aspired to join the Royal Canadian Mounted Police. However, his dreams were crushed when he suffered a serious injury during the training program. As he was no longer fit to serve as an officer, Jesperson began training and eventually earned a commercial truck driver certification.
In 1975, at the age of 20, Jesperson married Rose Hucke. The couple, who was married for 14 years, had three children together, and appeared to have an ordinary life. However, as reported by Listverse, Jesperson's life "began to radically change" in 1989 when his marriage failed and his wife filed for divorce. Biography reports that Jesperson's killing spree began less than one year after he was divorced. Although his identity was unknown at the time, he was nicknamed the "Happy Face Killer," because he left police a number of taunting notes signed with a smiley face. Jesperson managed to evade capture until 1995, when he killed Julie Winningham, his girlfriend at the time.
The real Keith Jesperson revealed
Although his life appeared normal, Jesperson had a troubling history. As reported by Biography, he was born in British Columbia, Canada. At the age of 12, he and his family moved to Selah, Washington, where he was mercilessly bullied by his new classmates. Jesperson's family confirmed he began torturing and killing animals when he was a child. Although he started out with cats and rabbits, he eventually turned his attention to larger animals, including coyotes and deer. 
In a first-person account for the BBC ("My evil dad: Life as a serial killer's daughter"), Jesperson's daughter, Melissa Moore, said she realized something was wrong with her father when she was a teenager. Although she insists she and her siblings were never molested, Melissa said she felt uncomfortable with her father because she had "a feeling that something was building, seething beneath the surface." In one conversation, Jesperson told his daughter he had something to confess. However, he immediately changed his mind, saying, "I can't tell you, sweetie. If I tell you, you will tell the police. I'm not what you think I am."
Following her father's arrest, Melissa said she was reminded of other incidents that disturbed her as a child and may have been warning signs about her father's true personality. In her interview with BBC, Melissa said her father tortured and killed a cat and some kittens in front of her. In her memory, her father appeared to find an unusual joy in harming and killing the animals.