Normand Champagne: The Truth About The Man Who Killed Leopold Dion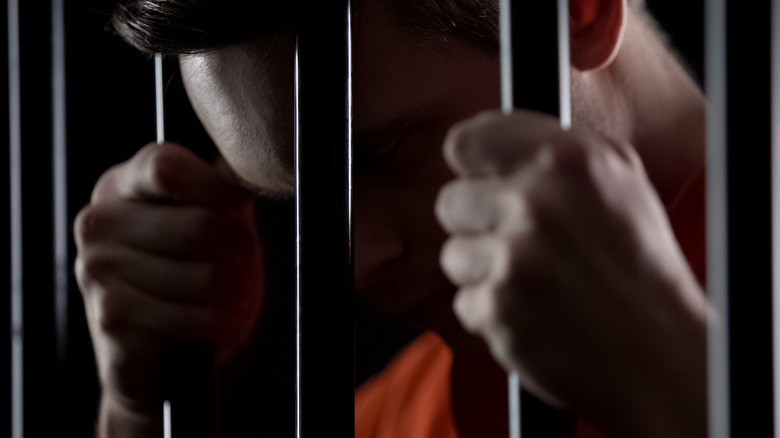 Shutterstock
Outside the walls of a prison, serial killers typically enjoy free rein to commit their crimes — until they're caught, of course. And once they're behind bars and mixed in with the general population, these hardened criminals often become victims themselves. This has happened to several serial killers in America over the last few decades, including Jeffrey Dahmer and Albert DeSalvo, the self-confessed Boston Strangler to name a few. Both men were killed in prison.
But the U.S. is not the only place serial killers have met their end in the big house. Similar incidents have happened in Canada. One such notable case took place in the '70s. In the country's French-speaking province of Quebec, a serial rapist and killer named Léopold Dion incited panic among residents in 1963. He had a violent history of sexual assault against young boys and young women, and earned the name "The Monster of Pont-Rouge" (via Find A Grave). Dion was actually out on parole when he committed the four murders that would ultimately send him to prison for life, per this Maclean's op-ed from 1963.
Normand Champagne kills notorious serial killer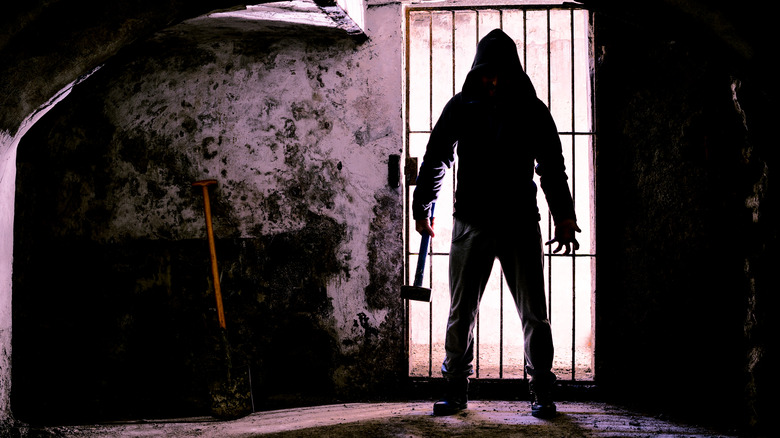 Shutterstock
Léopold Dion was initially sentenced to death on April 10, 1964, but his punishment was later reduced to life (National Archives of Canada). Dion would only serve about seven years of his prison term though, because, on November 17, 1972, both his sentence and his life were cut short when he was stabbed and killed by another inmate. The inmate in question was Normand Champagne, a man who also went by the name "Lawrence d'Arabie" because he believed himself to be a reincarnation of Lawrence of Arabia, according to Coolopolis.
Champagne and Dion were both imprisoned about an hour north of Montreal, at the notoriously violent Archambault Institution, where numerous other prisoners and guards have been murdered over the years, per Coolopolis. Though Normand Champagne was eventually charged for killing Léopold Dion, he was ultimately acquitted of Dion's murder by reason of insanity.