The Truth About The Prison John McAfee Was In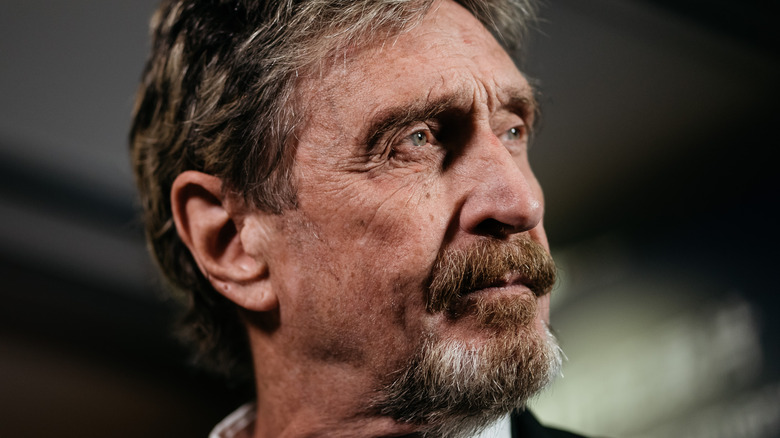 Bloomberg/Getty Images
Computer software engineer John McAfee died June 23 at the age 75. He was found dead in his Spanish prison cell that he was being held in, awaiting extradition to the U.S — a decision a court made just hours earlier, according to Reuters. McAfee became rich in the late '80s and '90s after he founded his namesake anti-virus software. But the pioneering software creator became known to many for something other than his computer application, and soon became recognized for his eccentricity.
McAfee made headlines in 2012 when he was considered a person of interest in a murder case in Belize, per ABC News. He told authorities he was not involved but he was considered the main suspect in the death of his neighbor, who was found shot to death. This led to McAfee then going into hiding, followed by an international manhunt that landed McAfee across the border in Guatemala, according to the BBC. However, he was never sent back to Belize, nor charged for the murder and was instead deported by Guatamelan authorities back to the U.S. Late last year, the Justice Department issued an indictment requesting his extradition back to the U.S. to face justice for tax evasion. He was subsequently arrested, according to The New York Times.
McAfee found himself in a Spanish prison where he ultimately died. Keep reading to learn more about where he was held.
The prison was in the Catalonia region of Spain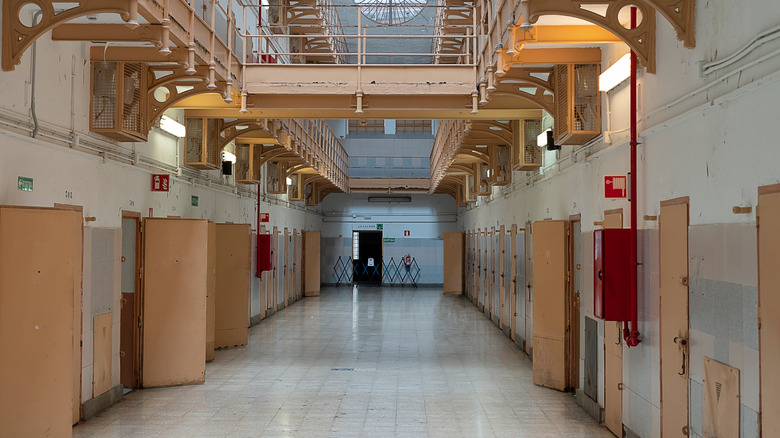 Shutterstock
In October 2020, McAfee was arrested in Barcelona by Spanish authorities as he was trying to board a plane en route to Turkey, according to The New York Times, because a warrant was out for his arrest. He has been in custody since then awaiting his extradition at a prison called Centre Penitenciari Brians 2. The prison was opened in 2007 and is in the town of Sant Esteve Sesrovires, located in the Catalonia region of Spain. It is situated near another older prison called Centre Penitenciari Brians 1.
The correctional facility has 14 buildings — each with three floors and 72 cells, also with a classroom, a gym, hairdresser room, and other rehabilitative rooms, per Spain's Department of Justice. According to the Justice website, the prison boasts of its design, which is supposed to help foster connections between the prisoners and the correctional employees.
It was in this facility that McAfee received the news of his extradition and ultimately where he was found dead on June 23.
If you or anyone you know is having suicidal thoughts, please call the National Suicide Prevention Lifeline​ at​ 1-800-273-TALK (8255)​.