What You Didn't Know About Brandon Lee's Engagement
Brandon Lee, the only son of martial artist and actor Bruce Lee, followed in his father's footsteps and pursued a career in acting. Before his untimely death, Brandon already had a few movies under his belt including "Showdown in Little Tokyo" and "Rapid Fire." He was filming for the movie "The Crow" and was on set when the tragic accident that claimed his life occurred, (via Flickering Myth.)
Before his death, Brandon Lee was engaged to be married to Eliza Hutton. The two met in 1990 at director Renny Harlin's office where Eliza worked as an assistant per Nailbuzz. Brandon and Eliza soon started dating and by 1991, the couple had moved into a home together in Beverly Hills along with their cats, Mushroom and Kato.
Eliza Hutton didn't have a good impression of Brandon upon their first meeting. In a 1992 interview with People, she revealed that he thought he was arrogant. Soon, however, she changed her impression of the rising star and said that he wasn't arrogant at all but that he was "confident, intense and direct," which she says may be intimidating qualities to some people.
Brandon and Eliza's wedding plans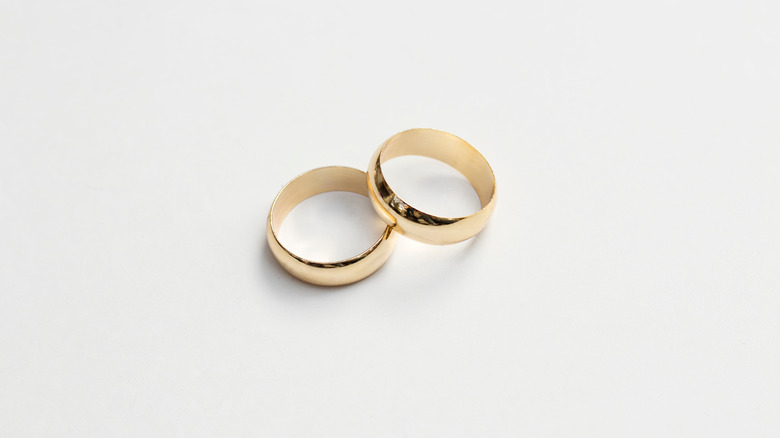 Shutterstock
Brandon and Eliza had been dating for a few years before they were engaged. Eliza went on a tour with Brandon in Europe in October 1992 to promote his movie, "Rapid Fire," and it was in Venice, Italy when Brandon proposed, as reported by Nailbuzz. Soon, the couple planned their wedding, hoping to start a family of their own after their marriage. The couple set the date of their wedding on April 19, 1993. Invitations were sent out and they would be having a sunset ceremony at Las Rosas in Ensenada, Mexico (via Brandon Lee.)
Brandon had been working on his latest movie, "The Crow," and the wedding was scheduled just after the movie wrapped up. Tragedy struck on March 31, 1993, when Brandon was shot during filming. While filming a scene, Brandon's character was supposed to be shot using a gun loaded with blanks. Instead, the gun fired a broken fragment of a real bullet cartridge along with the blank, and the shot pierced Brandon's abdominal area where the bullet traveled and lodged in his spine, as reported by History.
Brandon Lee was brought to the hospital where Eliza stayed by his side. The actor died a few hours later due to blood loss, internal injuries, and heart failure. "The Crow" continued filming, with the approval of Brandon's mother and Eliza, and it was released in May of 1994.