Why We're Worried About Hall & Oates' Next Album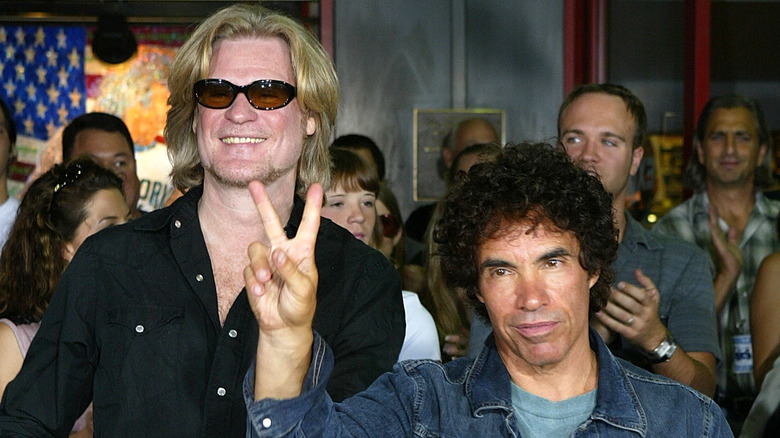 Carlo Allegri/Getty Images
Rockers Daryl Hall and John Oates, or Hall & Oates, as they're colloquially (and incorrectly) called, have been performing and recording music for parts of six decades now. However, like just about all musical acts, they had to put their entire lives and careers on hold during the COVID-19 pandemic.
Now that the end of the coronavirus pandemic is (hopefully) in sight, and musicians are starting to think about things like concert tours and such, Hall & Oates are looking forward to resuming their careers as well. Specifically, according to Billboard, the group, whose last live performance was February 28, 2020, is putting together plans for a 25-date summer tour beginning in Massachusetts in August.
"I'm excited about it. I'm apprehensive. I'm nervous. I'm confident. I'm paranoid. I'm everything at once," Hall said of the planned tour.
Lost in the shuffle of the pandemic and comeback tour, however, is the discussion of Hall & Oates' new album, which has been in the discussion phase for over a year now but hasn't moved beyond that. And it doesn't look like it's going to happen any time soon, either.
It seems the COVID-19 pandemic derailed the next Hall & Oates album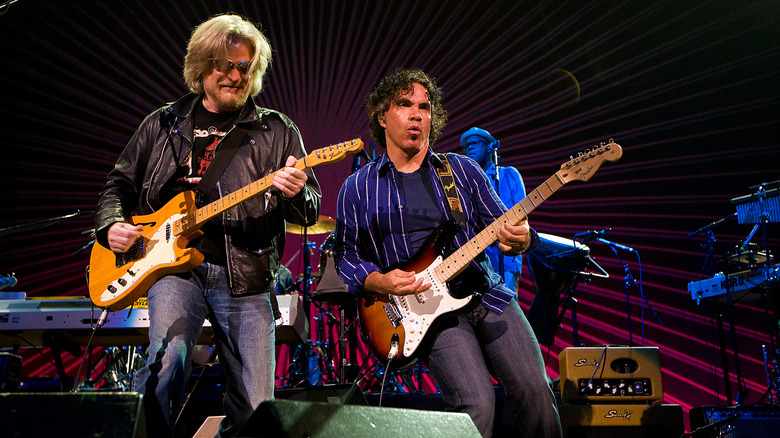 Shutterstock
Hall & Oates haven't put out a new album since their 2006 Christmas album, "Home For Christmas," and haven't released an album of new material since 2003's "Do It For Love," according to Billboard.
The two began talking about recording a new album of original songs back in early 2020, and indeed, Daryl had even lined up a producer. But of course, we all know how well the best-laid plans made before February/March of 2020 worked out. "And then COVID hit and it was over. The whole thing just came to a grinding halt," Oates said.
Now, however, neither man seems fully committed to putting the effort into recording a new Hall & Oates album. Hall said he may do a solo record next, while for the moment he's focusing his efforts on his upcoming tour. Oates was equally non-committal about a new album, saying, "Who knows. We'll just have to regroup and see how that's gonna work."