The Real Reason Paul Stanley Didn't Like The First 3 KISS Albums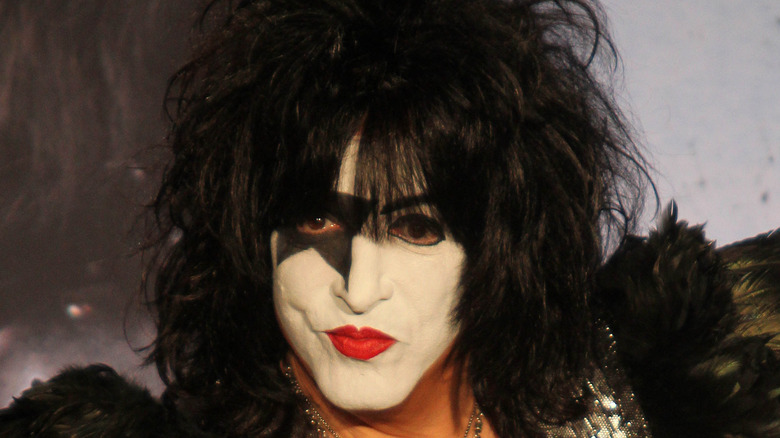 Shutterstock
It's hard to imagine a band more instantly recognizable than KISS. Formed in New York City in 1973 by rhythm guitarist and frontman Paul Stanley and bassist and tongue-waggling impresario Gene Simmons after the breakup of their band Wicked Lester, KISS took the influence of glam rock bands like the New York Dolls, added a wild, pyrotechnic stage show and even wilder makeup and costumes, took on personas like "the Demon" and "Star Child," and wrote heavy, loud songs that would come to be known as heavy metal. 
The original lineup also included drummer Peter Criss and guitarist Ace Frehley. Per 8notes, the band released their first two albums in 1974. The first record, "KISS," featured a cover with the band in their makeup with their heads arranged like those of the Beatles on the cover of "Meet The Beatles." The songs included now classics like "Stutter," "Deuce," and "Black Diamond," but didn't catch on with the public, peaking at No. 87 on Billboard. 
The second album, "Hotter Than Hell," featured a more colorful, Japanese-inspired album that, per We Are Classic Rockers, included a band photo that was taken at a wild party at which Paul Stanley got so intoxicated he had to be propped up to take the picture. In his book "KISS: Behind The Mask," Stanley noted, perhaps ironically, "We were never as rock'n'roll-y or good-time-y as we sounded on that album. We were much heavier live. So, for 'Hotter Than Hell,' we tried to capture sonically how we sounded live."
Paul Stanley though the first KISS albums sounded "rinky-dink"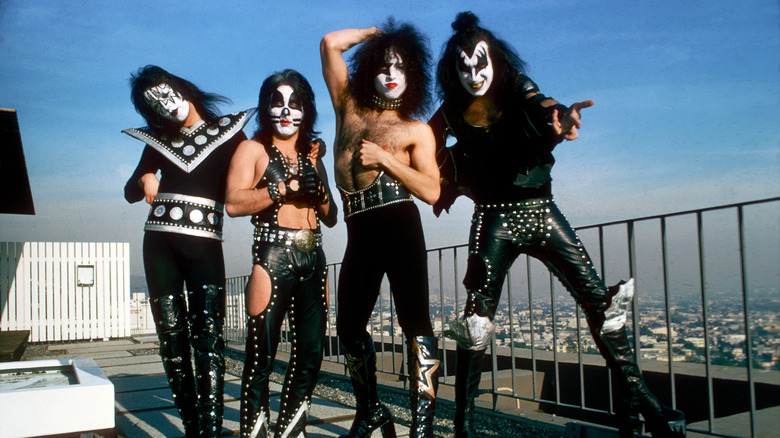 Michael Ochs Archives/Getty Images
Despite the band's attempts to make a more authentic record, "Hotter Than Hell" sold even fewer numbers than "KISS," barely cracking the Billboard Hot 100. Per 8notes, Neil Bogart, the head of their label, Casablanca Records, stepped in to produce their third album. The band released "Dress To Kill" in 1975; it had a much cleaner, polished sound and spawned their first hit single, "Rock And Roll All Nite." Later that year, KISS released their live album, "Alive!," most of which had been recorded at shows in Detroit, Michigan. It was a smash success, peaking at No. 9 on Billboard and kicking off a long, wild career for KISS that carries on today.
In a 2021 interview with Sirius FM, as reported by Ultimate Classic Rock, Paul Stanley admitted that he had never loved the band's first three albums, saying, "I was never a fan of the first three albums, sonically. You know, we were bombastic — this band live was thunder. On the albums, it sounded a bit rinky-dink to me." 
Noting the importance of their live shows in people's perception of the band, he went on: "I didn't know how to make it sound better. I knew it wasn't the way we sounded. To that end, you have to remember that it wasn't until "Kiss Alive!" that the band broke ... People would come to see us live and love what they saw, then you'd put the album on and go, 'That doesn't sound like the band I saw.'"