The Truth About Julio Iglesias' Terrible Car Accident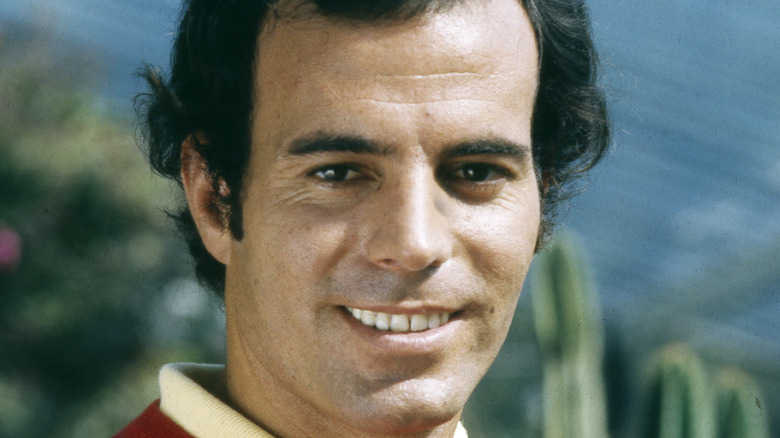 United Archives/Getty Images
Julio Iglesias has melted the hearts of fans everywhere with his silky smooth, Spanish-accented crooning voice. Indeed, he's one of the most successful singers from continental Europe, according to Stuff, and has sold over 100 million records in 14 languages.
However, the world came real close to missing out on Iglesias' legendary voice. As a young man, the son of a prominent Spanish doctor had his eyes on a career choice that lured other Spanish boys as well: professional soccer. Specifically, according to CNN, he'd worked his way up through Spain's junior soccer leagues, and though Iglesias himself admits that he was never particularly talented, he was disciplined enough to make it to Real Madrid's reserve team as a goalkeeper.
Unfortunately for Iglesias, his soccer dreams came to an end one night in 1963, following a devastating car accident. Though it ended his soccer career, the crash was the seed that would eventually bloom into his music career.
Julio Iglesias was almost paralyzed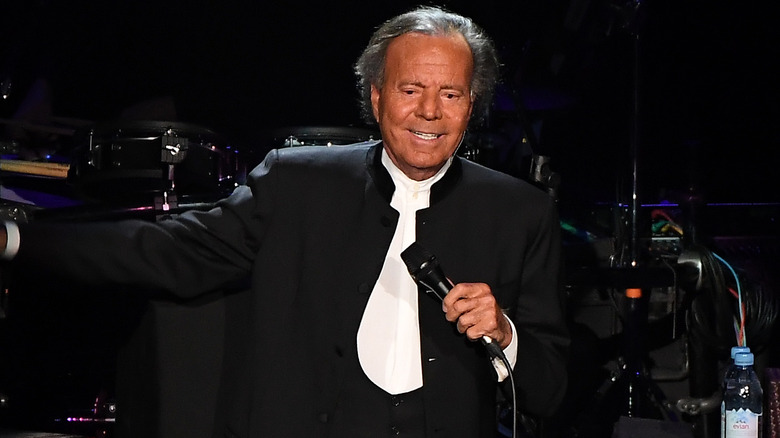 Paras Griffin/Getty Images
On September 22, 1963, according to the book, "In His Eyes: The Julio Iglesias Jr. Story," Iglesias and some friends had just watched a particularly exciting soccer game. He and his friends partied it up for a while, then decided to head home to Madrid. Julio had just purchased a brand-new car, and the guys decided to test its limits that night.
Taking a sharp curve at over 100 miles per hour, the car skidded across the road and then flew off the pavement. Three of the passengers were ejected from the car. Fortunately, they all walked away.
Iglesias went back to his rigorous professional soccer training schedule as if nothing had happened. However, he found himself struggling, and eventually he learned that the accident had compressed a nerve in his spine, leaving him partially paralyzed. He would spend the better part of the next two years in bed, according to CNN.
Not only did the accident ruin his dreams of playing professional soccer, there was the very real possibility that he might never walk again.
Julio Iglesias took up music while recovering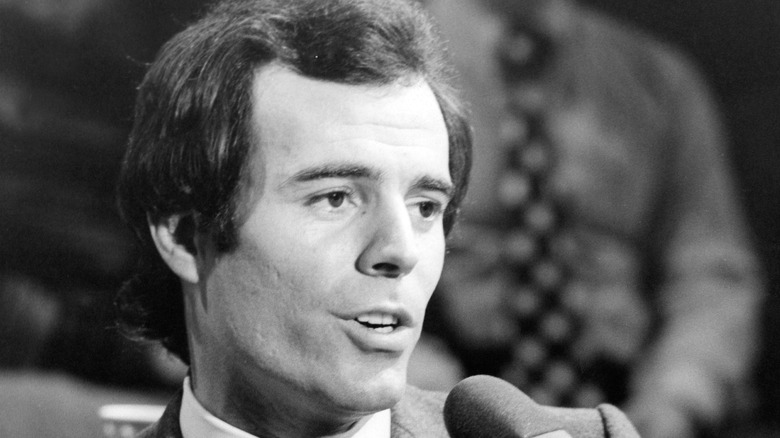 United Archives/Getty Images
Julio Iglesias now found himself bedridden and despondent over his ruined career prospects.
"All I felt at that time was 'Why? Why has this happened to me?'" he said, via CNN.
It was during this time that a nurse gave him a guitar. There were two reasons: First, so that he could use it to regain some dexterity in his hands, and second, so that he could have something to focus on besides his misery.
At the time, Iglesias didn't know a thing about music. "I was not a good singer, I didn't even know how to write a song," he said.
Eventually, however, he was making progress. Soon he was moving his toes, and then walking — an achievement he credits to the personal discipline that had made him a professional soccer player.
Iglesias didn't go straight from rehab to the stage, however. It wouldn't be until several years after his convalescence, according to Latin Trends, that he would start making a name for himself as a musician.