The Tragic Death Of Bane Bassist Brendan 'Stu' Maguire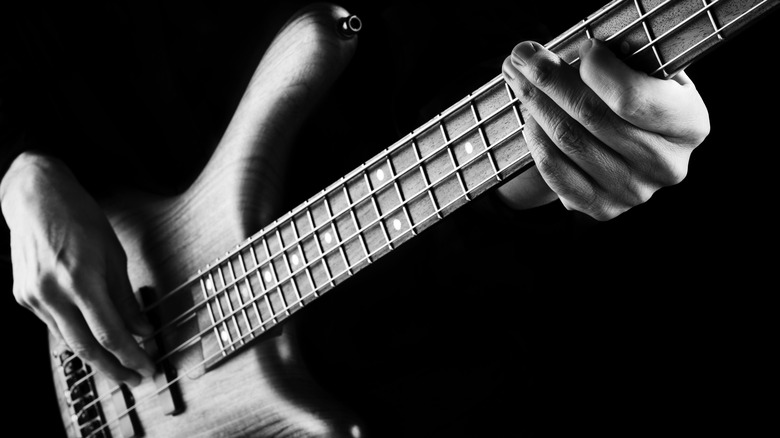 Shutterstock
Brendan "Stu" Maguire, formerly a bass player for the band Bane, died on June 28, reports Loudwire. Maguire was diagnosed with pancreatic cancer in September 2019. But at the start of 2020, he and his family learned that the cancer had unfortunately spread to his liver (via Idioteq). In a family statement from more than a year ago, it stated that Maguire was going to be seeking holistic solutions, in addition to his chemotherapy, as part of the treatment. His former band even rallied fans to get behind a fundraising campaign, called #ImWithStu, for the costly procedure. Last June, the band asked fans to continue supporting and raising funds for Maguire's treatment as he required a secondary chemotherapy procedure, according to ThePRP.
Many Bane fans have continued donating to his crowdfunding page via GoFundMe, and it has already surpassed its goal of $50,000. Just a few weeks ago, the band Sick of It All announced a forthcoming show in support of Maguire, which is still slated for July 2 (via Sick of It All's website).
Stu Maguire's music career
Stu Maguire was the former bass player for the Massachusetts-based punk band, which was initially formed in the town of Worcester in 1995 by Aaron Dalbec and Damon Bellardo, per a report from LastFM. The band lost and added some new members over the years, and by the mid-2000s, Maguire had joined the band as the bassist. 
He was originally part of another Massachusetts band called Reach the Sky. He played with Bane up until 2012, and it did not seem like he was credited for playing on any of the band's albums (via Discogs). When he joined in 2006, the band had released a project a year earlier. Yet, after he left, they did not release another until 2014. The last set he purportedly played with the band was recently released on YouTube via videographer Hate5six. Maguire is survived by his wife and two daughters.