Roberto Solis: Was The Armored Car Robber Ever Found?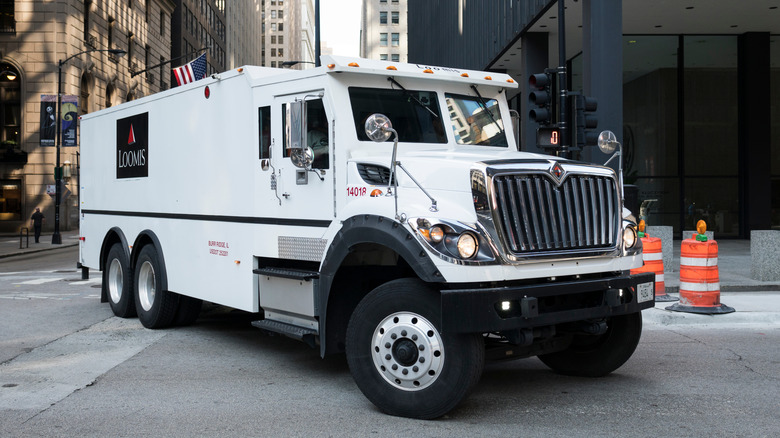 Shutterstock
When successfully carried out, heists are the sort of crime that can truly bewilder onlookers; whether it be their intricate implementation (such as the unsolved burglary of the Isabella Stewart Gardner Museum), the unsuspecting nature of those involved (as was the case with the elderly thieves of the Hatton Garden Heist), or in many cases their tragic consequences. The criminal career of Roberto Solis embodies all of these qualities in some form. In 1969, Solis set upon a Loomis armored car driver in Las Vegas, whom he shot after learning there was no money to be found. After nearly two decades in prison for the murder, a failed escape attempt, and a successful poetry career, he was paroled from his life sentence in 1992. 
Between then and the following year he met Heather Tallchief in a bar. As NBC states, Tallchief initially had a promising career in nursing and had no previous legal trouble, but lost her job due to the effects of extensive drug use. In theory, their meeting could have been a mutually positive turning point, but despite claiming to be regretful in their interactions, Solis had other plans for himself and the impressionable 21-year-old. When the two moved to Las Vegas, Solis casually encouraged her to apply for a job as a Loomis armored car driver.
After 28 years, Roberto Solis remains a wanted man
While initially intent on doing her job, Tallchief claims that Solis (pictured above) played videotapes to hypnotize her into following his directives. Then just weeks into the job, she followed instructions he had left for her. That day she had $3 million in her truck, which she drove to a warehouse Solis rented. Once he had the money packaged and Tallchief disguise herself as an old woman, the two fled to the Netherlands (via The Buffalo News). The relationship would not last. She couldn't tolerate Solis's controlling behavior, and so she fled with their newborn son over a year after the crime. 
Tallchief worked as a maid for a decade before turning herself in, after which she served five years in prison. She claims to have no knowledge of Solis's fate after she left him in Amsterdam. He vanished into obscurity with the bulk of the money, likely helped by the fact that until she turned herself in, their case had gone cold. In the last 20+ years, Solis, now 75, could have fled anywhere (via Medium). What is certain is that Solis represents a unique class of criminal; once a failed and murderous thief, he accomplished one of the most successful heists in history.
The story of Tallchief and Solis is one of three crime accounts included in the Netflix documentary series "Heist," streaming on July 14.