Here's How Much The Rolling Stones' Charlie Watts Is Worth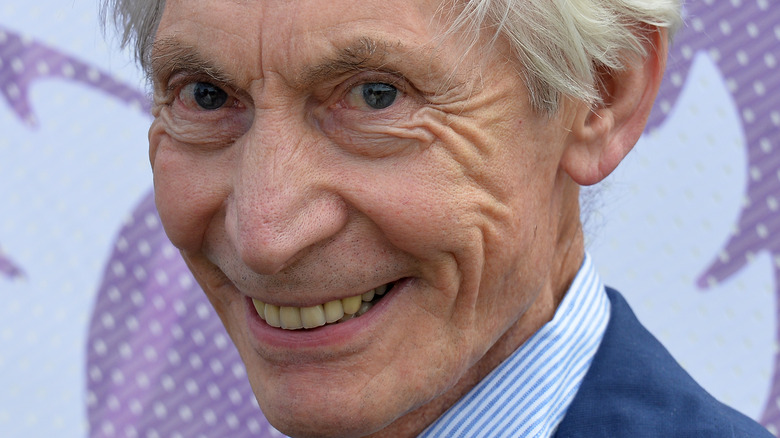 Mark Runnacles/Getty Images
When Charlie Watts first joined Mick Jagger, Keith Richards, and Brian Jones in forming the Rolling Stones in 1963, could he ever have imagined that he would still be in the band some 60 years on? That he would have played drums on each of their 30 (30!) studio albums? That he would still be hitting the skins to packed out arenas on lucrative world tours when other men his age are content with slippers and a newspaper? "Not bloody likely," as one of his fellow Stones might put it.
Yet on the Rolling Stones story goes. And not only has Watts established himself in rock music history — music critic Robert Christgau considers him "rock's greatest drummer" of all time — but he has also managed to forge a parallel career as a highly respected jazz drummer, touring and releasing records in the genre for which he first trained, according to DW.
In a world where money was no factor, Watts' creative accomplishments could be looked back upon as a life well-lived. But, to put it bluntly, cash is still king — and fortunately for Watts, drumming with Jagger et al has proven to also be highly lucrative.
Charlie Watts is worth more than you think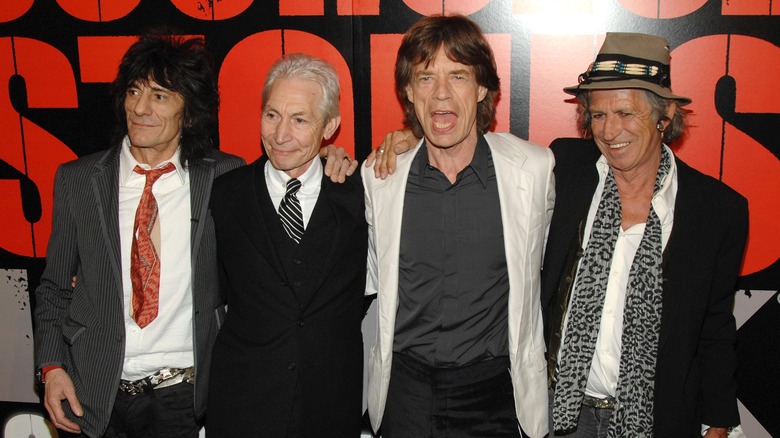 Shutterstock
Is it really true that a drummer can be worth a quarter of a billion dollars? According to Celebrity Net Worth it is – but then again Charlie Watts isn't just your everyday drummer.
His first taste of financial success obviously came with The Rolling Stones' breakthrough, when a string of hit singles in the early 1960s quickly established them as bonafide rock gods. And while the longevity of the group obviously accounts in part for the surprisingly high personal wealth that Watts has managed to accrue over the years, the same source also notes that Watts is a shareholder in the Stones' corporate ventures, giving him an even larger income through licensing, royalties, and so on. He has also made money through his jazz records and performances, and his work as a producer, composer, and graphic artist.
Watts and his wife also own a horse stud farm in their rural home county of Devon, England, which has also proven to be a successful source of income, according to Celebrity Net Worth.