Heist: Where Is Heather Tallchief Today?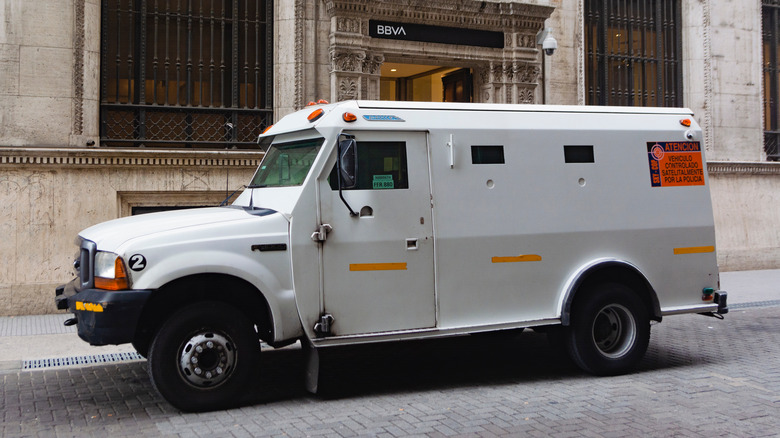 Shutterstock
October 1, 1993, saw one of the biggest heists in Las Vegas history. In the middle of a routine cash delivery to area ATMs, armored truck driver Heather Tallchief — who'd been on the job for just a couple of months — abandoned her co-workers and sped off with the cash, disappearing entirely for a solid 12 years.
Authorities were genuinely baffled, and a years-long investigation turned up almost nothing. They found the armored vehicle, hidden at a Vegas-area warehouse, and there were rumors of Tallchief and her co-conspirator, boyfriend Roberto Solis, showing up at Denver International Airport disguised as an old woman and a doctor. Beyond that, though, the case just went cold. For years, it was assumed that Solis (who had a long criminal history prior to the job) murdered Tallchief, dumped the body somewhere, and taken all the cash to South America. However, 12 years later, Tallchief showed back up in Vegas. She was ready to talk, and ready to accept the consequences for her actions (via NBC).
What she told the media and authorities was one of the wildest stories ever told. Here's where Tallchief spent those 12 years, and what happened to her afterward.
Tallchief claimed innocence — mostly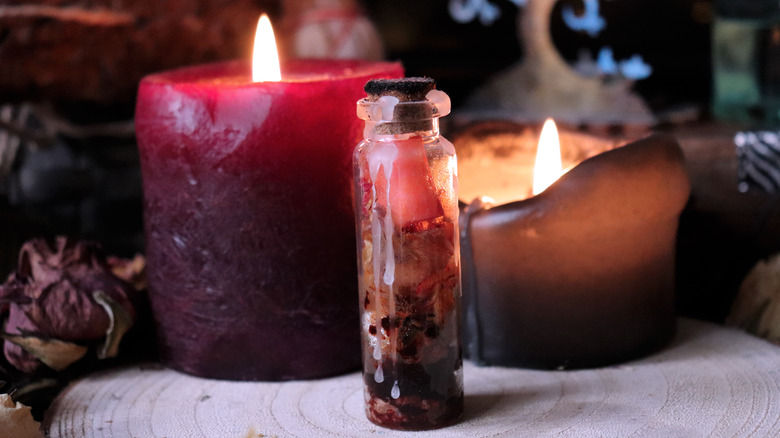 Shutterstock
The story of the 1993 robbery, which will be featured on the upcoming Netflix documentary series "Heist," begins not with Heather Tallchief, but with Roberto Solis, an armored car thief and convicted murderer turned acclaimed poet and then armored car thief again. According to NBC, Solis had actually attempted a similar job in San Francisco back in 1969, attempting to hijack a Loomis armored car delivering money to a Woolworth's. The job went wrong and Solis murdered the driver, eventually getting sentenced to life in prison for his actions. In prison, however, Solis earned acclaim as a poet, writing under the pen name Pancho Aguila. Other poets pleaded with the parole board for mercy, and in 1991, he was released. He soon met Tallchief and moved with her to Vegas, where he began pushing her to get a job with Loomis.
In a 2005 interview with NBC, Tallchief claimed Solis began involving her in his "Sex Magick" rituals, leading her to worship before an altar laden with chalices of milk and blood, pushing her to invite "gods and goddesses" into her body, and using videotapes to hypnotize her. The morning of the heist was no exception — it allegedly began with VHS hypnosis and ended with Tallchief waking up and realizing she'd committed a federal crime.
Tallchief and Solis reportedly absconded with the cash to Amsterdam, where, Tallchief claims, Solis controlled all the money and, by extension, her life. A year after the heist, Tallchief reportedly gave birth to Solis' child and decided she needed out.
No one is sure where Heather Tallchief ended up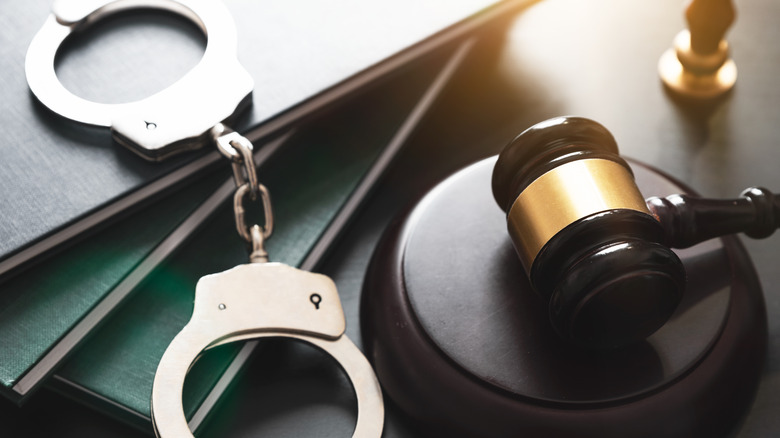 Shutterstock
Heather Tallchief and her baby escaped their Amsterdam home with only a small amount of cash and some jewelry, per NBC. To support her child, Tallchief was forced to take a job as a hotel chambermaid under an assumed name and a fake accent. She put up with these new circumstances for a decade before deciding that, as awful as prison time would be, life on the run was almost definitely worse.
In 2005, Tallchief returned to Vegas and turned herself in to the FBI, pleading guilty to credit union embezzlement, bank embezzlement, and possession of a fraudulently obtained passport. She was sentenced to 63 months in prison and ordered to repay more than $2.9 million to Loomis, per Crime Reads. After serving her term, Tallchief was under federal supervision for another five years, but as of 2015, she seems to have successfully faded into the woodwork, neither appearing in court nor giving media interviews. Meanwhile, Solis remains on the lam — though if he's still alive, he would be in his late 70s as of 2021 (via Crime Reads).
Tallchief continually maintained that she couldn't have helped plan the heist, even if she'd wanted to. "I'd be lucky if I can coordinate an outfit in the morning," she said, per NBC. It's a weird choice of words, considering the FBI officially referred to her as a "master of disguise," and her younger sister, in interviews, has routinely brought up her impeccable fashion sense. We guess you can decide for yourself, though.